Red spots and red acne scars: how to get rid of them
Nothing is more annoying than the red spots that you are left with after breakouts. Read on to find out how to reduce the redness of spots after breakouts and what you can do about real acne scars.
What are acne scars?
The red spots that you may see on your skin after experiencing a breakout are hyperpigmentation that occurs as the skin repairs itself. These spots are often called scars but they often also fade by themselves.
How to tackle red spots left by breakouts
You can speed up the process of fading these red marks with the tips listed below. These tips are applicable for red scars on the face and the body.
1. Use good, gentle skincare products.
Don't use abrasive scrubs or irritating ingredients. Abrasive scrubs are a waste of time because post-acne marks and breakouts in general can't be scrubbed away. If anything, using scrubs on acne-prone skin can aggravate skin, causing micro-tears, which will make leftover red hyperpigmentation marks harder to get rid of and delay bringing your skin back to normal.
2. Use a BHA exfoliant daily.
Salicylic acid (BHA) exfoliates the outer layer of the skin but also penetrates down into the pores. This can dissolve the blockages that cause breakouts. BHA is an anti-inflammatory, reducing redness. So you can use the same product to reduce the likelihood of developing breakouts and speed up the repairing process afterwards. Your skin will also look younger and healthier.
3. Use a broad-spectrum sunscreen with an SPF of 30 or more every day.
Unprotected exposure to UV light steadily damages skin, which means red acne marks will stick around longer. Protecting your skin from UV exposure every day is critical to diminishing the look of post-acne marks. Wearing sunscreen also keeps your skin healthy-looking and when used as directed with other sun protection measures, it decreases the risk of skin cancer and early skin ageing caused by sun damage – a win-win!
4. Use products loaded with antioxidants and cell-communicating ingredients.
These substances help protect your skin against further damage while repairing it. This reduces the risk of inflammation and your skin will also need less time to recover. Vitamin C is a true gift for red spots after breakouts. Our C25 Super Booster is an innovative spot treatment containing a high concentration of 25% ascorbic acid (Vitamin C) to visibly improve uneven skin tone, red marks and skin texture. You may also find that using a product formulated with powerful discolouration-targeting ingredients provides further help for post-acne marks.
5. Opt for professional treatments.
Besides a good skincare routine, you can also take care of discolouration after inflammation quickly with Intense Pulsed Light (IPL) treatments. If your skin tone is darker, then discuss an alternative laser treatment with your dermatologist. Another option is a monthly AHA or BHA peel applied by a cosmetic dermatologist. Another option to fade discolourations or red acne marks is a monthly AHA or BHA peel applied by a cosmetic dermatologist. You can also ask your GP to prescribe an acne remedy.
Types of acne scars
There are different types of acne scars, up until this point the information in this article concerns how to get rid of red acne scars, which are the red spots on the skin left behind after breakouts. However your acne scars may be pitted and indented in appearance. These types of acne scars are harder to get rid of, but not impossible.
What can you do if a breakout leaves a real scar?
Pitted, indented scars will not go away with skincare products alone. Dermal fillers can plump them up, however for the best results, combine with AHA or BHA peels or a series of fractional laser treatments. Ask a dermatologist for advice. The important thing is to never pick your spots to reduce the risk of permanent scars.
Learn more about breakouts and acne.
References for this information:
1. Journal of Drugs in Dermatology, May 2019, pages 454–459 2. Dermatology and Therapy, September 2017, pages 417–424 3. Clinical, Cosmetic, and Investigational Dermatology, August 2015, pages 455–461 4. American Journal of Clinical Dermatology, December 2012, pages 357–364 5. Clinical, Cosmetic, and Investigational Dermatology, October 2018, pages 491-497 6. Journal of Drugs in Dermatology, January 2012, pages 51–56 7. AAPS PharmSciTech, September 2011, pages 917–923 8. Clinical, Cosmetic, and Investigational Dermatology, November 2010, pages 135–142 9. Expert Opinion on Pharmacotherapy, October 2009, pages 2555–2562
Essential Routine for red spots and / or acne scars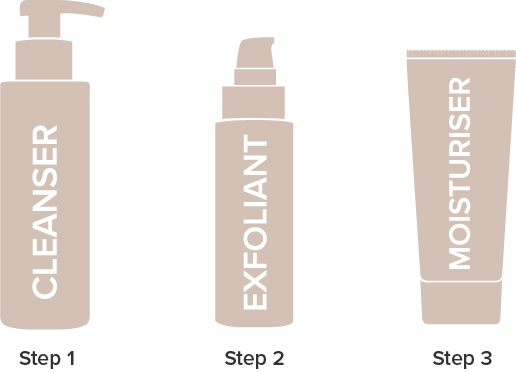 Read more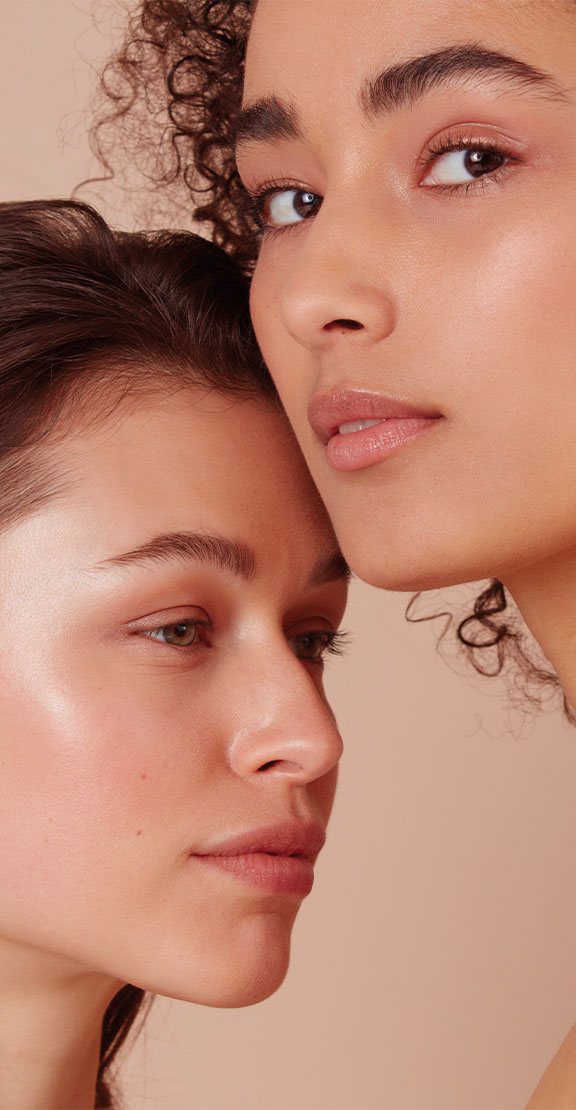 Do you want more skincare advice, tips and exclusive offers?
Sign up for our newsletter and become a Paula's Choice Member. Your benefits:
+ Welcome gift*
+ Exclusive deals*
+ Skincare advice
+ Birthday gift
* Only valid for new registrations. Valid on orders from £25.
Customer Service
Need help with finding the right product for you skin? Our customer care team are skincare and product experts and can guide you to the best skin of your life.