Paula's Vision
At Paula's Choice, skincare is not just something we sell - it brings meaning to our lives, knowing our products are helping women feel more confident and beautiful every day. We take the science of skin and our product formulations seriously, and are dedicated to helping you get the best skin of your life.
Following years of experience and proven scientific research, we have developed a set of golden skincare rules that form the basis for radiant, healthy-looking skin:
Skincare should be gentle on your skin and should not contain irritating ingredients
Always use SPF during the day to protect against the signs of ageing
Do not scrub! Our leave-on exfoliants are gentler and more effective than conventional scrubs
Avoid jar packaging because air and light can easily reach the product, breaking down active substances and making the formulation less effective
Your skin needs more than one ingredient. That's why you need an extended skincare routine with products and ingredients that complement each other.
The best skin of your life starts here
Paula's Choice began with a commitment to customer advocacy and education and this remains a core element of our philosophy and product development. We understand the need for skincare that keeps its promises, creating state of the art formulations based on reliable, published skincare research with proven ingredients. All products are fragrance-free, cruelty-free and environmentally friendly, and perform beautifully without false promises.
What makes us different?
Proven Ingredients: Our products are formulated with ingredients backed by scientific research that proves they have superior benefit for skin. We never use ingredients that are known skin irritants.
Expert Advice: We are dedicated to busting beauty myths and helping solve your skincare frustrations with research-supported expert advice, providing you with the facts you need to take the best care of your skin.
Customer Service: Our experienced beauty experts are available to provide personalised skincare advice, so you know you've chosen the right products for your skin type and concern.
Our Products

Effective ingredients
We use a beneficial mix of antioxidants, skin-repairing ingredients and cell-communicating ingredients. Our products offer targeted solutions for specific skincare concerns whether its chronic dry skin or acne-prone skin.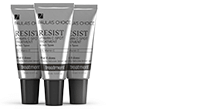 Smart packaging
To protect our ingredients against air, light and bacteria, we use opaque containers, airtight pumps and other smart packaging.

Non-irritating
That means no added fragrance, colourants or ingredients that can harm the health and function of your skin.

Never tested on animals
Animal testing is not okay with us. We're certified by the Leaping Bunny Program, which means not only have we eliminated animal testing from our company, but also from our ingredient suppliers.

100% Customer satisfaction
We advise testing a sample of a product before purchasing the full size to see how your skin responds. We also offer personalised skincare advice to help you find the best products for your skin. But if you aren't satisfied with a product, you can return it within 30 days of purchase.
Made in the U.S.
Our products are sold globally, but all of our skincare is manufactured in the U.S. where our brand began life.
About Paula Begoun
Who is Paula
Motivated by her own struggle with acne and eczema Paula began decades of research into skincare ingredients. Now, with over 20 bestselling beauty books she is the go-to authority on skincare. As the innovative force behind the brand, her mission is to make sure nobody has to struggle with their skin like she did, giving everybody access to skincare that achieves visible results.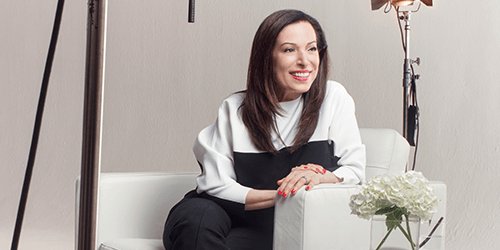 Paula's story: in her own words
At the age of 11 I began a tormented struggle with acne. I tried numerous skin-care products and medical treatments. Yet my skin didn't get better. Then at the age of 25 (and I'll never forget this moment), I read the ingredient label on a skin-care product I was using and the fourth ingredient was acetone. That's nail polish remover! No wonder my skin wasn't getting better. From that moment on I read all of the research I could find on skin care and eventually I was able to put together a skin-care routine that completely transformed my skin.
After suffering for all of those years, I wanted to do everything possible to prevent others from going through the same pain. So I started writing books and doing TV appearances to tell the world which skin-care products really work. I have since written a total of 20 books, including the current edition of my book Don't Go to the Cosmetics Counter Without Me.
In 1995, at the request of thousands of my readers, I decided to use my years of research on skin-care ingredients to create my own skin-care line, Paula's Choice. I use only proven ingredients that will truly make your skin look younger, radiant, and wrinkle- and acne-free.