Meet our skincare experts

Want to get in touch? Chat with us or give us a call to hear from one of our skincare experts straight away.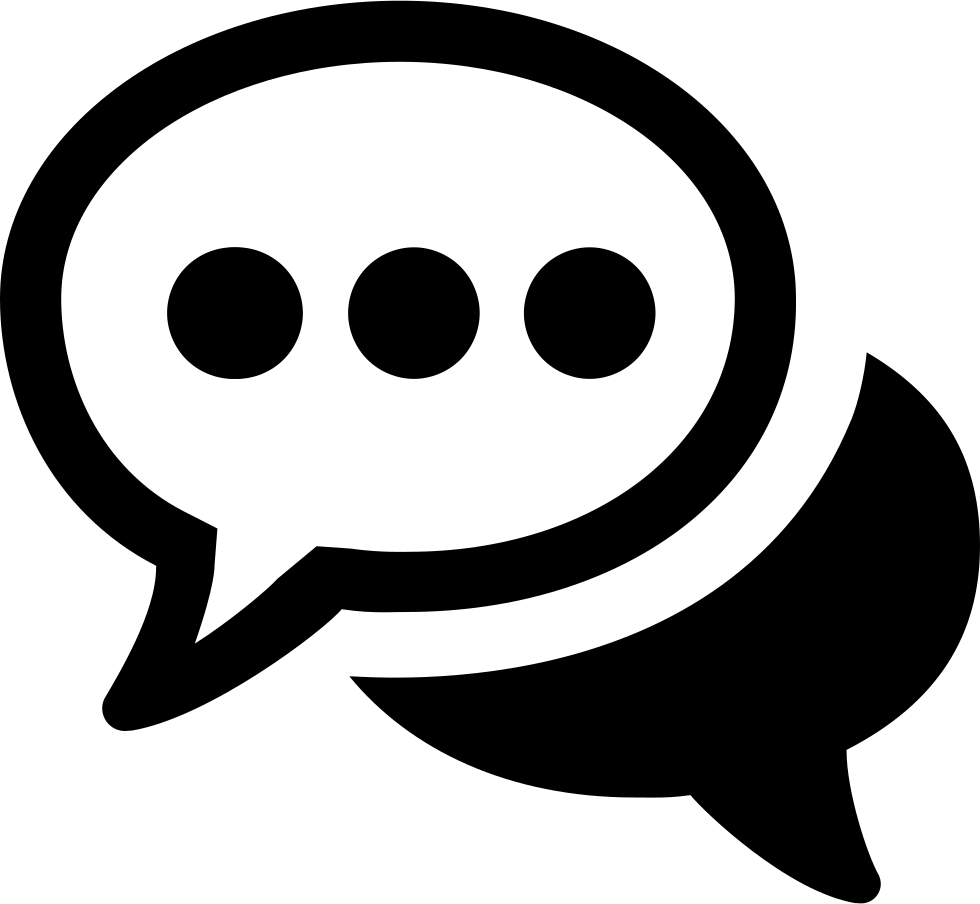 Live chat on the right bottom corner.
Monday - Friday 8:00 am to 8:00 pm
Saturday - Sunday 8:00 am to 4:00 pm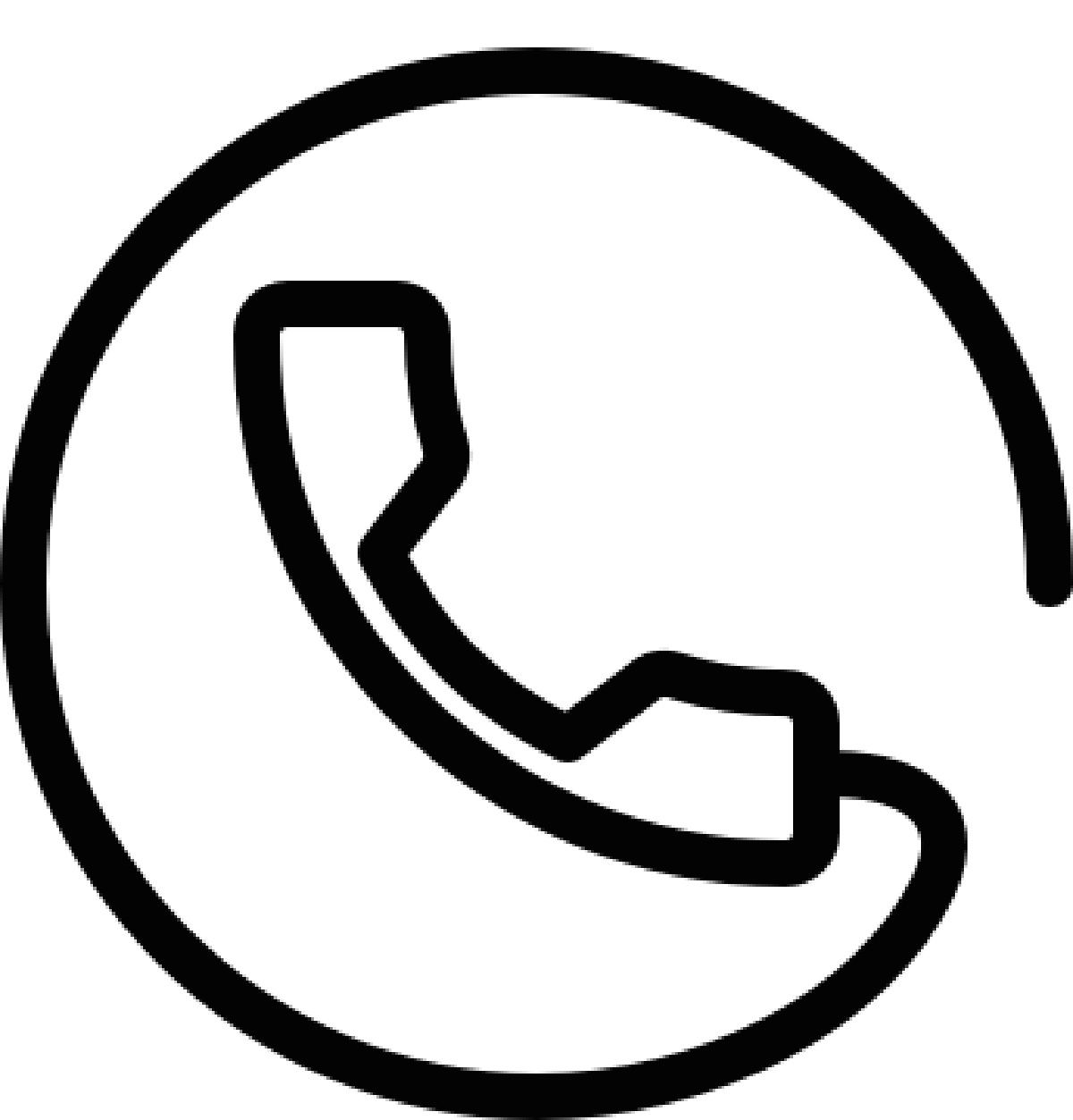 + 44 (0) 203 608 9813
Monday - Friday 8:00 am to 4:00 pm
Emails to info@paulaschoice.co.uk take us longer to reply to, so please expect a delay.
Our passionate team of skincare experts are here for you and your skin every day. Skincare is such a personal thing, no skin is the same. We all have our own unique skin type and skin concerns, and no one understands this more than our experts. They'll always take the time to understand your skin so they can tailor their advice just for you.
We do everything we can to help our customers. That's why our team of skincare experts work from our European head office in the Netherlands alongside other departments such as marketing, e-commerce and supply chain. We constantly share knowledge and keep our lines of communication short, so we can help you as quickly as possible.
MEET JESSY
Jessy takes care of our German customers. Before joining Paula's Choice, she worked in several beauty salons and performed beauty treatments. She is a trained beautician and has been working in the cosmetics industry for seven years.
Favourite product
"My favourite product is the Omega+ Complex Night Cream. Its texture is light and it hydrates without making my skin feel oily, even on warm days."
Best-kept secret
"I think our exfoliants are particularly effective. The whole product category delivers great results and offers many advantages over harsh scrubs."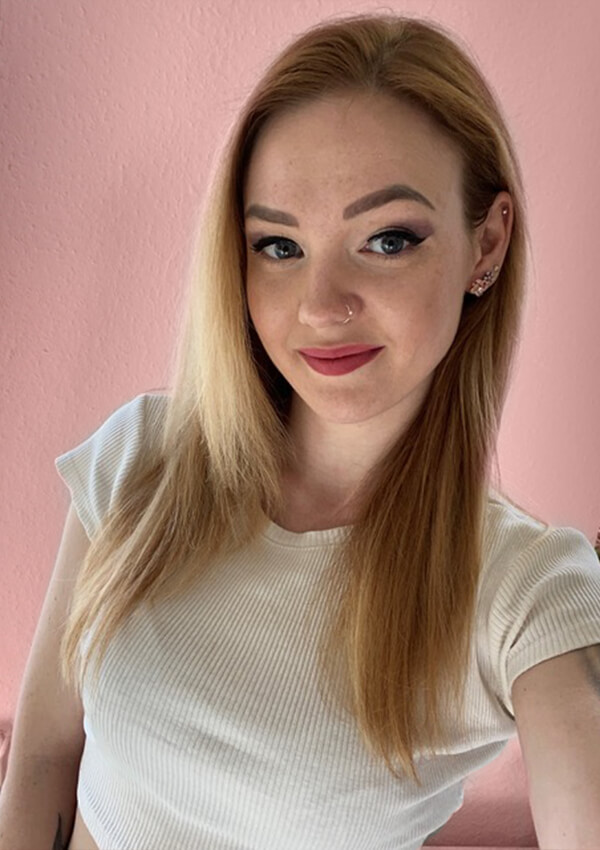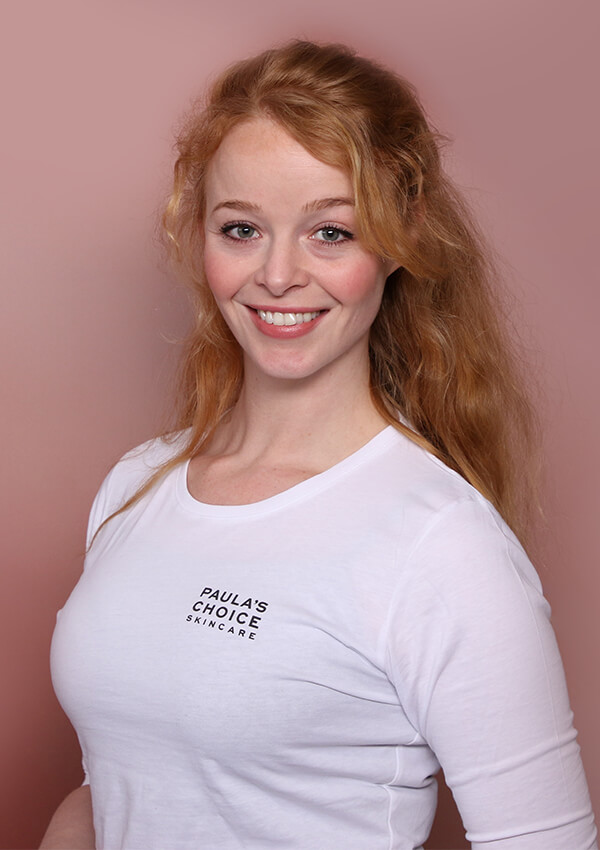 MEET ELSENOOR
Elsenoor first heard of Paula Begoun on a television interview. Finally she had found someone who could explain to her what all those obscure texts and ingredients in skincare were!
Favourite product
"If I really have to choose, I'll go for the Skin Recovery Serum. It has a deliciously nourishing texture and my skin looks calm and radiant in the morning."
Best-kept secret
"Our Omega products! Plus the Moisture Renewal Oil Booster is great for dry skin or skin that could use a little extra nourishing."
MEET SHANICE
Her mother is a beautician, so Shanice learned a lot about skincare at a fairly young age. Her mother insisted on using an SPF daily, which Shanice didn't think was necessary at the time because of her naturally dark skin. Luckily, she knows better now!
Favourite product
"The Resist Anti-Aging Day Cream SPF 30 is lovely if you have oily skin and want a matte look. The finish of this daytime moisturiser is amazing!"
Best-kept secret
"Our toners! My skin can feel rather tight after showering and I want to moisturise immediately. I use the Skin Balancing toner as soon as I get out the shower to hydrate and stop my skin feeling tight."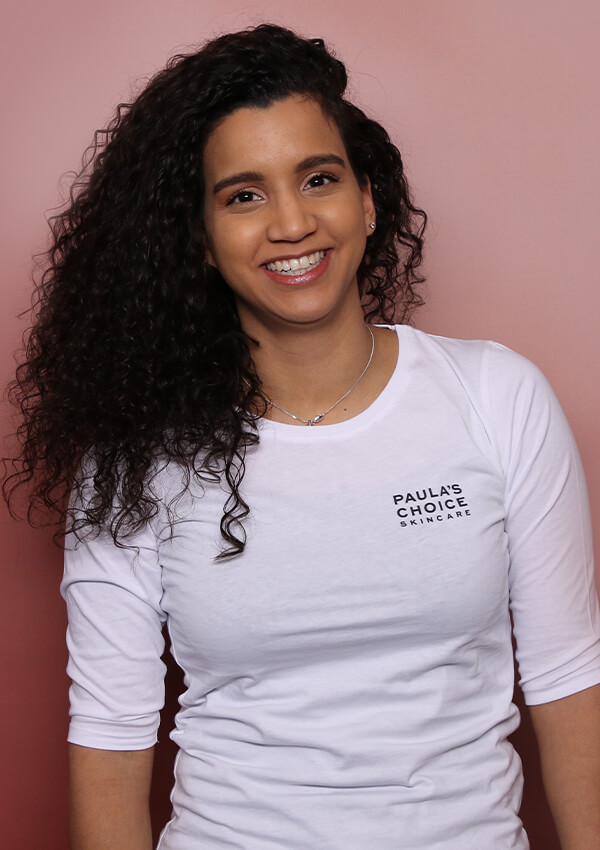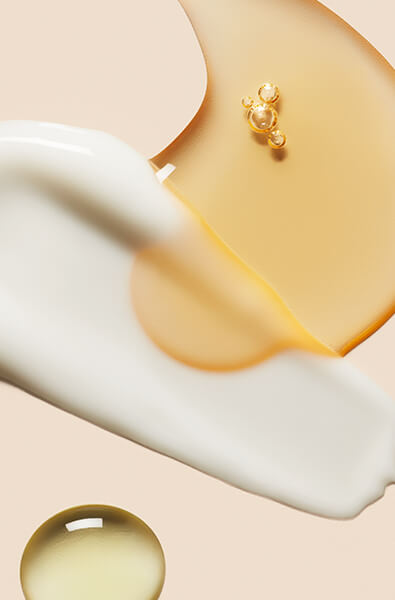 FAQ
How do I determine my skin type?
Take our test! Follow these simple steps to determine which skin type you have:
Step 1: Wash your face with a gentle cleanser and wait 15-30 minutes.
Step 2: Don't apply any products during this time.
Step 3: Determine your skin type based on your skin's natural characteristics.
Normal: no dryness, flakiness or oiliness—just normal
Dry: tight, dehydrated, flaky, dull
Oily: shiny, excess sebum all over
Combination: usually an oily T-zone and normal/dry everywhere else
Do I need an essential routine or advanced routine?
If you're new to Paula's Choice products, you want to spend as little time as possible on your routine or you don't have any major skin issues, then you might consider starting out with the basics.
To keep skin in good, healthy condition, every essential routine should include the following products:
Step 1: Cleanser
Step 2: Exfoliant
Step 3 (AM): Daytime moisturiser with SPF
Step 3 (PM): Nighttime moisturiser
To address more complex concerns spanning from wrinkles, sun damage, breakouts or blackheads, an advanced routine may be best to boost results or target stubborn areas. Check out how to personalise your skincare routine or just ask our customer care team!
What is the best routine for my skin?
Gentle skin care products that don't contain any harsh, irritating ingredients are a necessity. This is why you won't find any added fragrances, colorants or essential oils in our products. Paula's Choice only uses ingredients in which independent, scientific research has shown the ingredients we use to be beneficial and non-irritating to the skin.
Need help finding which products would be most suitable for your skin? Provide our skin care experts with the following information to help them create a tailor-made recommendation for you:
What is your skin type (normal to dry, very dry, oily or combination)?
Do you have any skin concerns, such as blackheads, enlarged pores, breakouts, wrinkles, uneven skin tone or dark spots?
Do you have sensitive skin or certain skin conditions, such as eczema or rosacea?
Are you looking for a basic routine or advanced routine?
Do you have any preference regarding texture (lightweight or creamy)?
When will my order be dispatched?
Order before 4:30PM, Monday through Friday, and your order will be shipped the same day! If you place an order over the weekend, this will be shipped the following Monday.
Your order will then be delivered to you within 2-3 days (not including Sundays and bank holidays) via Royal Mail.
I have not received my order yet, where is it?
Once your order has been shipped, you will receive a shipping notification email containing a Royal Mail Track & Trace code that you can use to follow your order. Click on the tracking link and you can see the latest status of your package, but please allow up to 24 hours for your Track & Trace code to become active once you receive it.
If your package exceeds the indicative delivery time or you feel there's an issue with your shipment, please get in touch with our customer care team! We can only open an investigation with the courier within 2 weeks of the original delivery date.
Why isn't my order showing up in my account?
If you place an order using our guest checkout option, even if you subsequently make an account with us or have a registered account, your order will unfortunately not show up under your account order history.
For future orders, it would be best to first log into your account before placing an order. That way, your order will be listed in your account.
How can I get a discount?
You can take a look at our Discount Codes page for all of our current promotional offers. If you want to stay up-to-date on our upcoming promotions, products or latest advice, then sign up for our newsletter!
How can I return a product?
If you're unsatisfied with any Paula's Choice products, for any reason, we will happily refund the purchase price of the product(s) returned back to us within 60 days of your purchase date.
Before returning a product, please inform our customer care team to make this request and they will provide you with more detailed instructions. Please refer to our Returns page for more information.
Why are some Paula's Choice products available in America, but not in the UK?
Some products are unavailable due to EU cosmetic regulations with certain ingredients or substances. Additionally, certain products considered to be cosmetics in the US are considered to be (over the counter) drugs in the EU. It could also be the case that certain products were simply discontinued.
When will an out-of-stock product become available again?
Unfortunately, due to high demand or stock issues, a product might go out of stock. It's always difficult for us to determine an exact indication of when we will receive additional stock, but our website is updated regularly and you will be able to see the product listed as soon as it becomes available again.
In the meantime, if you would like advice for an alternative product, please reach out to our customer care team for help!
Can I buy your products in a store?
Paula's Choice products are available for online purchase via our website, as well as a select assortment in-store at Selfridges and Space NK.
Current Topics
What range is best for acne-prone skin?
Our Clear range has been specifically designed and tailor-made for our customers dealing with breakouts. These products help unclog pores, diminish + prevent breakouts, target blackheads and soothe redness.
Still unconvinced? Try our Clear travel kits now for 25% off!
How can "bacne" or body breakouts be treated?
It's first and foremost important to use gentle, well-formulated skincare products that cleanse, help control acne and prevent future breakouts. If you're consistent (and patient), you should see improvements in no time!
Cleanse with a non-bar soap, fragrance-free body wash: All Over Hair & Body Shampoo
Exfoliate with a BHA
Apply benzoyl peroxide (available at the chemist) or azelaic acid: 10% Azelaic Acid Booster
End with a sunscreen if any parts of your body are exposed: Extra Care Non-Greasy Sunscreen SPF50
What can teenagers do about acne?
No matter your age, breakouts can always pop up! Skin problems are distressing for anyone at any age, but they can be especially unpleasant for a teenager.
Keep it simple! It's essential to have a basic yet effective skincare routine consisting of the following:
These products are suitable for a teenager to use, however, please make sure that they are also suitable with any other prescribed medication or treatment by checking with your teenager's doctor.
How can I minimise post-acne marks?
Don't pick at your spots and put down the abrasive scrub, citrus fruit or any other at-home remedy you may have heard about. These will only make matters worse and delay diminishing post-acne marks!
Research has shown that a gentle, water-soluble cleanser, BHA exfoliant, benzoyl peroxide/azelaic acid and sunscreen dramatically improves breakout-prone skin and minimises post-acne marks.
Consider our Clear Regular Strength Set for mild to moderate breakouts or our Extra Strength version for stubborn acne.
Not seeing improvements with our 10% Azelaic Acid Booster? Add our C25 Super Booster to your routine for a potent dose of vitamin C to brighten marks.
I'm using a BHA, why is my skin breaking out more?
What you may be experiencing is a temporary "purging effect." Because BHA is oil-soluble, it exfoliates not only on the surface of skin, but also inside the pore lining.
Essentially, because salicylic acid helps skin cells turn over at a faster rate, a concentrated BHA formula can more quickly bring pimples to the surface that were already brewing.
The breakouts you see after you start using a BHA would have shown up eventually anyway, or simply would have remained deep in the pore, keeping it clogged and enlarged.
Give your BHA at least a month of once- or twice-daily use before deciding whether or not it's working for you. If it seems to be too much for your skin, decrease the frequency. You'll begin seeing smoother, clearer skin with consistency and patience!
I have dehydrated, oily, acne-prone skin. What's the best routine?
This combination of skin problems is recognisable when skin's surface is dry or flaky with a layer of oil sitting on top, all accompanied by blemishes. In terms of dealing with the dehydrated, dry part, thankfully it's often a temporary condition.
The following routine would work perfectly:
What's the difference between your BHA exfoliants?
Skin Perfecting 2% BHA Liquid: our #1 bestseller for a reason! It's our most potent salicylic acid formula that dramatically improves stubborn breakouts, blackheads and enlarged pores.
Skin Perfecting 2% BHA Gel: a silky, hydrating, oil-free gel that clears clogged pores and refines skin. The same formula as the above version, only the texture is different.
Skin Perfecting 2% BHA Lotion: a lightweight, silky lotion ideal for normal/dry skin struggling with breakouts and clogged pores. The same formula as the above two BHAs, only difference is texture.
Clear Extra Strength 2% BHA: same formula as our Skin Perfecting 2% BHA Liquid. Best for moderate to stubborn acne-prone skin.
Clear Regular Strength 2% BHA: formulated with a slightly higher pH for gentler exfoliation. Best for mild to moderate acne-prone skin.
Resist Daily Pore-Refining Treatment 2% BHA: water-light liquid that delivers advanced anti-ageing benefits. Ideal for targeting dullness, wrinkles and clogged pores.
Calm 1% BHA Lotion: our gentlest BHA formula, best for calming redness and sensitive skin. Even suitable for rosacea-prone skin due to its soothing properties.
Do I have dry or dehydrated skin?
A major part of the confusion is that the term "dehydrated skin" is often used interchangeably with "dry skin," but they are not the same!
Classic dry skin is easy to recognise. Dry skin frequently feels tight and dry, with no oil anywhere to be seen. This situation rarely fluctuates; skin feels dry all year long.
On the other hand, dehydrated skin can look and feel like dry skin all over your face but there's a major difference: Dehydrated skin tends to come and go, it does not persist. It's also often accompanied by a more than normal or even excessive amount of oil on skin's surface. Despite this excess oil, skin still feels tight or dry everywhere on your face, and these signs are often accompanied by flaking.
Simply described, if you feel your skin is dry underneath under an oily layer on top, most likely you have dehydrated skin. Surprising fact: For many people, the skincare products they're using might be to blame!
My skin gets drier in the winter, what can I do?
There are many ways to combat skin that's affected by the cold, wintry months. You may think this calls for switching out your whole routine for products suited for dry skin, but a major overhaul isn't necessary. Try instead to enrich your routine with a few key nourishing products.
You can find more information about which products fit your needs here: The Best Way to Take Care of Skin During Winter
Do I need to apply an SPF in the winter?
The short answer: YES!
Applying an SPF (at a minimum SPF30) daily is one of the most important steps in your skincare routine, rain or shine. Even during the winter months, the sun's UV rays are still present and will have a negative effect on your skin.
How is the Water-Infusing Electrolyte Moisturizer different than our other moisturisers?
The primary differences are the electrolytes (key to balancing dehydrated skin) and the unique sensorial experience it offers. On application, this hydrating lotion transforms into a liquid burst of hydration for all skin type types. As with all Paula's Choice moisturisers, this formula includes other beneficial ingredients including ceramides, algae and pollution-neutralizing antioxidants.
Legal notice
This site is operated by PAULA'S CHOICE EUROPE B.V. We are registered in the commercial register of Amsterdam in the Netherlands under company number (NL) 34231781 and with our registered office.
Grote Koppel 7
3813 AA Amersfoort
The Netherlands
This is also our main trading address. You may contact us at the above mentioned address and through the following means:
Phone number: +31 (0)20 22 58 977
Email address: info@paulaschoice.co.uk
Our VAT number is GB975086678
The European Commission provides a platform for online dispute resolutions (ODR) which can be accessed at http://ec.europa.eu/consumers/odr/ We are ready to participate in extra-judicial dispute settlement proceedings before a consumer dispute resolution body.