Are Natural & Organic Ingredients Better for Your Skin?
Many people believe passionately that natural, organic ingredients are better for the skin but the truth is this belief has no factual basis or scientific legitimacy. The surprising fact: There are lots of natural, organic ingredients that are bad for skin. Many of them are lurking in products claiming to be better or safer because they're natural or organic. Sad but true.
Whether due to blissful denial or because they don't know the research, lots of cosmetic companies sell products with ingredients that aren't really natural or contain natural ingredients that are a problem for skin. Conversely, just because an ingredient is synthetic doesn't make it a problem for skin. Let's set the record straight!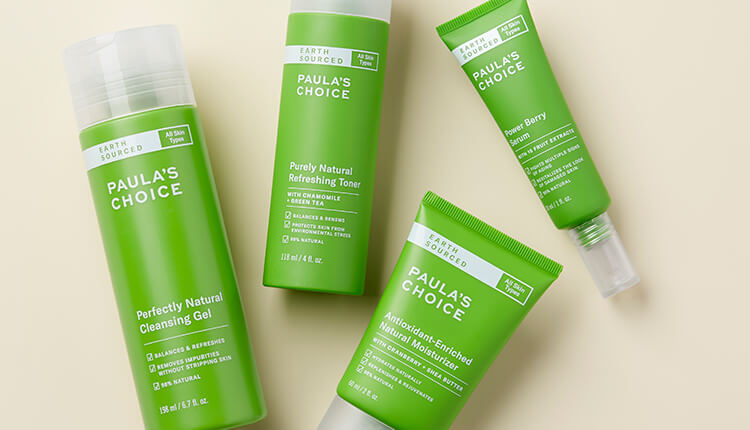 Natural Is as Natural Does
Please know we're not saying there isn't a large range of natural ingredients that are exceptional for skin, because there are – lots and lots of them! But the idea that they're the "best" or only option for skin is not good advice. When formulating products for Paula's Choice Skincare, Paula and her team only select natural ingredients with a proven track record of being beneficial for skin. We avoid using problematic ones because these aren't doing your skin any favours. Now that's natural skincare done right!
We're not the only ones concerned about the misguided notion that natural = better: Dr. Linda M. Katz, director of the Food and Drug Administration's Office of Cosmetics and Colors stated that "Consumers should not necessarily assume that an 'organic' or 'natural' ingredient or product would possess greater inherent safety than another chemically identical version of the same ingredient. In fact, 'natural' ingredients may be harder to preserve against… contamination and growth than synthetic versions" (Source: New York Times, November 1, 2007).
Joan Shaffer, USDA spokeswoman stated that "…people should not interpret even the USDA Organic seal or any organic seal of approval on cosmetics as proof of health benefits or of efficacy. The National Organic Program is a marketing program, not a safety program. [Chocolate cake] may be [natural and/or organic] but that has no bearing on whether it is safe or nutritious to eat." (Source: www.ams.usda.gov/nop/FactSheets/Backgrounder.html).
The problem with natural skincare ingredients
Many natural, organic ingredients used in skincare products can cause significant skin sensitivities that build up over time. Some of them can also be harsh and abrasive on skin. None of that is good, so it's important you know what to avoid so you can take the best possible care of your skin.
Skin-aggravating ingredients of any kind (natural or synthetic) cause all aspects of skin to breakdown and fall apart. It interrupts skin's ability to renew and reawaken its natural shape and significantly diminishes its ability to defend itself from environmental damage. This is especially true of fragrance ingredients that often go under the misleading category of essential oils.
All fragrance, whether synthetic or natural, causes trouble for skin. Essential oils may be good for your nose, but they're a serious problem for your skin. We're often shocked and dismayed at how many natural products are little more than eau de cologne dressed up as a moisturiser, lotion, serum, or toner.
What's particularly troubling is the fact that your skin is very good at hiding that it's appearing to be sensitised. Just because you're using a product with problematic ingredients but not seeing any signs of surface aggravation doesn't mean it's not taking place where you can't see it.
All of the following common natural ingredients can be a problem for skin in one way or the other. For example, many citrus ingredients can enhance the sun's negative impact on skin. One other point, many of these ingredients do have beneficial properties (like antioxidant compounds) but they also come with negative ones. There are plenty of natural ingredients that give your skin only the positives and none of the negatives. Those are the only ones that should be in your skincare products!
This is a list of common natural skincare ingredients that can cause skin irritation or sensitivity.
Alcohol
Almond extract
Allspice
Angelica
Arnica
Balm mint oil
Balsam
Basil
Bergamot
Cinnamon
Citrus juices or oils
Clove
Clover blossom
Coriander oil
Cypress
Cottonseed oil
Fennel
Fir needle
Geranium oil
Grapefruit
Ground up nuts
Horsetail
Lavender oil
Lemon
Lemon balm
Lemongrass
Lime
Marjoram
Oak bark
Papaya
Peppermint
Rose
Rosemary
Sage
Thyme
Witch hazel
Wintergreen
Ylang ylang
The best ingredients for natural skincare products
Since the list of problematic natural ingredients is so long, you may be wondering what are the best natural ingredients for skin. There are many! Here are the top ones that have only beneficial properties and none of the bad:
Clays
Chamomile
Bisabolol
Seaweed
Kaolin
Amino acids
Ceramides
Hyaluronic acid
Grapes
Green tea
Chocolate
Licorice
Oats
Soy
Willow herb
Coconut oil
Safflower oil
Canola oil
Shea butter
Honey
Mica
Olive oil
Sunflower oil
Argan oil
Carnauba wax
Meadowfoam
Rice bran oil
Turmeric
Rosa canina Fruit oil
Palm oil
Omega fatty acids
Corn oil
Glycerin
Lecithin
Aloe vera
Jojoba oil
Pomegranate
Algae extracts
Sea whip extract
Feverfew extract
Bearberry
Mulberry
White tea
Cocoa butter
Sesame oil
Borage oil
Ubiquinone
Acai oil
Vitamin E
Vitamin B3
Goji berry
Coffeeberry extract
Evening primrose oil
Tamanu oil
Curcumins
Silybum marianum extract
Natural Skincare Packaging Matters!
Lastly, keep in mind that with natural ingredients, packaging really, really matters! Think of how long a head of lettuce lasts in your fridge and you'll get an idea of how the wrong type of packaging (such as jars or clear bottles) will cause natural ingredients to break down. This occurs from repeated exposure to light and air and contamination from repeatedly scooping out the product with your fingers. Be sure to look for opaque, non-jar packaging that minimises exposure to these elements. Then you'll be getting the most benefit from the natural, organic ingredients that can truly help you get (and keep) the skin you want.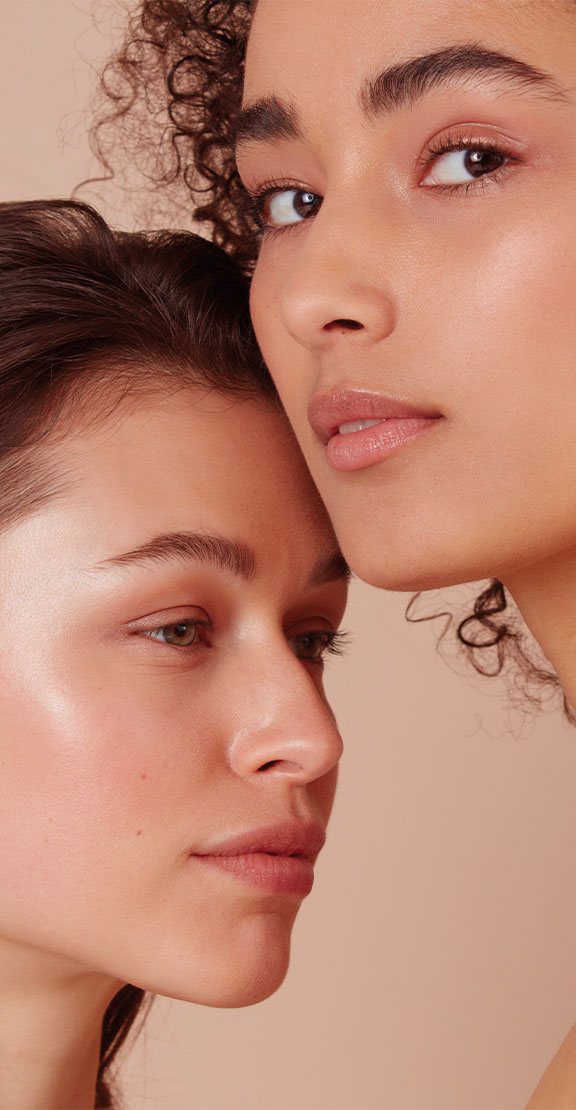 Do you want more skincare advice, tips and exclusive offers?
Sign up for our newsletter and become a Paula's Choice Member. Your benefits:
+ Welcome gift*
+ Exclusive deals*
+ Skincare advice
+ Birthday gift
* Only valid for new registrations. Valid on orders from £25.
References for this information
Regulatory Toxicology and Pharmacology, October 16, volume 80, pages 226-32
Contact Dermatitis, September 2016, issue 3, pages 129-143; October 2013, issue 4, pages 196-230; and February 2014, issue 2, pages 90-97
Acta-Demato Venerology, June 2016, issue 5, pages 679-683
Annals of Emergency Medicine, April 2016, issue 4, pages 554-556
Cutis, October 2015, issue 4, pages 269-274
Photochemical & Photobiological Sciences, December 11, issue 1, pages 199-206
Food Chemistry and Toxicology, February 2011, issue 2, pages 324-341
Related articles
Customer Service
Need help with finding the right product for you skin? Our customer care team are skincare and product experts and can guide you to the best skin of your life.