Fight spots and wrinkles at the same time: it's possible!
Breakouts aren't just an issue during the teenage years–many people struggle with breakouts at the same time they're noticing signs of aging like wrinkles and uneven skin tone. Although these two concerns are totally different, you don't need to make one worse to improve the other. The right mix of products will let you (gently) address both for beautiful results!
Step-by-step plan against breakouts and wrinkles
You can fight breakouts and signs of ageing at the same time by choosing the right skincare products. This means effective products that diminish breakouts without dehydrating or irritating skin and using anti-wrinkle products with textures that won't clog pores and make acne-prone skin worse. The best of both worlds in one easy to use skincare routine.
Paula's Choice Resist Anti-Aging Collection for normal to combination/oily skin has the exact products your skin needs to address both wrinkles and breakouts. Here is exactly what you need to do to get the most optimal results: healthier and younger looking skin.
Wash your face twice a day with this soothing but extremely effective cleanser. It thoroughly cleanses but does not irritate or dry out the skin. If you use a lot of makeup, you can use the cleanser in the evening with a soft washcloth to make sure you remove all traces of makeup.
Never use cleansers that dry out the skin or a bar of soap; these will only worsen your breakouts. 'Medical' cleansers do not offer the best solution because the active ingredients are simply washed away. Also, avoid very creamy cleansers as they can block the pores and cause more breakouts.
After cleansing follow with a skin nourishing toner to replenish skin and start fighting wrinkles with skin restoring ingredients and skin healing ingredients to help breakouts heal.
Avoid all toners that contain irritating, skin-damaging ingredients like alcohol, witch hazel, fragrance (synthetic or natural) and other irritating ingredients such as menthol or eucalyptus. These hurt the skin's ability to heal, making acne-prone skin worse and wrinkles look more obvious.
The most effective way to combat both breakouts and wrinkles is to use a gentle, leave-on exfoliant containing BHA (also called salicylic acid). BHA exfoliates the surface of the skin and penetrates the pores where blockages occur (such as blackheads) without any irritation. It reduces redness caused by inflammation and helps stimulate collagen production, resulting in firmer skin that looks younger. You will often notice the results after just a few days. Use the exfoliant at least once a day, after using your cleanser and toner.
If you have stubborn breakouts, you can also apply a leave-on product that contains benzoyl peroxide to problem areas after using the BHA exfoliant. This fights the bacteria responsible for inflammation and redness. Because of EU cosmetic regulations, the Clear products from Paula's Choice that contain benzoyl peroxide are not available in the European Union. However, a brilliant alternative is Clear Daily Skin Clearing Treatment with azelaic acid which is an incredibly effective ingredient against spots and can even improve skin discolourations.
Our Resist Serum has a beautiful light texture perfect for areas of the face with breakouts as it won't clog pores. It is packed with antioxidants and skin-healing ingredients. These make your skin look younger and help to reduce the red blotches that spots leave behind. For best results, apply this serum twice a day; it's also excellent for use around the eyes.
No one can fight wrinkles and other signs of ageing without the daily dedicated use of a sunscreen with SPF 30 or greater. This protects you from dangerous UV rays which cause ageing skin and wrinkles and also makes breakouts more inflamed and impedes healing.
Your skin needs to be hydrated and nourished to fight wrinkles but a heavy textured cream can feel thick or oily. Instead, use a light lotion or gel consisting of antioxidants and calming and soothing ingredients. This strengthens the skin's natural barrier, reducing red blotches and will provide adequate hydration.
Do you suffer from dry skin around the eyes? Consider using the Resist Anti-Ageing Eye cream. This rich cream provides lasting hydration for the skin around your eyes. If one of our other day and/or night creams works well for you around the eyes then that is also a good choice: you don't necessarily need to use a separate product labelled as an eye cream.
Try bakuchiol
Our latest product to address the signs of skin ageing is the Clinical 0.3% Retinol + 2% Bakuchiol Treatment. Research shows that retinol helps fade fine lines and wrinkles, but it can also benefit breakout-prone skin. Retinol helps regulate sebum production in oily skin, reducing the likelihood of clogged pores resulting in fewer breakouts and blemishes. The 2% bakuchiol in this treatment stabilises the retinol, allowing this research-proven ingredient to work even better. In addition, bakuchiol has calming properties to help soothe irritated skin.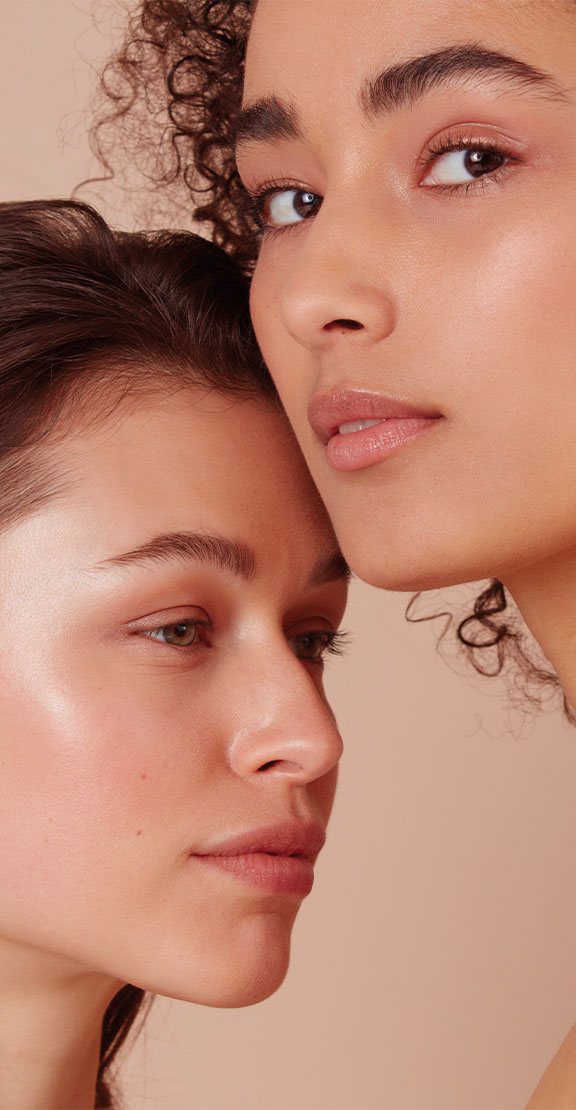 Do you want more skincare advice, tips and exclusive offers?
Sign up for our newsletter and become a Paula's Choice Member. Your benefits:
+ Welcome gift*
+ Exclusive deals*
+ Skincare advice
+ Birthday gift
* Only valid for new registrations. Valid on orders from £25.
Related products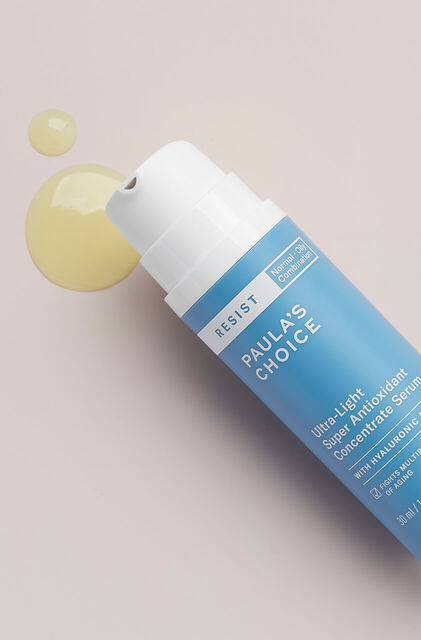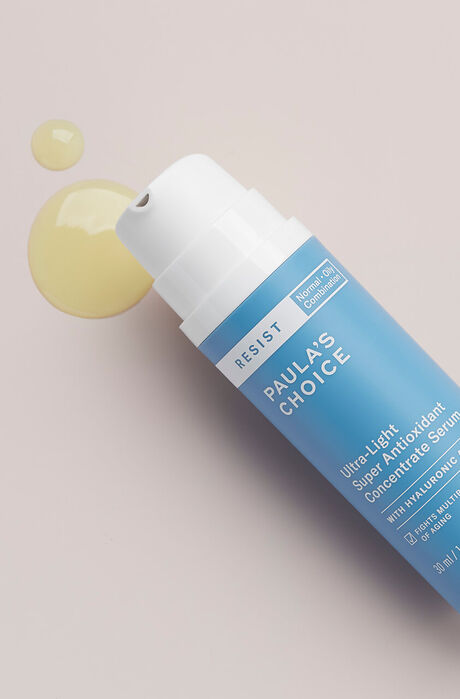 Combination skin, Oily skin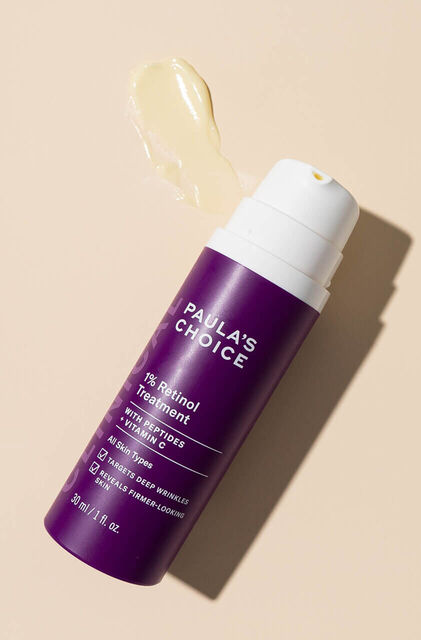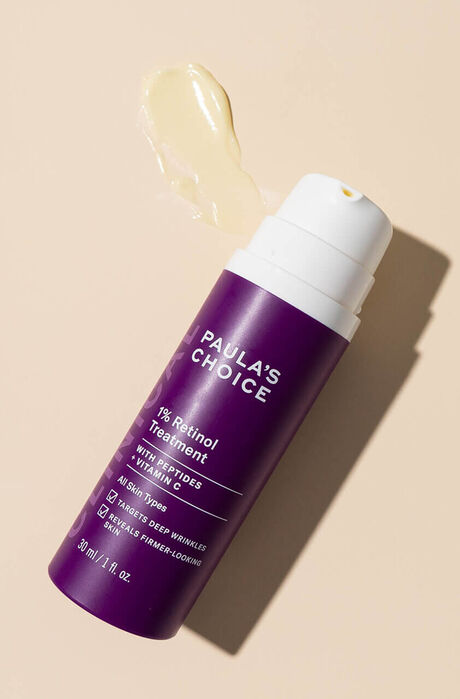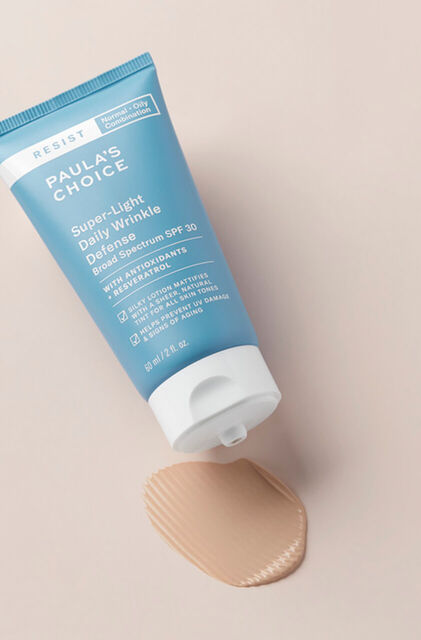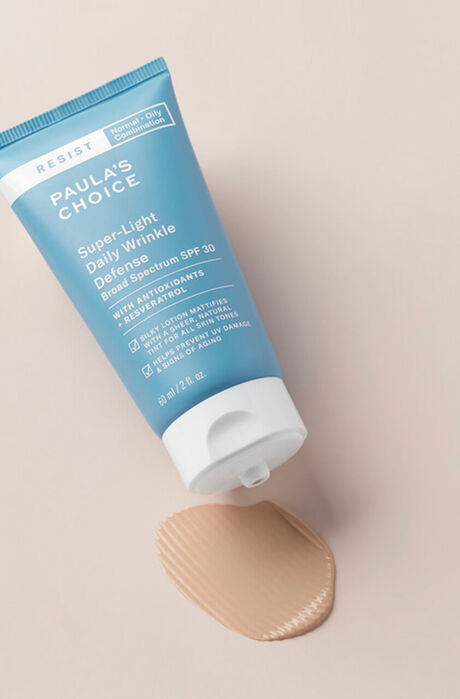 Combination skin, Oily skin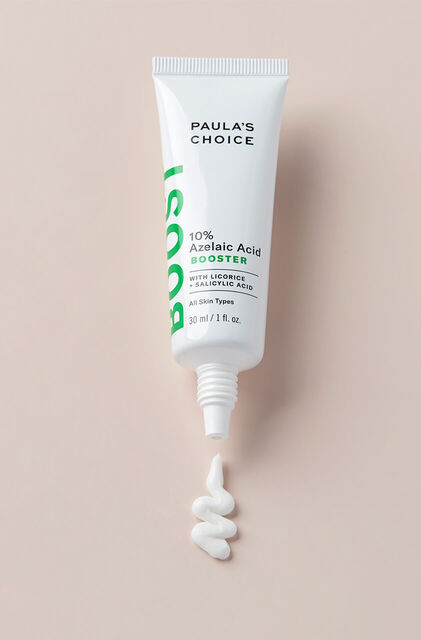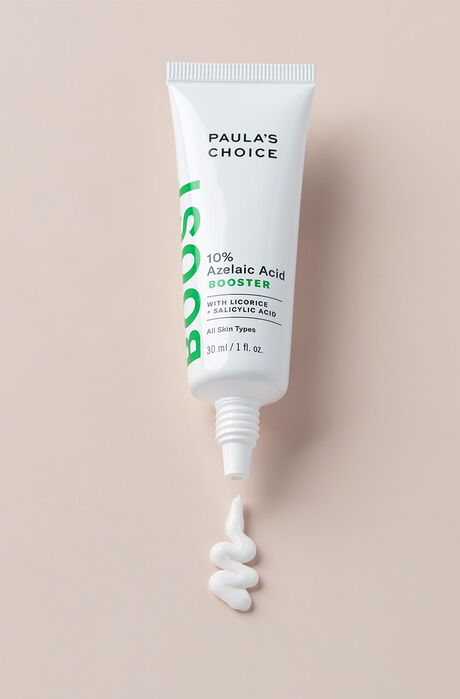 Customer Service
Need help with finding the right product for you skin? Our customer care team are skincare and product experts and can guide you to the best skin of your life.