Fragrance-free products: essential for sensitive skin
If you have problems with an overly sensitive, red skin it is essential to use skincare products that do not contain irritating ingredients. Fragrances, in particular, are the villains; avoid them as much as possible.
Why do fragrances cause problems for a sensitive skin?
Although added fragrances – both synthetic and natural – can cause issues for any skin type, they can cause extreme problems if you are prone to skin allergies. Fragrances can also cause problems if you have skin problems such as psoriasis, eczema, or rosacea. Fragrances release their scent in volatile substances. If they come into contact with your skin it can become irritated both visibly and invisibly. You don't always get a red or flaky skin or itchiness straight away. Irritations or inflammations are very bad for your skin. Some damage only becomes visible years later. Compare it to smoking or sunbathing; in the first years when someone smokes or spends a lot of time in the sun, there is no visible damage to the skin. Compare this person years later with someone who hasn't smoked and who always protected themselves from the sun and you will clearly see who has the most sun damage, wrinkles and a duller skin tone. It is the same with years of skin irritations, even if they are invisible: your skin can never fully recover, remaining oversensitive and ageing much faster.
Why then do so many cosmetics brands add fragrances to their products? It is because almost everyone follows their nose when choosing products. When a product smells nice, we are more inclined to buy it. What is more, some ingredients in cosmetics smell so unpleasant that fragrances are used to mask them.
"Hypoallergenic" and "dermatologically tested"
Shops sell a range of products that claim to be "hypoallergenic" or "dermatologically tested". "Hypoallergenic" and "dermatologically tested" are not scientific terms at all. They are marketing terms and give you absolutely no guarantee that you are buying an effective cosmetic product.
Natural and organic ingredients
Natural and even organic ingredients are not necessarily good. Many of these natural ingredients irritate or damage the skin, such as "essential" oils, orange, lemon, lime, bergamot, menthol, lavender and eucalyptus. Read here why natural is not always better.
Where can you find fragrance-free products?
Paula's Choice has 100 percent fragrance-free skincare products and makeup for your face and body. Fragrance-free hair care products, such as the All Over Hair & Body Shampoo, are also part of our range. Hairstyling products that contain fragrances are less damaging for your scalp as they do not come into direct contact with your skin. Fragrances do not affect the hair.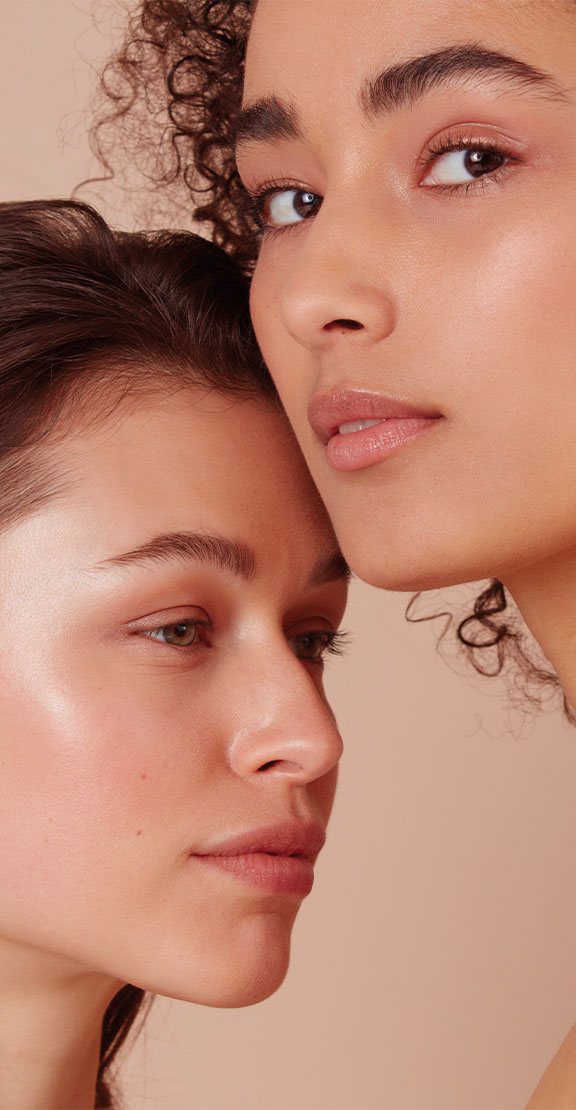 Do you want more skincare advice, tips and exclusive offers?
Sign up for our newsletter and become a Paula's Choice Member. Your benefits:
+ Welcome gift*
+ Exclusive deals*
+ Skincare advice
+ Birthday gift
* Only valid for new registrations. Valid on orders from £25.
Customer Service
Need help with finding the right product for you skin? Our customer care team are skincare and product experts and can guide you to the best skin of your life.