What is dehydrated skin & how to choose the best products?
Dehydrated skin often looks and feels like dry skin all over your face, but there's a major difference between the two: dehydrated skin is a skin condition lacking water (with various surprising causes) and dry skin is a skin type due to a lack of oil. If you have dehydrated skin, your skin may also produce a normal or even excessive amount of oil.
"Dehydrated skin" is something we're asked about frequently. It seems there's a lot of confusion about what this skin concern is about. A major part of the confusion is that the term "dehydrated skin" is often used interchangeably with "dry skin" or "combination skin" but they are not the same! Dehydrated skin can occur in all skin types and is not exclusive to those with dry skin or combination skin.
Once you understand how dehydrated skin differs from dry skin or combination skin, it will be much easier to find the best products and put together an appropriate skincare routine so you can see the smooth, glowing, plumped skin you want!
The difference between dry skin and dehydrated skin
Having a classically dry skin type is easy to recognise. Dry skin frequently feels tight and dry, with no oil anywhere to be seen. This is the skin type that you're born with and a lot of it depends on the density of oil-producing glands in your skin. This situation rarely fluctuates; skin feels dry all year long. The dryness might get worse depending on the climate, season, or activity, but regardless of those things, without great skincare products, the uncomfortable dry, tight feeling will persist.
Combination skin is when you have areas that are oily, usually in the T-zone (nose, chin, and centre of the forehead) while skin on the sides of the face or cheek area is dry.
As mentioned above, dehydrated skin can look and feel similar, but there's a major difference: dehydrated skin tends to come and go, it does not persist.
Another hallmark of dehydrated skin is that it's often accompanied by a normal to even excessive amount of oil on the skin. Despite excess oil, the skin still feels tight or dry everywhere on your face, and these signs are often accompanied by flaking. Very frustrating, but you knew that, right?
What causes dehydrated skin?
Although dehydrated skin can be caused by different factors, more often than not it's the result of using skincare products that contain harsh or skin-sensitising ingredients that disturb its skin's barrier or disrupt the skin's microbiome. It can also develop from using the wrong products for your skin, which leads to an imbalance. In essence, dehydration can be viewed as your skin showing you that it doesn't like something you're doing to it.
Skin-aggravating ingredients like denatured alcohol (or SD alcohol), menthol, peppermint, or fragrances (synthetic or natural) can dry out the surface of skin and leave it feeling dehydrated. It will also stimulate excess oil production at the base of the pore, so skin ends up being oilier and more prone to developing clogged pores.
The same can happen when you use abrasive scrubs or stiff-bristled cleansing brushes. All of these damage the skin's surface – and we know that an intact barrier is exceedingly important to healthy-looking skin.
Using the wrong combination of products or using certain products too frequently can make a mess of things. For example, even though an AHA or BHA exfoliant, high-strength vitamin C product, and a high concentration of retinol can have amazing benefits, for this skin type, using them every day, all together, can result in a dehydrated look and feel with excess oil on top.
This is a highly individual response, so it's important to pay close attention to how your skin responds to more potent, effective products for dehydrated skin such as these. Based on how your skin responds, adjust usage to get ideal results. For these types of products, once- or twice-daily use isn't mandatory to see improvement. It's a balancing act and your goal is to not tip the scale in favor of aggravating skin.
How to treat dehydrated skin
The most important thing you can do to take care of dehydrated skin is to assess your skincare routine, and stop using harsh, sensitising products. That means you must:
Use gentle, yet effective, cleansers that don't leave skin feeling tight, dry, or greasy.
Never use harsh scrubs and/or rough cleansing brushes.
Use a rehydrating toner instead of skin-stripping, alcohol- or witch hazel-based versions; toners should give back, not take away from skin.
When applying targeted solutions or boosters, apply them on alternate days or every other day to judge how your skin does. It doesn't take using specialty products like these every day to gain benefit.
Use toners, boosters, serums, and moisturisers that are loaded with antioxidants, hydration-replenishing ingredients such as ceramides, and skin-restoring ingredients. These give your skin what it desperately needs to appear healthy, radiant and smooth.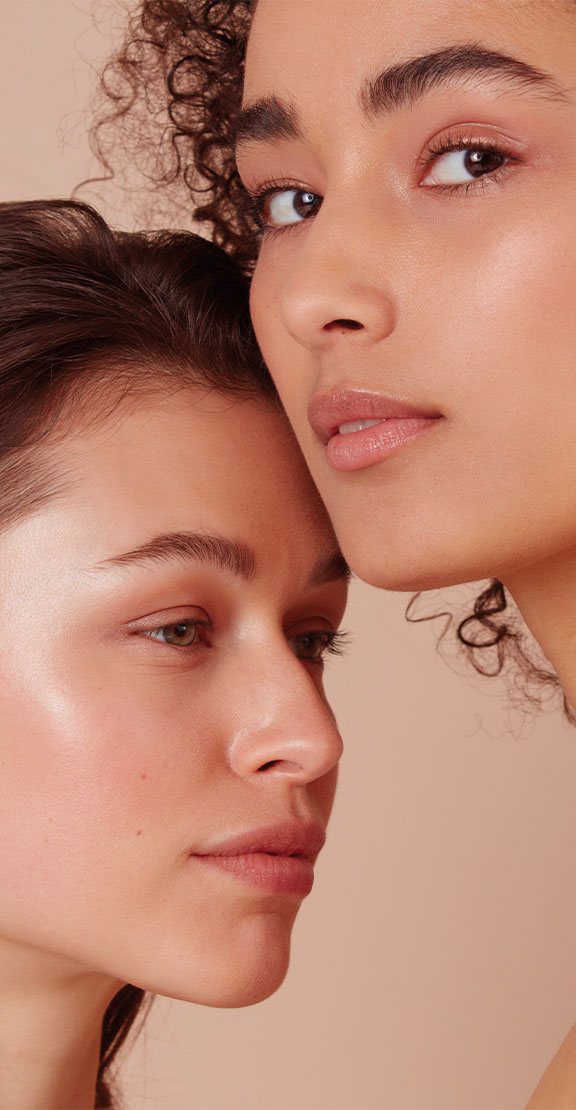 Do you want more skincare advice, tips and exclusive offers?
Sign up for our newsletter and become a Paula's Choice Member. Your benefits:
+ Welcome gift*
+ Exclusive deals*
+ Skincare advice
+ Birthday gift
* Only valid for new registrations. Valid on orders from £25.
Customer Service
Need help with finding the right product for you skin? Our customer care team are skincare and product experts and can guide you to the best skin of your life.