The essential role of omega fatty acids
Essential to our overall health, omega fatty acids have been proven to deliver remarkable benefits when applied topically to skin. Read on to discover more about their properties, their role in skin health and how to incorporate omega fatty acids into your skin routine.
What are omega fatty acids?
Omega fatty acids are a type of Essential Fatty Acid (EFA) which our bodies require for good health, but which we are unable to produce biologically. The most beneficial EFAs for our skin are Linoleic Acid (Omega-6), Alpha-linoleic Acid (Omega-3) and Oleic Acid (Omega-9), which is technically a 'non-essential' fat because the body can produce a small amount on its own.
Essential for our health and skin, omega fatty acids are commonly found in:
Omega-3 – Fish oils, vegetable oils, walnut oil and leafy vegetables
Omega-6 – Safflower, grapeseed, sunflower, soybean and sesame oils
Omega-9 – Olive, sunflower and flaxseed oils, macadamia nuts
How can omega fatty acids help your skin?
Omega fatty acids offer incredible benefits for the skin. They act as building blocks in the skin cells, strengthening the skin's surface layers for a smoother, healthier and younger-looking complexion. Topical application of omega fatty acids helps to:
Strengthen and smooth the skin's surface
Repair the skin barrier to improve moisture and elasticity
Soothe irritated, sensitive and red skin
Reduce UV-induced photo damage and signs of ageing
Eliminate flaky, dehydrated skin
Nourish and protect skin against environmental damage
Retain moisture, regulate oil production and maintain elasticity
How to add omega fatty acids to your skincare routine
While omega fatty acids can be consumed through diet, topical application is a highly effective way of delivering these fatty acids directly to the skin. It also has the extra benefit of adding moisture and hydration.
Ideal for all skin types, our new Resist Omega + Complex Serum delivers the benefits of omega fatty acids in a lightweight, easy-to-apply formula. Packed with concentrated levels of omega-3, -6 and -9 oils, plus skin-identical ceramides and hydrating ingredients, this nourishing serum replenishes dull, dehydrated skin and softens fine lines and wrinkles for visibly younger, stronger and healthier-looking skin. It's the perfect way to nourish your skin, from the outside in.
Alternatively, you could add an omega-rich nighttime moisturiser or eye cream to your skincare routine. The latter is ideal if you want to experience the soothing effects of omega fatty acids and prefer to use a dedicated eye cream for the delicate skin around your eyes.
How to use
Our Resist Omega + Complex Serum is quick and effortless to use – no fish oil necessary! Simply apply it once or twice daily, after cleansing, toning and exfoliating, before applying your usual serum and moisturiser.
If you have oily skin, you might not need to use a moisturiser after applying Resist Omega + Complex Serum, but if you have dry to very dry or combination skin with dry cheeks, you'll probably want to follow with your usual daytime or nighttime moisturiser.
If you are already using a Paula's Choice serum, you can layer them both morning or evening, or you can apply one in the morning and the other at night, as well as any boosters or treatments you are using. It's just a case of seeing what works for you.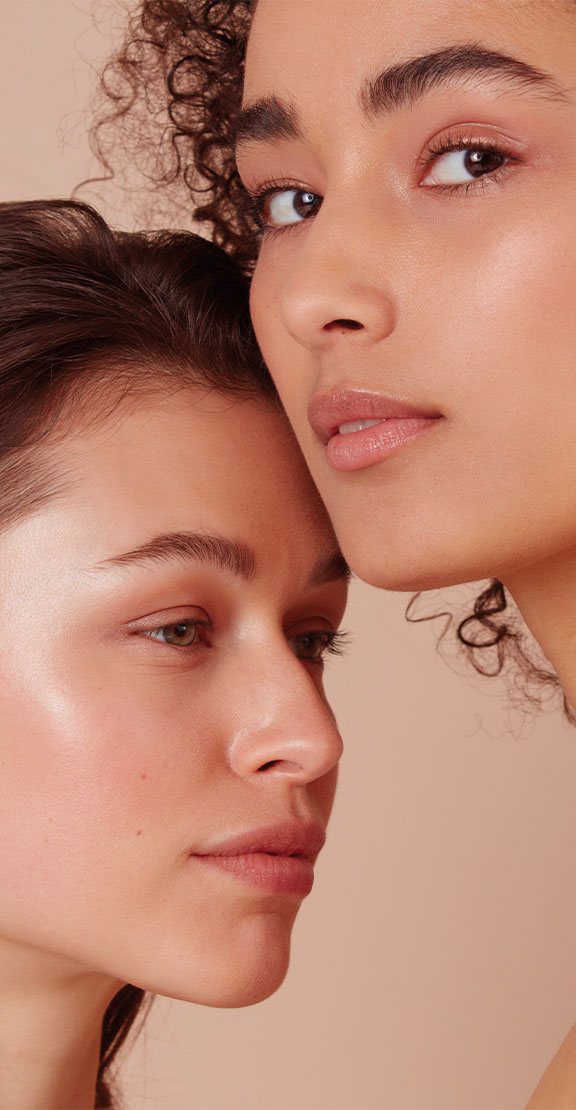 Do you want more skincare advice, tips and exclusive offers?
Sign up for our newsletter and become a Paula's Choice Member. Your benefits:
+ Welcome gift*
+ Exclusive deals*
+ Skincare advice
+ Birthday gift
* Only valid for new registrations. Valid on orders from £25.
Related products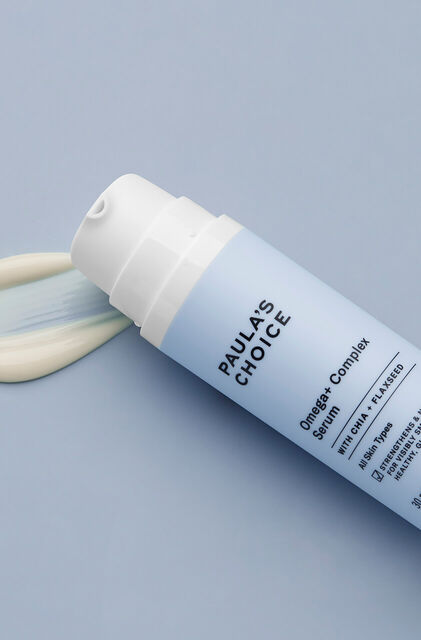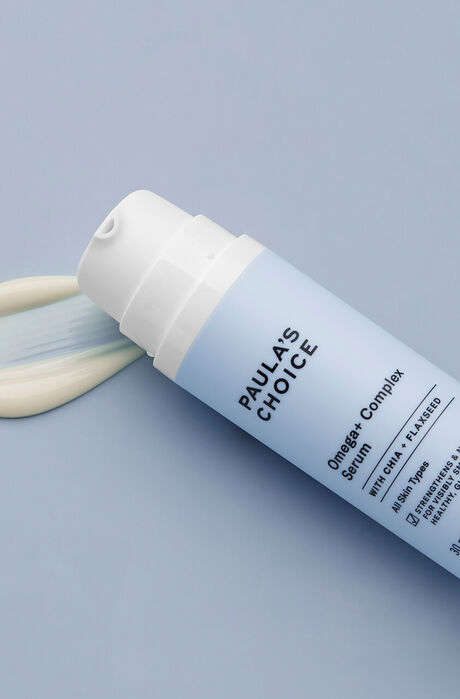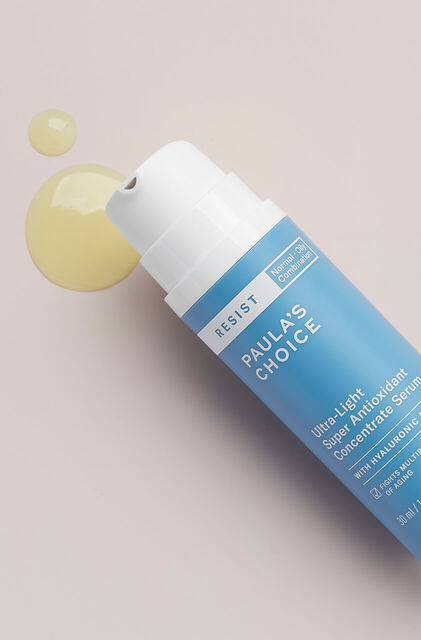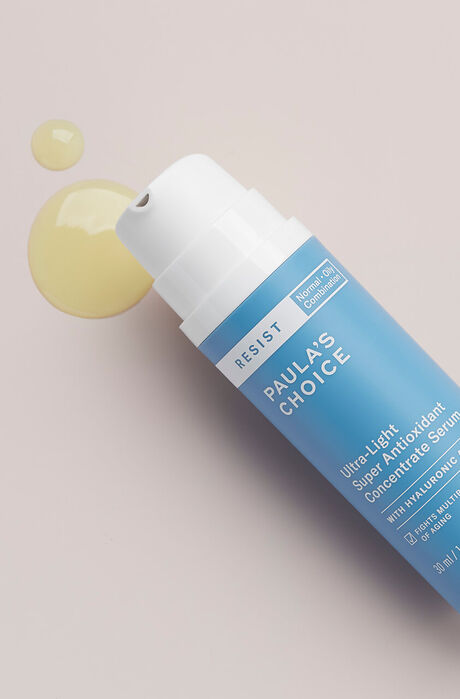 Combination skin, Oily skin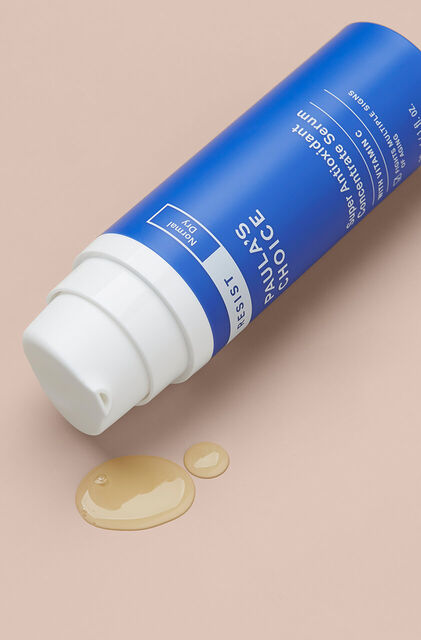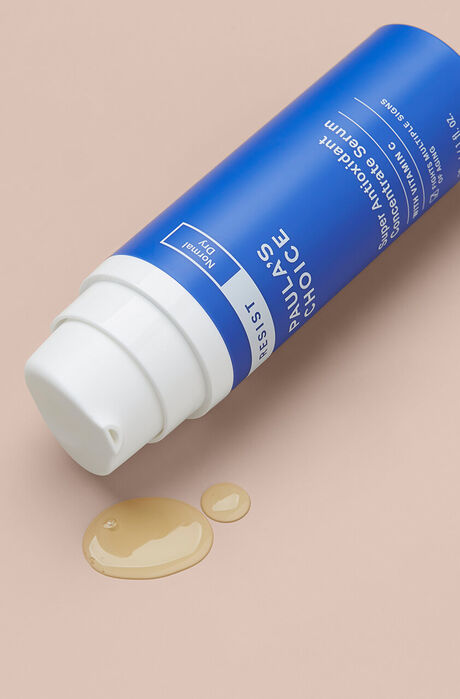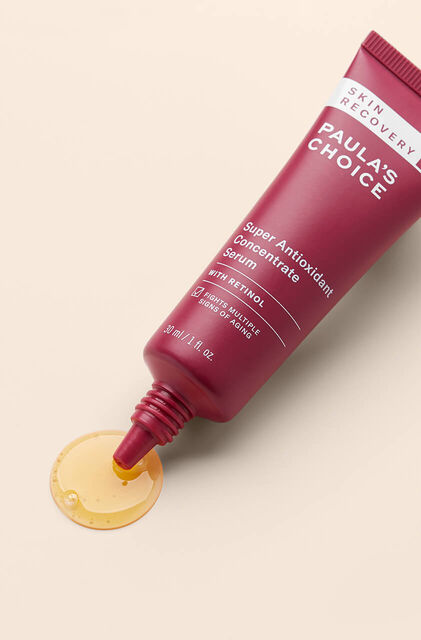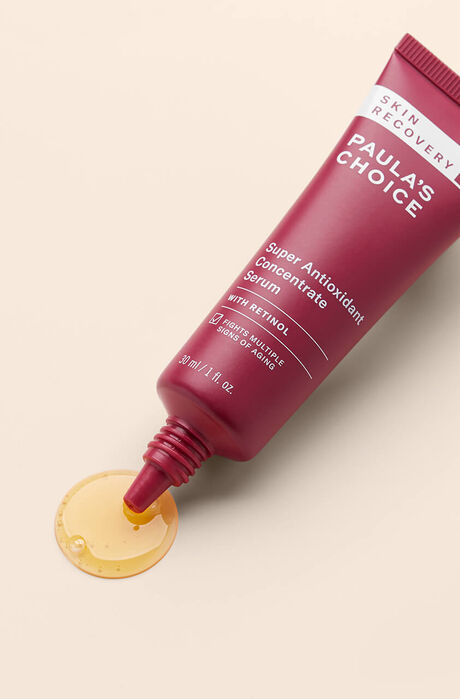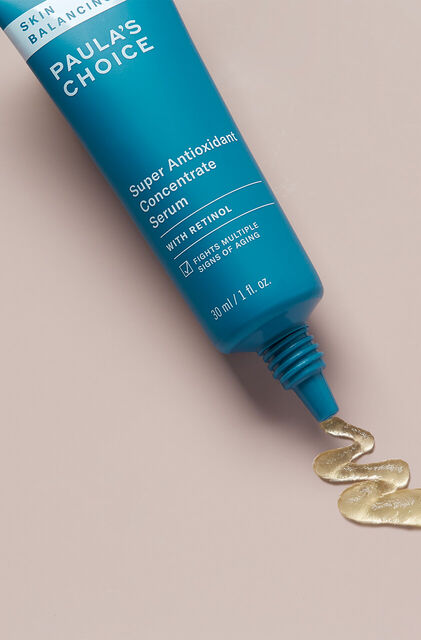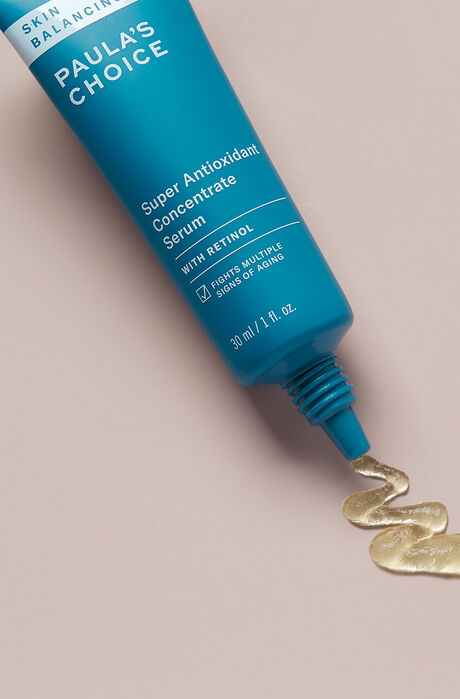 Combination skin, Oily skin
Customer Service
Need help with finding the right product for you skin? Our customer care team are skincare and product experts and can guide you to the best skin of your life.