Repleni­shing very dry skin
Are you in a constant battle with rough, irritated and flaky skin? Then opt for mild, effective, nourishing products, and take a good look at your skincare routine.
It is possible to make your skin softer and healthier than it is now, but first you need to understand why your skin gets so dry in the first place. It occurs when your skin is damaged to such a degree that its natural moisture-regulating properties no longer work (or don't work very well).
The skin's protective barrier: both cause and solution
The solution lies in repairing your skin's essential protective barrier. This surface layer protects the vulnerable, deeper layers against outside influences. Not cleansing properly, exposure to too much sun, use of alcohol-based products or conditions such as eczema sometimes lead to the skin's protective barrier being broken down. This explains why your skin is rough and flaky again a few minutes after applying a cream.
You can replenish very dry skin!
The battle against dry, irritated skin starts with a good skincare routine. Read a few tips here:
Do not use a cleanser containing irritating ingredients (such as sodium lauryl sulphate or sodium C14-16 olefin sulfonate). Fragrances (both natural and synthetic) can also worsen the condition of your skin or prevent it from healing. Our extremely mild Skin Recovery Softening Cream Cleanser is a good choice.
Don't scrub! However tempting a scrub may sound, if you have a very dry skin (or any skin type) avoid scrubs. They can further damage the skin's protective barrier that is already aggravated.
After cleansing, use a milky, moisture-regulating toner with anti-inflammatory, skin-identical ingredients, such as ceramide, glycerin and cholesterol. A toner can play an essential role in the recovery of your skin's protective barrier.
Increase the benefit you get from your toner by adding a few drops of fragrance-free facial oil. Our Resist Advanced Replenishing Toner and Moisture Renewal Oil Booster are mild enough for even the driest and most sensitive skin.
A simple cream is not enough. Choose an advanced, repairing day and night cream containing a mix of essential lipids, ceramides, non-oily butters and substances that combat skin irritation. Our Clinical Ultra-Rich Moisturizer is ideal for that.
Prevent your skin from drying out again
Does your skin feel like normal again? Then make sure it stays that way by following the skincare tips below:
Avoid long baths and showers and make sure the water is not too hot. Lengthy exposure to water can weaken the outer layers of the skin. Twenty minutes of bathing is enough to damage the skin's protective barrier.
Use a mild, soap-free and moisture-regulating body wash.
A day cream with a SPF of at least 30 is essential. Unprotected exposure to UV rays weakens the skin's immune system and reduces its ability to recover. You can apply additional sun protection over your ultra-rich moisturiser.
A well-formulated exfoliant with alpha hydroxy acid (AHA) or beta hydroxy acid (BHA) – rather than a scrub – is a mild way of regulating the removal of dead skin cells. This also increases the effectiveness of the repairing, moisture-regulating products you apply afterwards.
Consider installing a humidifier in your home (e.g. in your bedroom) to increase the air humidity.
It is not always clear which irritating ingredients a product contains, and a natural product is not automatically gentle on the skin. Make sure you double check the ingredients contained in a product.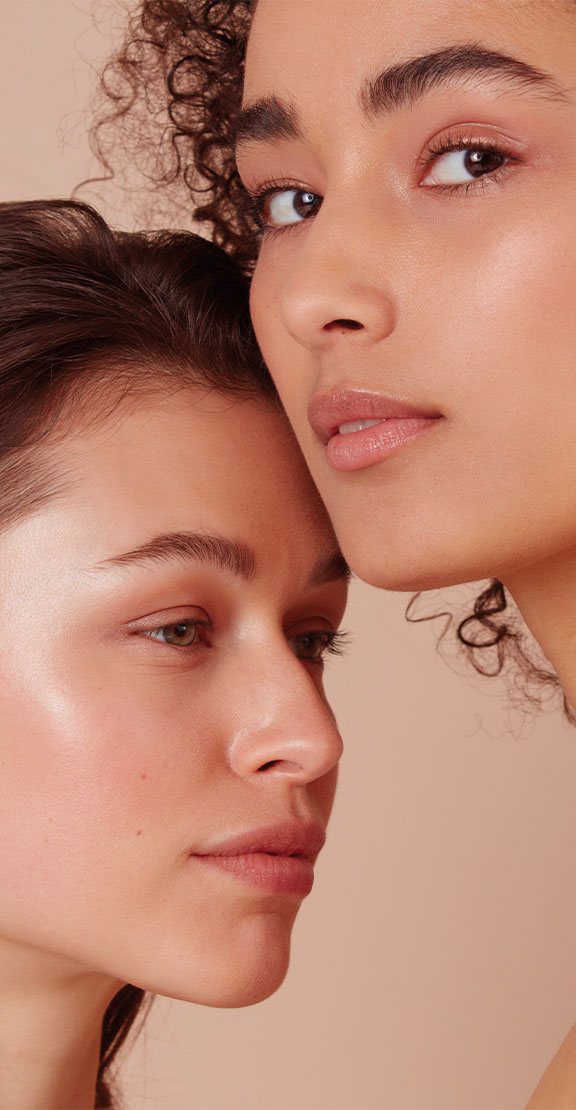 Do you want more skincare advice, tips and exclusive offers?
Sign up for our newsletter and become a Paula's Choice Member. Your benefits:
+ Welcome gift*
+ Exclusive deals*
+ Skincare advice
+ Birthday gift
* Only valid for new registrations. Valid on orders from £25.
Customer Service
Need help with finding the right product for you skin? Our customer care team are skincare and product experts and can guide you to the best skin of your life.