Omega Fatty Acids, Ceramides and Peptides: How Are they Different?
The truth is there isn't a single best ingredient for skincare. Research has clearly shown that skin needs an abundance of beneficial ingredients, including omega fatty acids, ceramides and peptides (along with many others), as skin is complicated and needs an array of skin-natural ingredients to look young and healthy.
We never want you to worry if you're getting enough of the best ingredients for your skin, which is why we only formulate products that contain a mix of brilliant ingredients. The next step is for you to determine which of these ingredients or mix of ingredients is right for you, but it's not as difficult as it might seem; in fact, it's a matter of preference and of experimentation to see which ones perform ideally for the results you want.
When it comes to our products containing omega fatty acids, ceramides, and peptides, the following is what you need to know to help you decide which ones are right for you. What you'll notice is that these ingredient groups have some similarities and some significant differences.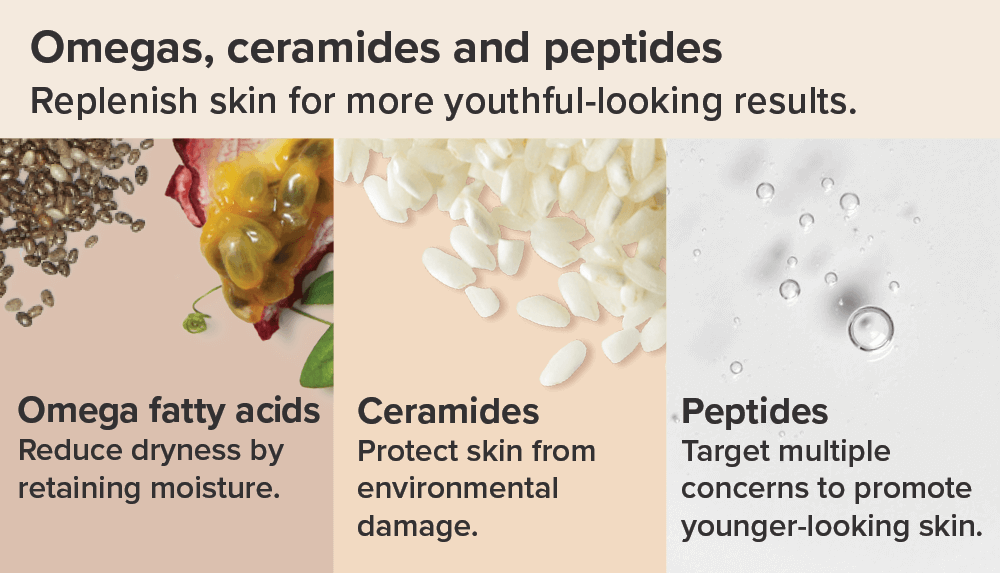 Omega Fatty Acids Are Superior for:
Increasing and maintaining hydration
Reinforcing and strengthening skin's surface
Reducing dryness
Reducing redness and signs of sensitivity
Improving the appearance of wrinkles
Protecting skin from signs of environmental damage
Omega Fatty Acids Differ from Ceramides and Peptides Because They:
Excel at calming skin, including environmentally damaged skin
Are excellent for retaining moisture; each omega works individually and as part of a team
Do not have a visible firming or skin tone – improving effect
Find out more about the essential role of fatty acids for skin.
Ceramides are Superior for:
Increasing and maintaining hydration
Reinforcing and strengthening skin's barrier
Protecting the skin from signs of environmental damage
Improving the appearance of wrinkles
Teaching skin to look firmer and feel more resilient
Ceramides Differ from Omega Fatty Acids and Peptides Because They:
Help skin learn how to restore and renew itself
Teach skin how to make more of its own ceramides
Are naturally present at optimum levels in young, healthy skin
Do not have a visible effect on skin tone or discolourations
Want to know more about ceramides? Learn what ceramides are and how they can benefit skin.
Peptides are Superior for:
Each individual peptide (and there are many) can educate skin to do something distinctive, like improve the appearance of skin tone, firm, diminish the appearance of wrinkles by encouraging layers of skin to act like younger skin, and maintaining a smooth, healthy-looking surface.
Peptides Differ from Omega Fatty Acids and Ceramides Because They:
Can be engineered to deliver benefits targeted at numerous concerns
Can train skin's surface to look younger in multiple ways
Restore proteins, the building blocks of skin
Aren't as hydrating as ceramides or omegas, but work beautifully with those ingredients
To discover more about this talked-about ingredient read all about what peptides are and what they can do for your skin.
Do You Need All of Them?
Whether or not you need all of these ingredients depends on your skincare needs and concerns, but certainly they are all great to use and can benefit all skin types.
For some skincare needs, if ceramides, peptides, and omegas are all found in one product that's great. But for advanced concerns, you will want products with concentrated amounts that can be layered with the other products you're using.
If you have dry, dehydrated skin or if your skin is sensitive or prone to redness, you will see the most benefit by using a mix of products that contain omega fatty acids, ceramides and peptides.
If your skin is combination to oily or breakout-prone, omegas are fine, but you'll likely derive greater benefit from ceramides to balance lipids and peptides because of their multi-faceted benefits – especially if your skin is oily with – multiple signs of ageing.
Speaking of signs of ageing, all three groups of ingredients will bring about noticeable improvements in your skin, from enhancing resilience to diminishing the look of lines, wrinkles and uneven texture, and you can begin using them at any age.
Experiment with various products that contain these ingredients, layering them all at once or using them on alternate days. We predict you'll find that each group's similarities and differences add up to exponentially better skin!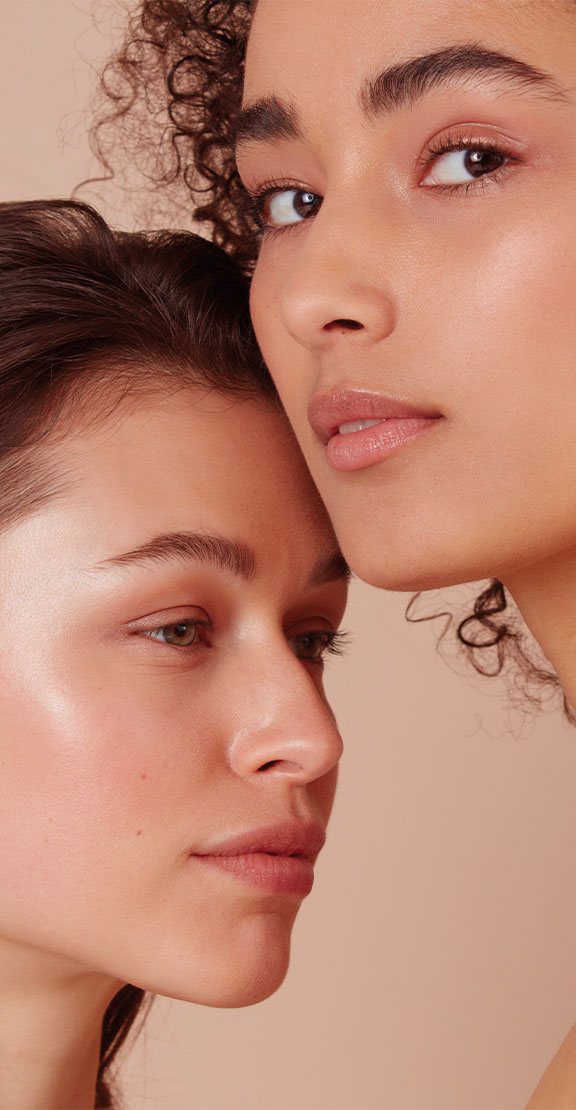 Do you want more skincare advice, tips and exclusive offers?
Sign up for our newsletter and become a Paula's Choice Member. Your benefits:
+ Welcome gift*
+ Exclusive deals*
+ Skincare advice
+ Birthday gift
* Only valid for new registrations. Valid on orders from £25.
Related products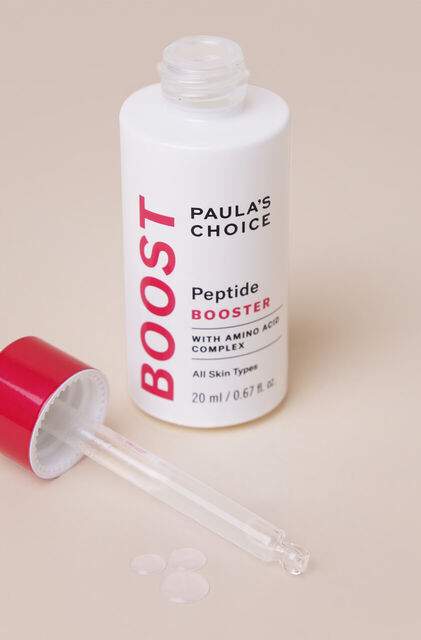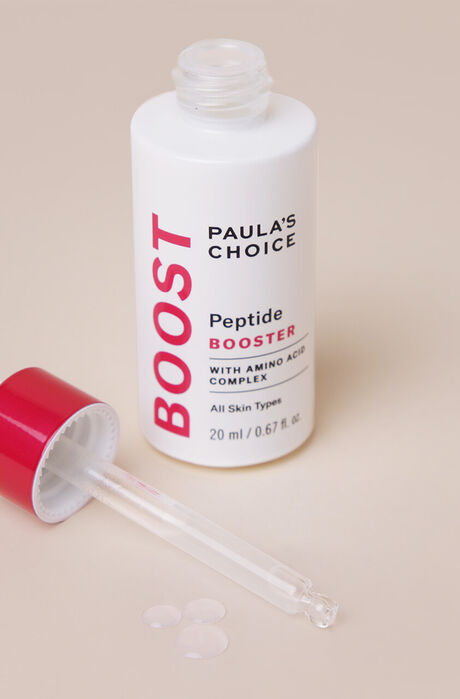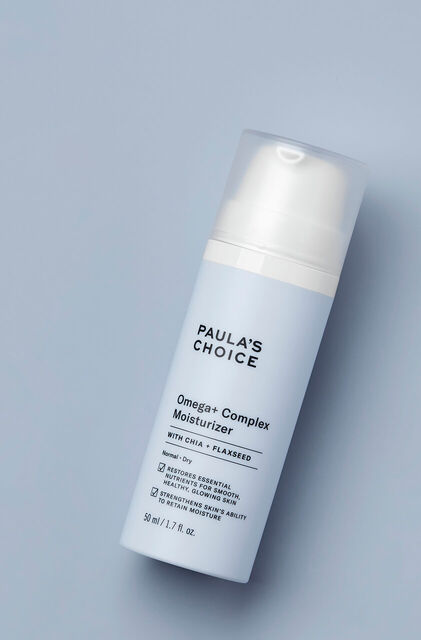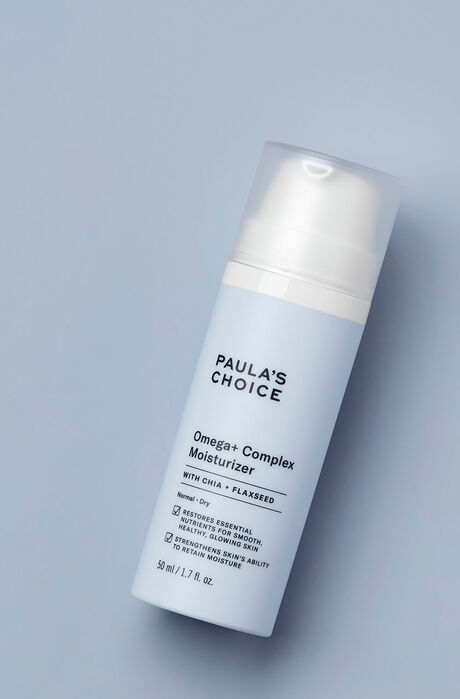 NEW
LOOK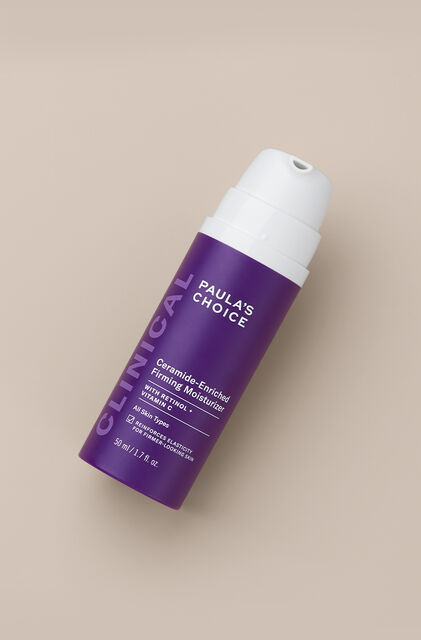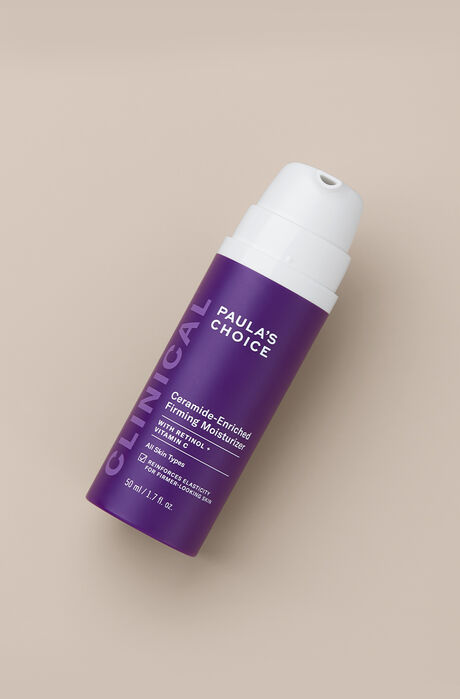 NEW
LOOK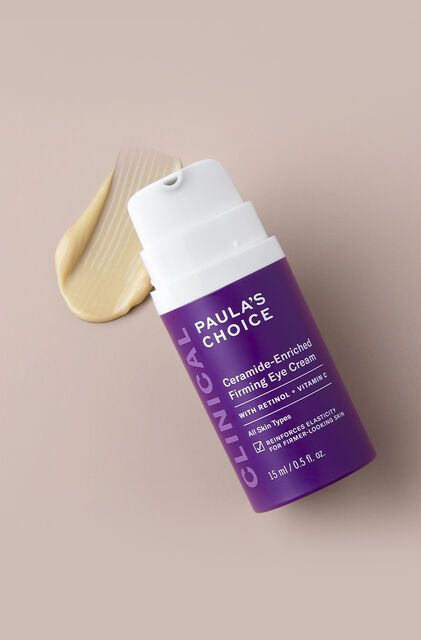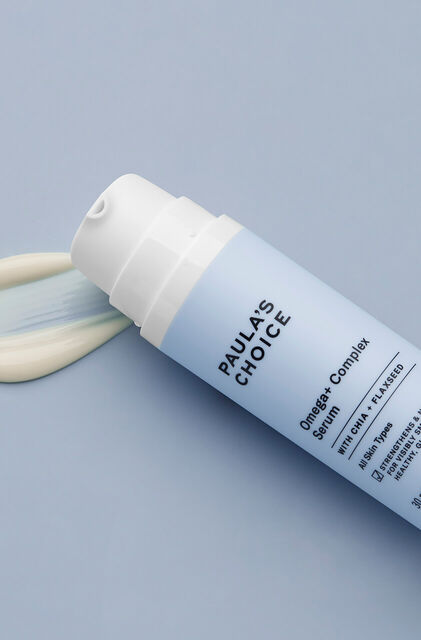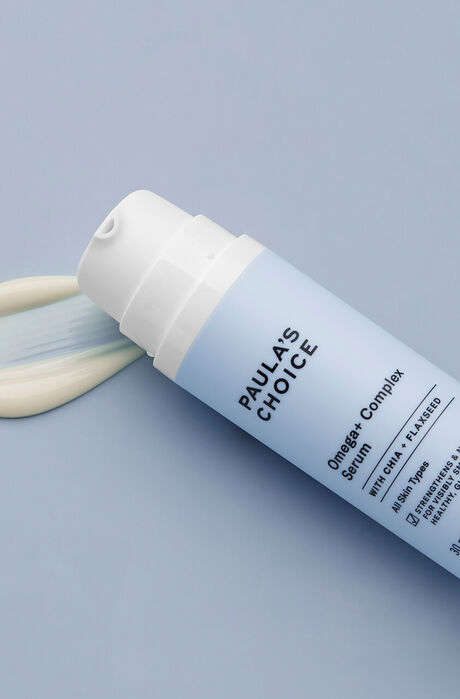 Reference for this information:
Scientific Reports, January 2020, ePublication
International Journal of Molecular Sciences, January 2020, ePublication
Clinical, Cosmetic, and Investigational Dermatology, October 2018, pages 491–497
Clinics in Dermatology, October 2017, ePublication and July-August 2010, pages 440–451
International Journal of Cosmetic Science, June 2017, pages 284–291
Journal of Cosmetic Dermatology, December 2016, pages 549–558
ChemMedChem, August 2016, pages 1850-1855
Bulletin of Experimental Biology and Medicine, May 2016, pages 175–178
https://lpi.oregonstate.edu/mic/health-disease/skin-health/essential-fatty-acids
Customer Service
Need help with finding the right product for you skin? Our customer care team are skincare and product experts and can guide you to the best skin of your life.