What are peptides and what do they do for your skin?
Peptides are one of the most talked-about ingredients in the field of anti-ageing skincare. When applied to your skin, they demonstrate remarkable benefits, revitalising your skin and making it more resilient and stronger. But peptides do not possess magical properties, as some brands claim. The fact is that there is no single ingredient that will address all the signs of skin ageing - and peptides are no exception. Peptides are a great asset to your skin, but it's best to be realistic in your expectations to avoid disappointment. Peptides have amazing benefits for skin but the results will never be the same as a cosmetic procedure.
What are peptides?
Peptides are short chains of amino acids that act as building blocks of proteins such as collagen, elastin and keratin. These proteins are the foundations of your skin and are responsible for its texture, strength and resilience. Without peptides, our skin is less intact which can lead to a loss of firmness, the appearance of wrinkles, a change in texture and less 'bounce'.
When applied topically to the skin, peptides act as little messengers, triggering skin cells to perform specific functions such as building collagen and elastin, encouraging skin to look and act younger.
Extensive scientific research has proven that peptides can support your skin on multiple levels, for example firming, soothing and hydrating the skin.
Peptides are not enough
While it's clear that peptides are special, as an isolated ingredient they are not enough. At Paula's Choice, we take a multi-ingredient 'cocktail approach' to skincare. This means the skincare products you invest in should also contain other effective ingredients such as antioxidants and skin-repairing ingredients.
If your goal is smoother, softer, more hydrated, firmer and younger-looking skin, you will need to use other ingredients in addition to peptides. Our Peptide Booster is a blend of 8 unique peptides, supported by amino acids and skin-replenishing ingredients.
A similar approach was taken with our Hyaluronic Acid + Peptide Lip Booster, where specialised peptides work with key plant extracts to target loss of firmness and volume on lips. Hyaluronic acid helps smooth lines as this peptide lip treatment interrupts factors which cause them to become thinner over time. It's a great example of peptides delivering highly targeted results alongside tried-and-true hydrators.
Furthermore, you shouldn't be tempted by the claim that there is one special peptide or peptide mix, because this simply does not exist. There are many remarkable peptides, and more and more are being discovered (or made in a laboratory). If you combine these with antioxidants, moisturising and skin-repairing ingredients in a skincare product, you can expect fantastic results against multiple signs of skin ageing.
Copper peptide: fad or worth it?
Copper peptide is one of the most raved-about skincare ingredients. The hype began due to the fact that the building blocks of your skin are formed by copper. So logic would dictate that you need copper peptide in your skincare products to repair your skin. It's true that copper peptide is a skin-restoring ingredient, but there are many other peptides with the same if not more impressive properties.
While the benefits of copper peptide are proven, in studies it is rarely compared with other peptides or other ingredients such as powerful antioxidants. With so many ingredients proven to benefit skin, it's important not to focus on a single ingredient. Interestingly, there is also research which shows that copper is potentially toxic. However, the research focuses mainly on the application of pure copper to the skin, and not as a peptide.
Conclusion
Peptides are an essential ingredient in the fight against ageing and should be part of your everyday arsenal - because the need for cells to behave as healthy young cells requires daily attention. But remember that using skincare products with a cocktail of beneficial ingredients (as well as daily sun protection) is the best thing you can do for the health and appearance of your skin.
Used sources:
Journal of Drugs in Dermatology, April 2016, supplement, pages 63-71
Bulletin of Experimental Biology and Medicine, May 2016, edition 1, pages 175-178
ChemMedChem, August 2016, edition 16, pages 1850-1855
Clinical Chemistry and Laboratory Medicine, April 2013, pages 1-8
Biological Trace Element Research, August 2013, edition 2, pages 268-274
Dermato Endocrinology, July 2012, edition 3, pages 308-319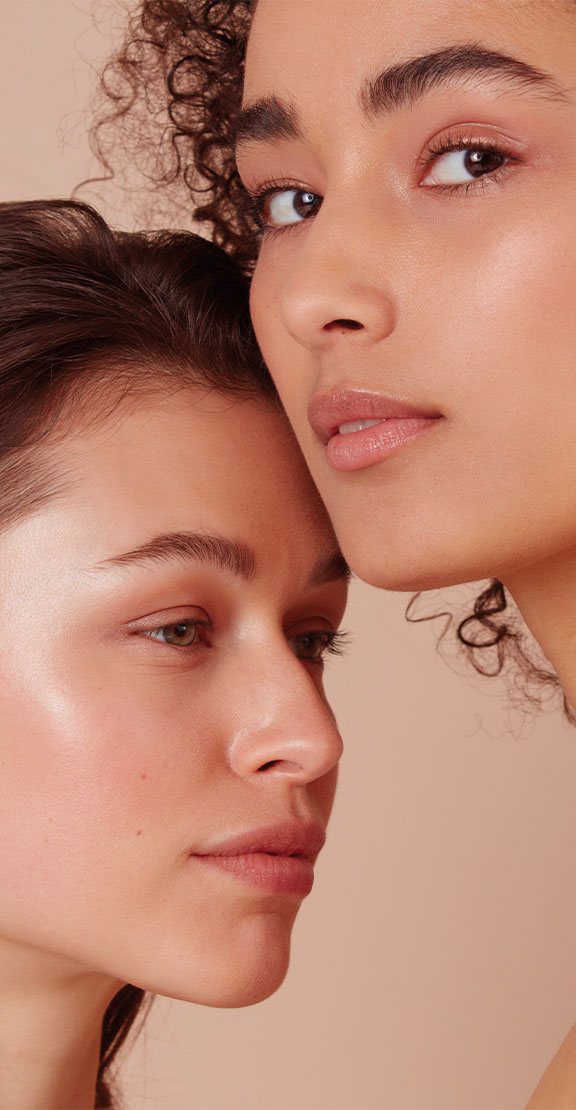 Do you want more skincare advice, tips and exclusive offers?
Sign up for our newsletter and become a Paula's Choice Member. Your benefits:
+ Welcome gift*
+ Exclusive deals*
+ Skincare advice
+ Birthday gift
* Only valid for new registrations. Valid on orders from £25.
Customer Service
Need help with finding the right product for you skin? Our customer care team are skincare and product experts and can guide you to the best skin of your life.