Everything you need to know about night creams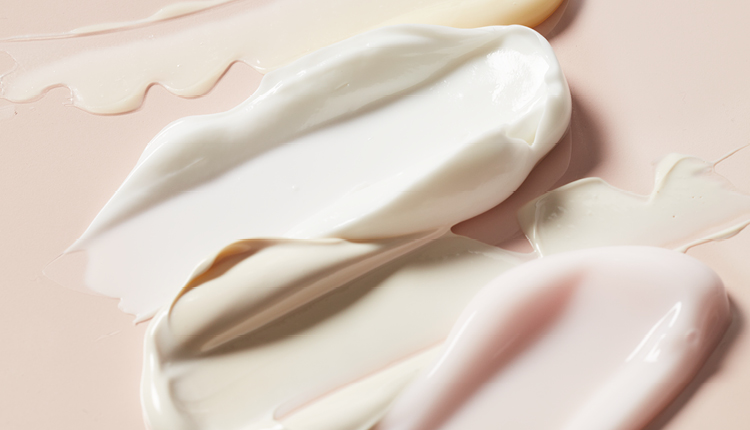 Moisturising is an important step in any skincare routine. Any cream that does not contain an SPF is a night cream. Most people use a cream to moisturise but serums, lotions and lightweight gels can also hydrate your skin depending on your skin type. A good night cream will be full of ingredients that work to restore your skin's natural barrier, keeping it healthy and radiant, especially in winter, when your skin has a lot to endure from harsher weather conditions.
Beauty sleep for dry skin
Skin's surface layers consist of 10% to 30% of water. Maintaining this is extremely important and a big challenge for people with dry skin. When your skin's moisture level is in order, your skin stays supple, flexible and better in retaining skin-like substances that protect it against external influences. The most important thing is to keep the skin's barrier intact so that moisture is better retained. Help your dry skin by using a rich cream in the evening that is packed with antioxidants and skin-healing ingredients. Use a cream as the last step in your evening routine, after cleansing, toning, exfoliating and applying a serum or booster. If desired, follow with a separate product for the eye area.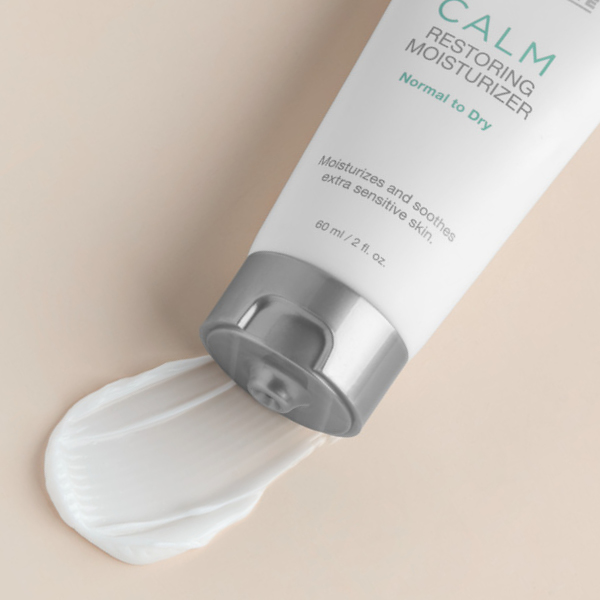 Calm Restoring Moisturiser
This nourishing night cream leaves dry, sensitive skin hydrated, smooth and radiant. Soothing ingredients and antioxidants work to calm redness and irritation while strengthening the skin's barrier.
Resist Anti-Aging Barrier Repair Moisturiser
This anti-ageing blend contains antioxidants and effective concentrations of ingredients such as retinol and squalane, both proven to strengthen the barrier and promote younger-looking skin. The hydrating, creamy formula provides long-lasting moisture for softer, smoother more radiant skin.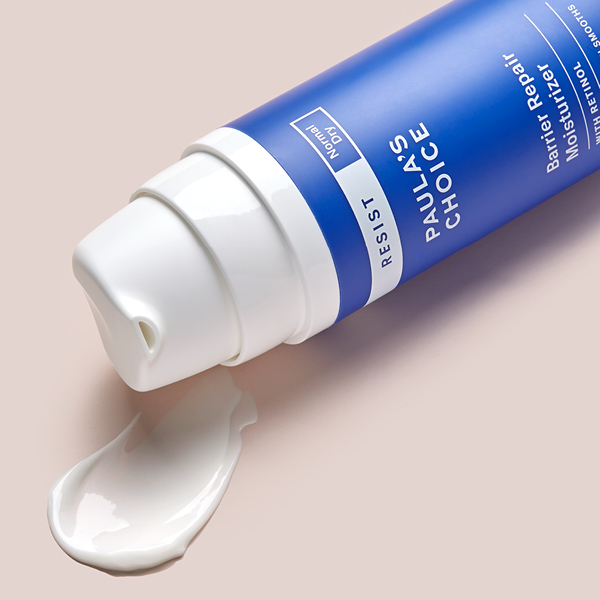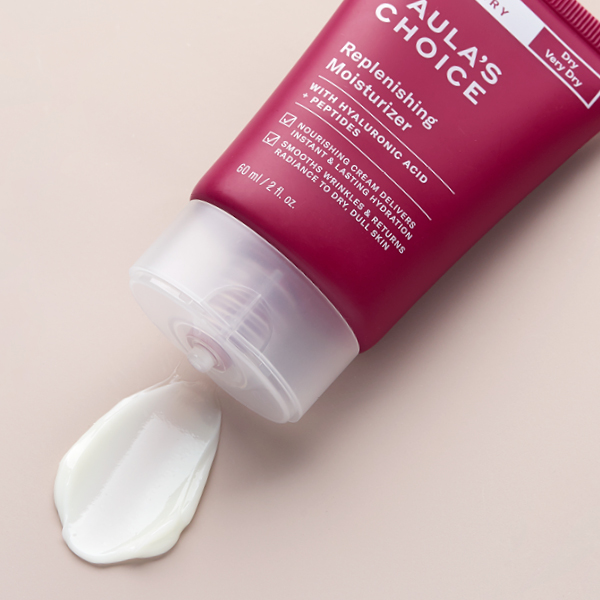 Skin Recovery Moisturiser
This rich, creamy night cream contains ultra-hydrating plant oils and skin-identical ingredients that repair and nourish very dry skin. Antioxidants and peptides strengthen the skin's barrier and soothe skin.
Omega+ Complex Moisturiser
Nourish normal to dry skin with the replenishing power of omega fatty acids. This unique formula contains omegas 3, 6 and 9 to soothe skin while repairing and strengthening the skin's barrier. The inclusion of ceramides enhances the skin's ability to hold on to vital moisture so it looks plump and radiant.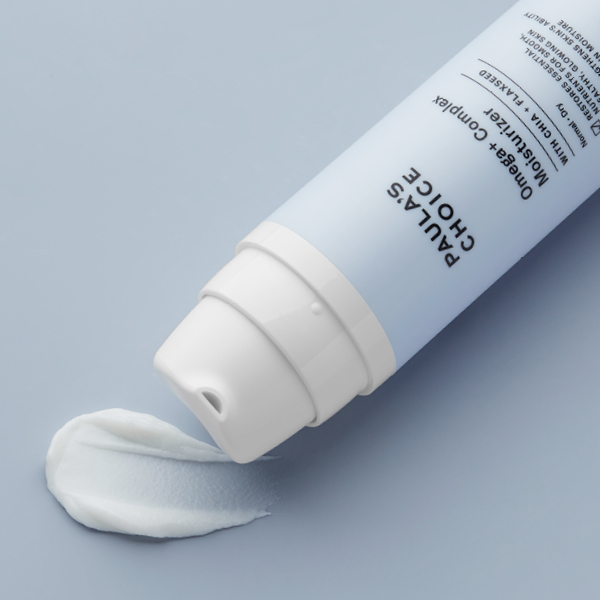 Beauty sleep for normal skin
If your skin is neither dry, oily or oily to combination, then lucky you, you have normal skin! Even normal skin needs a night cream that will keep the skin's barrier firm and healthy so that you keep your skin younger looking for as long as possible.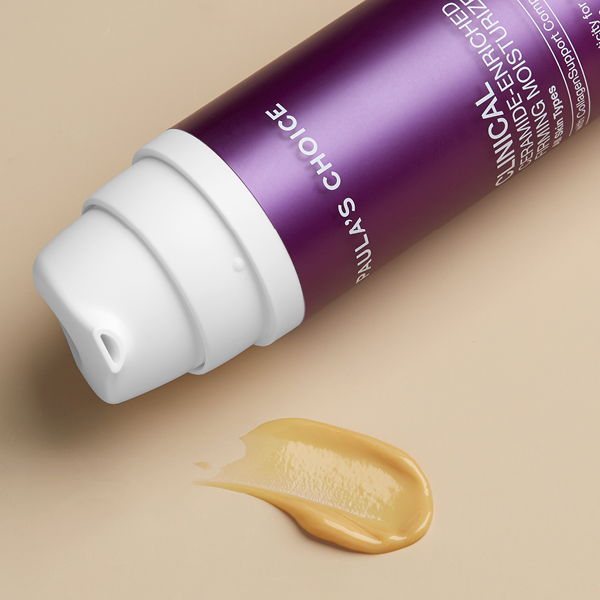 Clinical Ceramide-Enriched Night Cream
Our most advanced anti-ageing night cream has a unique CollagenSupport Complex consisting of 5 ceramides to reduce fine lines and wrinkles; retinol to improve firmness and vitamin C to restore radiance. These ingredients are vital in restoring the skin's natural barrier, for healthier, younger-looking skin.
Defense Moisturiser
This lightweight, anti-pollution night cream contains 8 superfood extracts, including flax seed and wild cherry, which strengthen and protect the skin's barrier while you sleep. What makes it unique is its ability to neutralise the effects of blue light and other forms of pollution for a soft, radiant and revitalised complexion.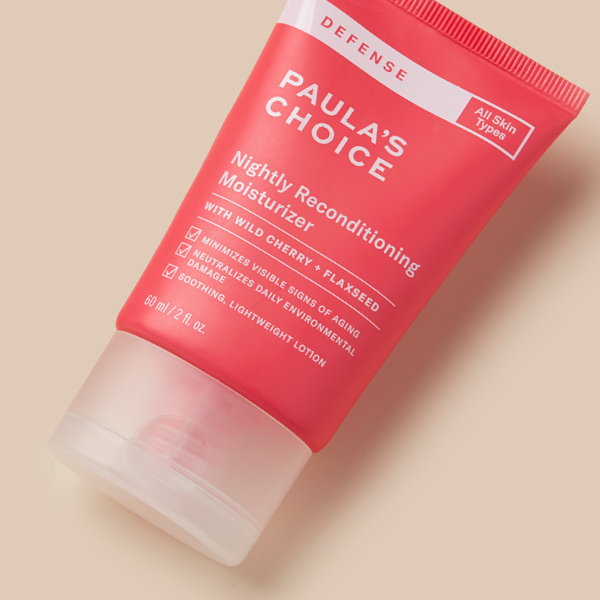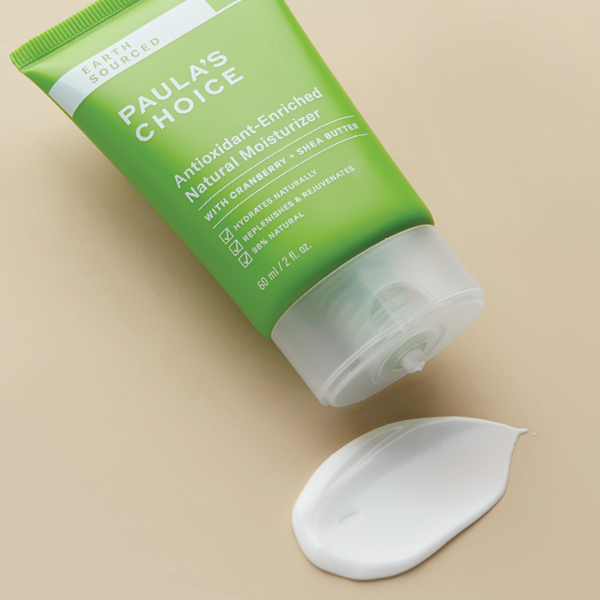 Earth Sourced Moisturiser
If you prefer mostly natural ingredients in your skincare then our Earth Sourced Moisturiser is for you. Gentle plant extracts, antioxidants and skin replenishing ingredients hydrate for soft, healthy and radiant skin.
Water-Infusing Electrolyte Moisturiser
Give your skin a burst of hydration with our mineral-rich Water-Infusing Electrolyte Moisturiser. Perfect for all skin types, including oily or acne-prone skin, that look dull and feel dehydrated, the weightless formula is packed with minerals (electrolytes) to boost hydration levels and maintain the natural moisture balance on the surface and in the deeper layers of skin.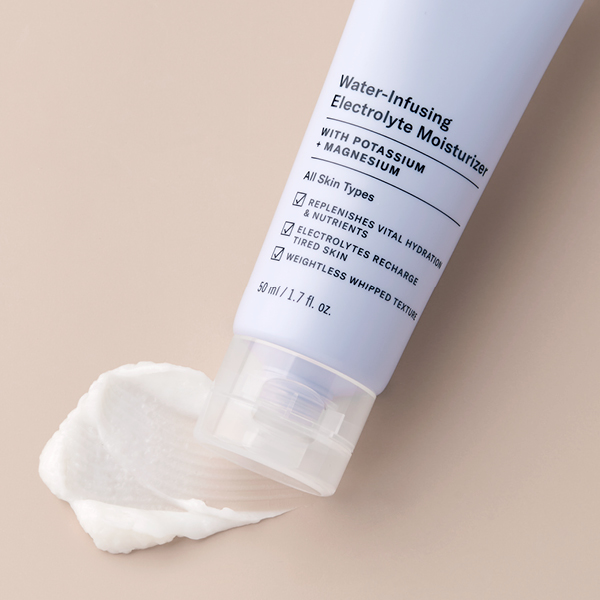 Beauty sleep for oily skin
A normal, balanced flow of sebum through the pores prevents dryness and keeps skin supple. If you have oily skin, too much sebum is being produced. Pores become larger because they are stretched too much and the excess sebum can mix with a buildup of dead skin cells and cellular debris, leading to blackheads and whiteheads (clogged pores). A lot of people with oily to combination skin are afraid of using night-time moisturisers because they are usually too rich and make oily skin worse. Nevertheless, oily to combination skin also needs hydration. In fact, oily skin can also be dehydrated at the same time. Opt for lightweight, oil-free moisturisers which are more suited to oily skin types to keep your skin's barrier healthy and hydrated.
Clear Oil-Free Night Moisturiser
This lightweight night cream for acne-prone skin offers hydration without clogging pores or making oily skin feel greasy. Niacinamide soothes flaky skin and minimises pores, while ceramides strengthen the skin's barrier. Skin is left feeling soft, hydrated and shine-free.
Resist Anti-Aging Clear Skin Moisturiser
This unique gel-lotion is packed with powerful antioxidants and cell-communicating ingredients to help smooth wrinkles, repair sun damage, fade brown spots and reduce breakouts. Moisture balance is restored without making skin feel greasy.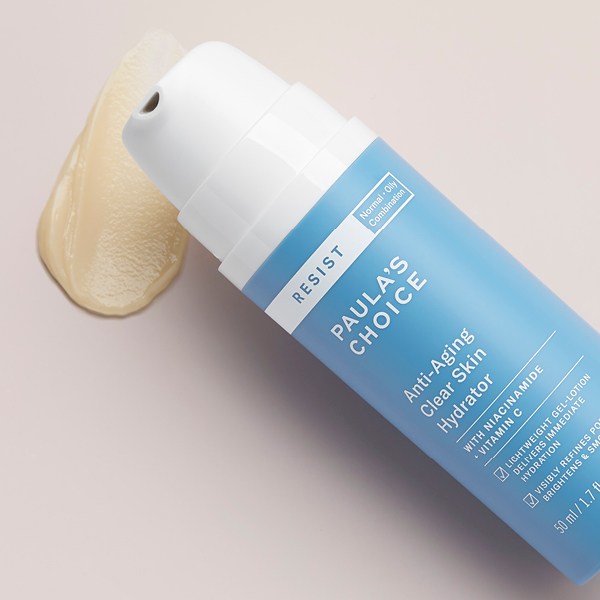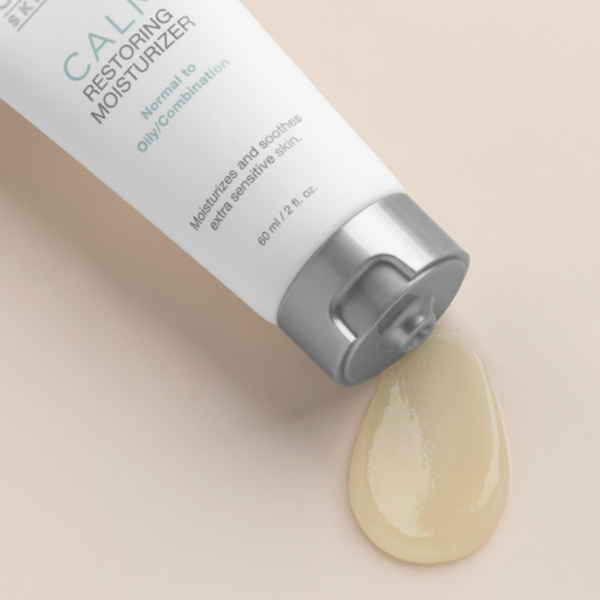 Calm Lightweight Restoring Moisturiser
This lightweight night cream gives oily, sensitive skin the necessary hydration without leaving skin feeling greasy. Soothing ingredients and antioxidants work to calm redness and irritation while strengthening the skin's barrier.
Skin Balancing Moisturiser
A silky-smooth gel moisturiser to hydrate oily skin and leave it feeling smooth, refreshed and balanced. The addition of niacinamide minimises the appearance of enlarged pores and antioxidants protect from environmental stressors.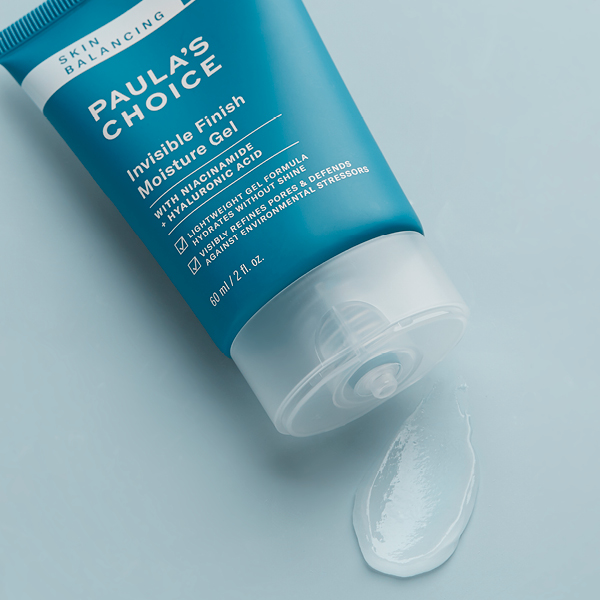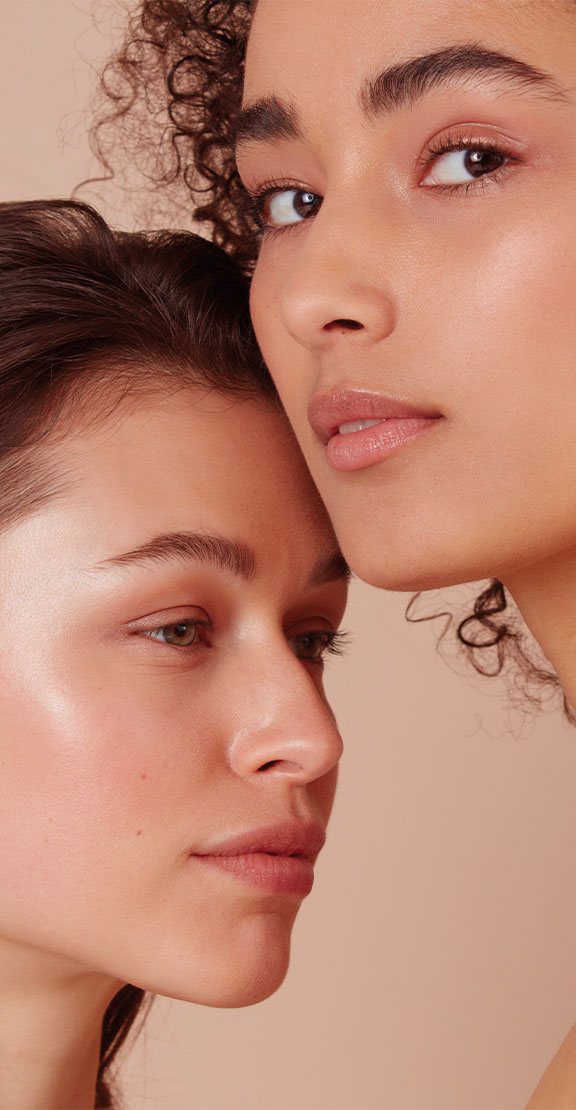 Do you want more skincare advice, tips and exclusive offers?
Sign up for our newsletter and become a Paula's Choice Member. Your benefits:
+ Welcome gift*
+ Exclusive deals*
+ Skincare advice
+ Birthday gift
* Only valid for new registrations. Valid on orders from £25.
Customer Service
Need help with finding the right product for you skin? Our customer care team are skincare and product experts and can guide you to the best skin of your life.