Shed Some Light On Dark Circles
Hundreds of eye creams are being sold, all making claims they get rid of dark circles among other problems around the eye area, and yet we have never received feedback from anyone saying their dark circles went away from the products they were using. Even the cosmetics companies don't believe their own claims about the eye creams they sell or they wouldn't launch new ones year after year after year. If the last ones worked as claimed, what are the new ones for?
What Causes Dark Circles?
Dark circles are caused by several factors, and each one needs to be dealt with differently. Unfortunately, there aren't any skin-care products in the world that can tackle all or even most of the causes of dark circles. That's why product after product you've used to eliminate dark circles hasn't made much, if any, difference.
After exhaustive research and discussions with medical experts, the Paula's Choice Research Team knows that whilst there are definitely things you can do to improve dark circles, your solution won't be found in a specialty product labeled with miraculous claims or a miracle ingredient. Below, you'll find a hype-free guide to the causes and treatments for this common cosmetic problem. Numerous factors can cause or worsen dark circles, including:
Sun damage
Veins and capillaries that show through thin skin
Irritation
Allergies
Genetic trait for having darker colour around or under the eye area
Natural shadows resulting from having deep-set eyes or sagging skin
Buildup of dry, damaged skin cells around the eyes, causing light to reflect poorly
How Do I Reduce Dark Circles?
Although the solutions below are worth exploring, keep in mind that for some people, getting rid of dark circles entirely just isn't possible. That's where a great concealer and highlighter come into play, not to mention the incremental improvements you'll notice from taking good care of your skin.
Use a lightweight moisturiser with sunscreen (SPF 30 or greater) under the eye area every day. If you don't wear sunscreen you can't defend against wrinkles or the overproduction of melanin that can make dark circles worse. This is a hugely important step that shouldn't be ignored!
Use a sunscreen around the eye with only zinc oxide and/or titanium dioxide as the active ingredients. For some, sunscreen ingredients other than zinc oxide and titanium dioxide can cause irritation around the eye and that can make dark circles worse.
Always wear sunglasses outdoors. Sun damage increases melanin production (the brown colouring cells in skin) and that will absolutely make dark circles worse. Sunglasses rated with UV400 and using a well-formulated sunscreen is the perfect combination to prevent dark circles, wrinkles, and sagging! This applies even to those with dark eyes not normally sensitive to bright, sunny days.
Consider using an antihistamine. If you have allergies they can be a major cause of dark circles and puffy eyes. Talk to your doctor about over-the-counter and prescription options.
Use a more emollient moisturiser at night. During the day, an extremely emollient moisturiser around the eye can make foundation and concealer slip into lines, making the under-eye area look older.
Consider twice-daily use of a brightening treatment. A well-formulated skin brightener, like the Radiance Renewal Mask, can help lighten dark circles as it also brightens the shadowed undereye area. Those that contain both niacinamide and vitamin C are worth trying.
Use an eye cream formulated for your skin type. Whether you have dry skin, oily skin or a combination of the two, if you do decide to use an eye cream choose one that is suited to your skin type. Dry and dehydrated skin around the eyes can make circles underneath the eyes look more obvious. Choose a hydrating and nourishing eye cream to help improve water retention and soften the appearance of dark circles. Eye creams which contain anti-ageing and brightening ingredients can help to fight fine lines and wrinkles around the eyes, whilst brightening antioxidants give the eye area a radiant look.
Find a great concealer. A concealer with a matte finish (rather than one that's too creamy or greasy) is best because they tend to last longer and don't crease. The colour of the concealer must be light enough to cover the dark circles convincingly, but not so light that it gives the appearance of a white mask around the eyes. After concealer, you can dab on a sheer layer of liquid highlighter to help reflect light away from naturally shadowed areas.
Keep your expectations reasonable. Traditional skin-lightening products do not have any effect on dark circles unless they are caused by sun damage. If sun damage is the culprit, you can consider a well-formulated vitamin C product or a prescription skin-lightening product from your doctor.
Medical options. You can talk to a cosmetic dermatologist about options, such as dermal injections (such as Radiesse), lasers, light treatments, radiofrequency treatments, and chemical peels for lightening dark circles and reducing wrinkles. A dermatologist experienced with the various skin treatment lasers will be able to tell you which one is best for dark circles and your skin colour. The Q-switched ruby laser is the most common choice for treating dark circles.
(Additional sources: Dermatologic Surgery, August 2009, pages 1163–1171; Journal of Cosmetic Dermatology, September 2007, pages 211–215; Aesthetic Surgery Journal, November–December 2005, pages 618–624; Journal of Cosmetic Dermatology, April 2004, pages 73–75; Dermatologic Surgery, June 1998, pages 615–616.)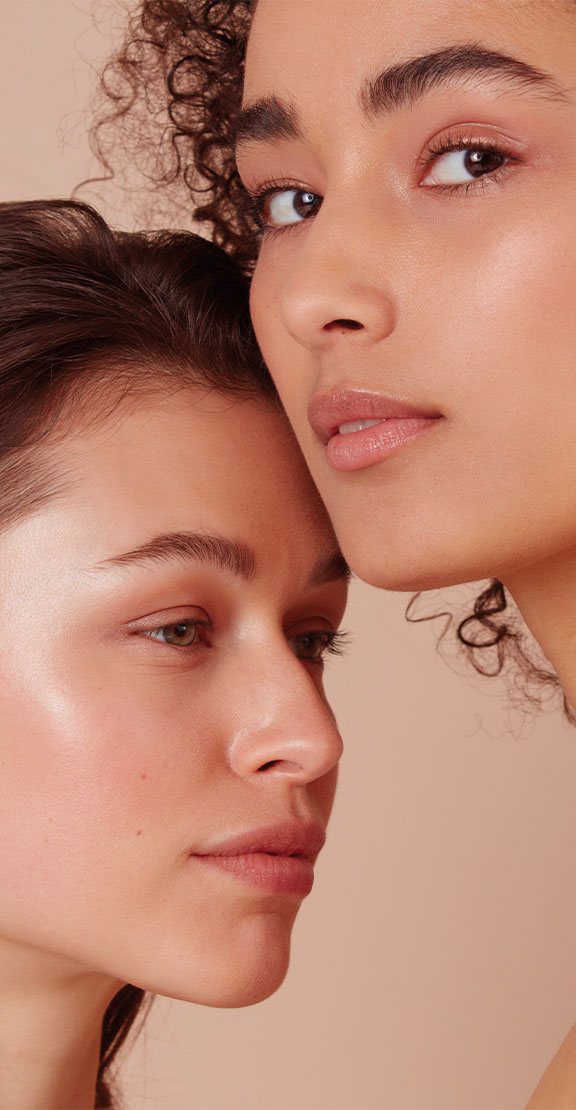 Do you want more skincare advice, tips and exclusive offers?
Sign up for our newsletter and become a Paula's Choice Member. Your benefits:
+ Welcome gift*
+ Exclusive deals*
+ Skincare advice
+ Birthday gift
* Only valid for new registrations. Valid on orders from £25.
Customer Service
Need help with finding the right product for you skin? Our customer care team are skincare and product experts and can guide you to the best skin of your life.