How to deal with pigmentation marks on the body
An unwanted sign of ageing is noticeable colour changes to the skin. We often focus on signs of sun damage in our face. However, we should also pay attention to damage the sun can cause to the skin of the rest of our body too. Here's what you need to know if you start to notice pigmentation marks on your body.
White spots on the skin
White patches on the skin often appear on the arms and legs, in areas exposed to the sun. While brown spots are caused by an excess of pigment, white spots are formed when pigment is destroyed by years of exposure to the sun. Instead of making more melanin, certain areas of the skin stop making melanin altogether. Due to the disappearance of the pigment, white spots appear on the skin. Nobody knows exactly why white spots appear in some places and brown in other places.
Although white spots can look worrying, they are harmless. Unfortunately, you cannot do anything to make them disappear because there is no way to regain pigment that has been destroyed. What you can do, is prevent yourself from further sun damage and more white spots. You can do this by consistently wearing a sunscreen rated at least SPF 30 or higher every day. In addition, you can take other precautions, such as wearing UV-resistant clothing and most importantly, never sunbathing.
You can try to camouflage white spots by using a self- tanner. Use a cotton swab or make-up brush to apply a small amount of self-tanner to the white spot. Wait a few hours and see what the colour looks like. Repeat this overtime to maintain the colour you want to achieve.
Brown spots on the skin
Unlike white spots, you can do something about brown spots on the skin. Using products containing skin brightening ingredients such as vitamin C, niacinamide and azelaic acid will make your skin look more radiant and cause pigmentation marks to become less visible over-time. Products with these ingredients can be used separately, but also at the same time.
Pigmentation marks are often accompanied with other signs of ageing, such as dull, ashy-looking skin. You can significantly improve the tone and structure of your skin with an AHA exfoliant or, if you suffer from breakouts, a BHA exfoliant. Daily exfoliation with a gentle AHA/BHA exfoliant is the fastest way to smooth, radiant skin.
How you get rid of signs of sun damage
In addition to the above, always protect your skin against UV damage by wearing sunscreen rated SPF 30 or more, all year round, rain or shine. This is essential for healthy skin and prevents the formation of new pigmentation marks.
Skincare products can make your skin look more radiant and reduce the appearance of dark spots and discolourations. Look out for products containing ingredients such as vitamin C, niacinamide and azelaic acid. Products with these ingredients can be used on their own or layered in the same routine.
It is important to know that pigmentation marks can be stubborn and may take a while to fade. Using products containing skin brightening ingredients will certainly help but if you are not happy with the results, laser treatments go a step further by targeting the source of the brown spots that are deeper in the skin.
How to deal with discolouration on your face
Consistent use of a discolouration-correcting skincare product, such as one containing bakuchiol and niacinamide will help to fade dark spots and patches of discolouration on your face. For daytime, it is important to always wear a sunscreen rated SPF 30 or above to help prevent new discolourations from forming.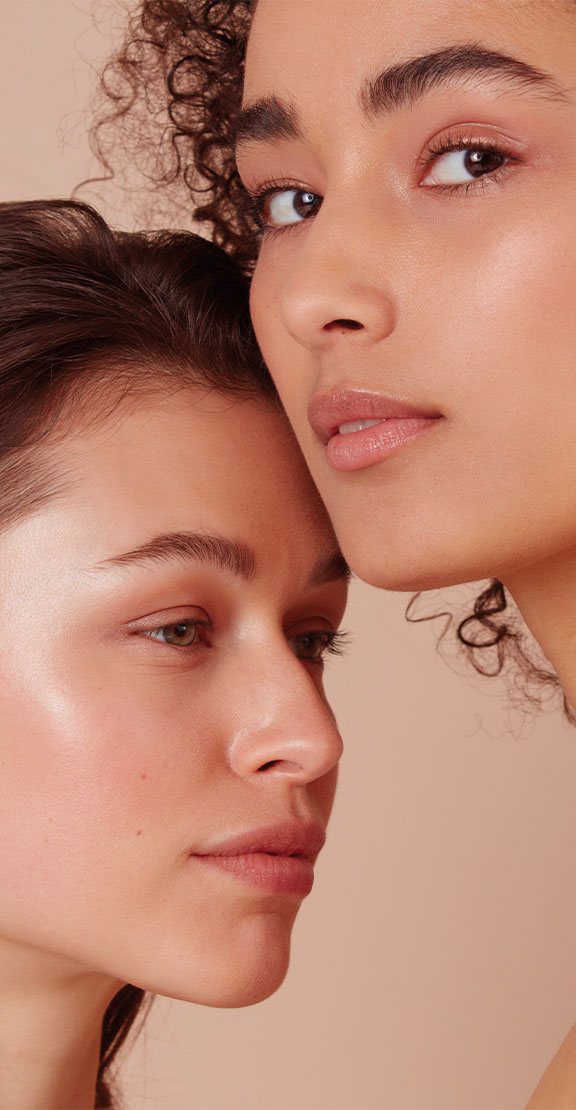 Do you want more skincare advice, tips and exclusive offers?
Sign up for our newsletter and become a Paula's Choice Member. Your benefits:
+ Welcome gift*
+ Exclusive deals*
+ Skincare advice
+ Birthday gift
* Only valid for new registrations. Valid on orders from £25.
Customer Service
Need help with finding the right product for you skin? Our customer care team are skincare and product experts and can guide you to the best skin of your life.