Everything you need to know about azelaic acid
It's a mystery why there is so little focus on some ingredients in skincare when research has proven that they are worth the attention. Azelaic acid is such an ingredient. Studies have proven that azelaic acid can make a big difference when it comes to preventing and reducing breakouts. It helps to visibly fade red marks and discolourations after breakouts and helps to achieve a smoother, more even complexion. Azelaic acid is suitable for all skin types and can help to reduce skin sensitivity. In short, azelaic acid is an ingredient you should want to know more about!
What is azelaic acid?
Chemically, azelaic acid is a dicarboxylic acid. (Don't worry, this is a good kind of acid.)
Azelaic acid is obtained from grains such as barley, wheat and rye. When used in skincare products, it is typically lab-engineered for maximum stability and effectiveness.
What does azelaic acid do?
On the skin it has the same effect as a mild, leave-on exfoliant. It helps to unclog pores and refine the skin's surface. Azelaic acid is also a potent antioxidant and reduces the factors in the skin that cause sensitivity and bumps.
Most research has been carried out on products that are only available on prescription, with a concentration between 15% and 20%, but even in lower concentrations, azelaic acid can make a big difference.
Azelaic acid benefits
Products with a concentration of azelaic acid of 10% or less are not easy to find, because very few brands have discovered the great benefits of this ingredient. In addition, it's not the easiest ingredient to formulate. When a product with azelaic acid is not properly formulated, the texture can become grainy, which may cause skin problems.
If you are in doubt whether you need a cosmetic product with azelaic acid or a prescription product, know that products with 10% azelaic acid can make a big difference when it comes to visible improvements in skin structure and skin tone.
For some stubborn skin concerns, it is advisable to use a prescription product with a higher concentration of azelaic acid. You can consult a dermatologist or skin therapist to see which product is most suitable for you and how to include it in your skincare routine.
Once you have decided what kind of azelaic product is best for you, here are some of the benefits you can expect to see from this ingredient.
Azelaic acid can diminish the appearance of blemishes such as post-breakout marks and other discolourations.
It helps refine skin's surface to reveal a more even skin tone.
This ingredient also has skin-soothing benefits and can even reduce sensitivity that leads to redness.
Azelaic acid skincare: the science behind it
Researchers have a theory about how azelaic acid works. It is suspected that azelaic acid interrupts the progression of emerging skin concerns in the upper layers. Without this inhibiting benefit, they can progress to skin concerns such as pigmentation spots, redness, scars, a dull complexion and increased sensitivity. Azelaic acid 'tells' the cells in the upper skin layers how to behave, which results in a smoother and visibly healthier skin, regardless of your age, skin type or skin concerns.
Continuous research on azelaic acid led to the development of our 10% Azelaic Acid Booster. The azelaic acid in this product tackles a wide range of skin concerns. It contains 0.5% salicylic acid that penetrates into the pores as well as a combination of plant extracts that soothe and brighten skin and skin restoring adenosine to reduce signs of ageing.
How to use azelaic acid
You can easily add the 10% Azelaic Acid Booster to your skincare routine. Apply it all over your face or just to the affected areas once or twice a day after cleansing, toning and exfoliating. You can apply it directly to the skin, but also mix it with your favourite serum or night cream. Always use a moisturiser with SPF 30 or higher during the day.
This treatment has the texture of a cream-gel. This makes it suitable for all skin types and can be used in combination with all our other products, including our AHA and BHA exfoliants. You may wonder how these products relate to each other...
How does azelaic acid relate to alpha-hydroxy acid (AHA) and beta-hydroxy acid (BHA)?
These three ingredients have similarities, but also a few interesting differences. Although azelaic acid, if properly formulated, has an exfoliating effect (just like AHAs and BHA, the pH value is important), it does not exfoliate in the same way and not as effectively as glycolic acid and lactic acid (AHAs) or salicylic acid (BHAs).
In contrast, azelaic acid has an added value to AHAs and BHA when it comes to improving uneven skin tone and other skin concerns.
There is no reason not to use an AHA or BHA exfoliant in addition to a product with azelaic acid. In fact, it can be the perfect combination for tackling different skin concerns, ranging from bumps to uneven skin tone and minimising the signs of ageing.

References for this information:

Journal of Cosmetic Dermatology, March 2017, pages 35–42
The Journal of Clinical and Aesthetic Dermatology March 2017, pages 37–40
Advanced Biomedical Research, February 2017, ePublication
Biomedicine & Pharmacotherapy, October 2016, pages 771–775
Journal of Cosmetic Dermatology, September 2016, issue 3, pages 269–282
Skin Therapy Letter, January 2016, issue 1, pages 1–7
Journal of Drugs in Dermatology, September 2015, pages 964-968"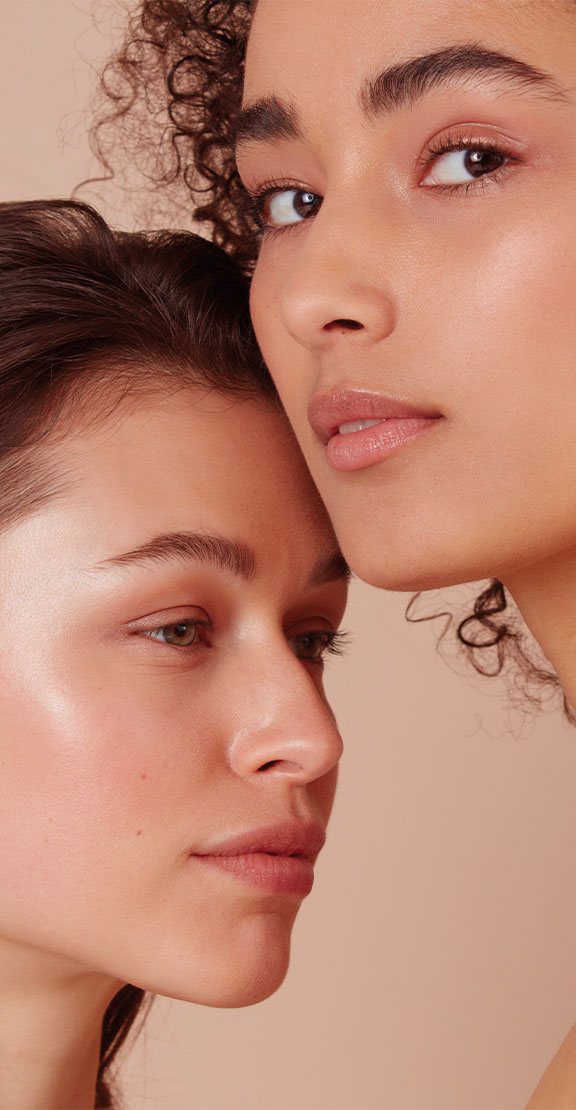 Do you want more skincare advice, tips and exclusive offers?
Sign up for our newsletter and become a Paula's Choice Member. Your benefits:
+ Welcome gift*
+ Exclusive deals*
+ Skincare advice
+ Birthday gift
Customer Service
Need help with finding the right product for you skin? Our customer care team are skincare and product experts and can guide you to the best skin of your life.