How lips change as we age & the best anti-ageing lip products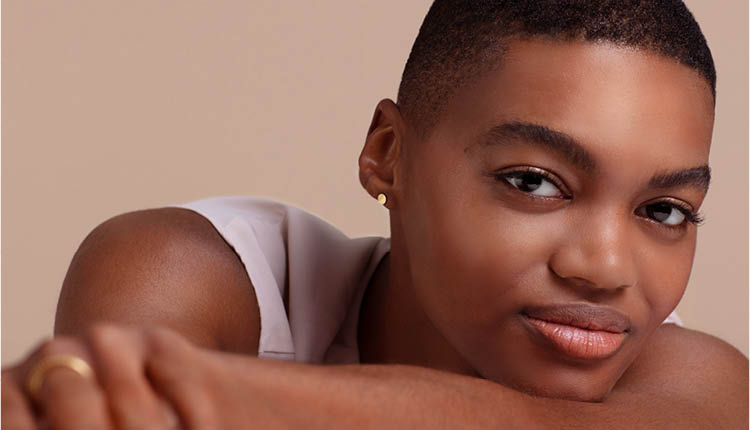 When it comes to where people focus their anti-ageing skincare efforts, lips tend to be overlooked. Ironically, studies show lips are one of the first and most prominent areas that show signs of ageing starting with gradual loss of volume and increased lines that accumulate as time goes on (1).
We'll delve into how and why lips age, plus which lip care products make the biggest impact in preserving their youthfulness and helping (to the extent possible) restore what's been lost.
What causes lip thinning, lines and loss of colour?
As we age, the supporting collagen, fat pads, and muscles in and around the lip area steadily diminish, resulting in thinner lips that are more visibly lined (2).
Simultaneously, the redistribution of soft tissue can result in a flatter lip look (3).
Bone loss may also contribute to a more caved in appearance of the mouth/lip area (4).
Blood vessels decrease in the lip vermillion (the border between your lips and the surrounding skin) causing the richness of lip colour to weaken, resulting in a more aged, "drained" appearance (5).
These changes and signs of aged lips typically start becoming noticeable in your 40s, progressing more rapidly as the years go on (6).
Beyond genetics, contributing factors such as cumulative UV damage from unprotected sun exposure, smoking, and other lifestyle habits play a role in lips' loss of volume, wrinkled appearance, and weakened colour. Of these, UV damage is thought to be the most destructive (1,2).
How to slow down the lip ageing process
While some of the ageing factors mentioned above are inevitable, protecting your delicate pout from the sun is one of the most crucial things you can do to preserve its youthful appearance and decrease the risk of lip cancer (7). The harsh reality is most of us forget about SPF when it comes to the super-vulnerable lip area (8).
When it comes to how to prevent lips from thinning and other signs of lip ageing, finding a lipstick, gloss, booster or lip balm with SPF that you like well enough to reapply throughout the day is key. Otherwise, regular eating and drinking will cause it to rub off, taking the protection with it. It's also important that your lip sunscreen be rated at least SPF 30 (9, 10).
Interestingly, although a lip product with sunscreen is important, research has shown that simply wearing an opaque lipstick provides some protection from sun damage. This is likely due to the pigments such lipsticks contain (11).
Ingredients to target existing lip wrinkles and loss of volume
In addition to sun protection, lips benefit from other types of ingredients to offset/slow down the ageing process.
When it comes to how to fix thinning lips and volume loss, a combination of reparative and hydrating ingredients can have both long-term and more immediate effects. Humectants like hyaluronic acid deliver plumping moisture by absorbing water from the lower layers of your lips, creating an expanding effect that then boosts hydration in the upper layers, smoothing out lines and restoring natural fullness from underneath. Hyaluronic acid also happens to be one of the natural components of skin that becomes depleted with age and sun damage, so topical application can help bridge the gap (12).
Peptides are restorative ingredients that work via various pathways to help strengthen underlying support structures of skin, including lip skin (13). This helps preserve the natural shape of lips and encourages a fuller, less-lined appearance. If applied around the outer lip area, peptides have the potential to help with lines around the mouth as well. Think of this kind of repair as the scaffolding that gives lips a plush appearance over time.
Replenishing emollients (such as squalane and castor oil) instantly help restore a supple appearance to lips. This one is pretty simple and straightforward… fine lines look more severe on dry, dehydrated lips. Giving your lips a surge of lasting moisture goes a long way to softening the appearance of ageing.
In general, seek out ingredients that promote lip skin barrier strength. Examples include fatty acids, antioxidant-rich plant oils, ceramides, etc. A stronger barrier helps lip skin resist external stressors that would otherwise deteriorate its appearance (14).
Because lip ageing is multifactorial, it takes a well-rounded approach to fight the signs of ageing via multiple pathways. Opt for an anti-ageing lip treatment that combines these types of ingredients for the best results.
Even if you don't see a dramatic difference overnight, remind yourself that replenishing lips with these types of ingredients helps preserve youthfulness over the long haul, minimising thinning lips with age and other signs of ageing that you would have seen later.
You may have noticed we didn't provide solutions for enhancing/restoring lip colour. While all the ingredients above will help improve the natural luster of lips, they aren't known to specifically enrich the actual depth of lip colour. Essentially, the physiological causes of weakened lip colour go beyond what skincare ingredients can repair. Luckily, lipsticks and lip tints are a quick fix and a lip treatment with a glossy finish can help lips appear to be more vibrant.
Advanced lip treatments
Deeply etched lip lines (sometimes described as "smoker lines") may require a more in-depth corrective cosmetic procedures such as laser treatments or injectable fillers. Likewise, if you're hoping for a dramatic increase in lip volume, you'll need to consult a dermatologist who specialises in this regard to discuss options. Either way, using good lip care products is still important.
According to Dr. Corey Hartman, board certified dermatologist, "Most patients neglect the protective aspects of treatment and only start to consider specialised help for the lips once the changes start to manifest. From an anti-ageing standpoint, it is important to remember to address the lips from a younger age. Neurotoxin and dermal fillers help correct lines around the mouth and restore contour, structure and hydration, but I always add a topical product to help to enhance the treatments, providing support for all of the genetic and environmental changes that cause loss of youthfulness in this area."
Read more about anti-ageing and wrinkle solutions.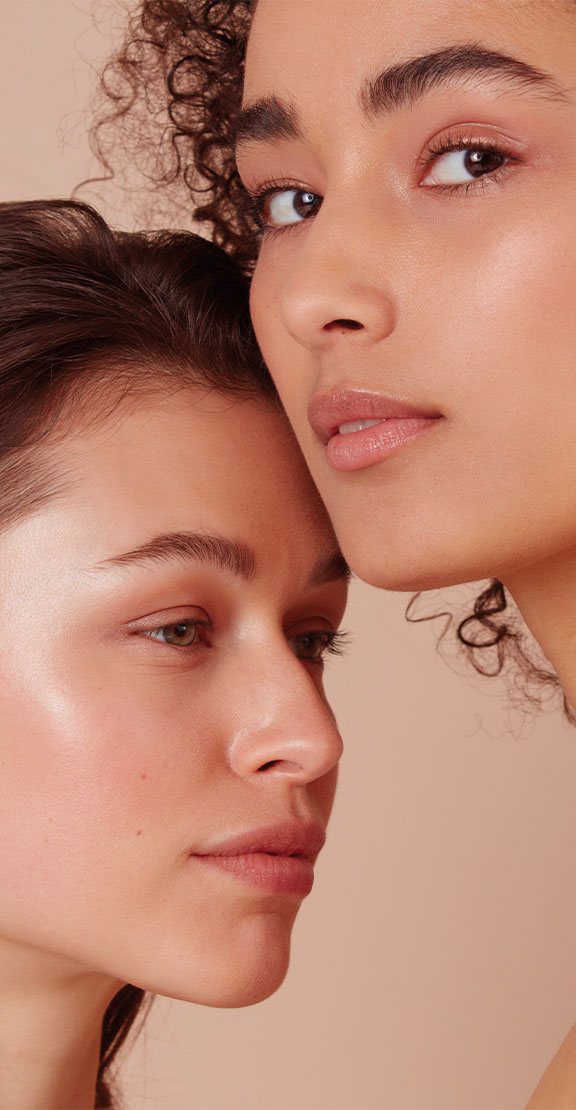 Do you want more skincare advice, tips and exclusive offers?
Sign up for our newsletter and become a Paula's Choice Member. Your benefits:
+ Welcome gift*
+ Exclusive deals*
+ Skincare advice
+ Birthday gift
* Only valid for new registrations. Valid on orders from £25.
References for this information:
1. PLoS ONE, December 2009, pages 1-10 2. Proceedings of SPIE, April 2018, pages 1-15 3. Aesthetic Surgery Journal, August 2020, pages 1-3 4. Polish Journal of Public Health, September 2016, pages 112-115 5. Aging, June 2019, pages 3,551-3,560 6. Skin Research and Technology, June 2020, pages 41-48 7. Cancer Causes and Control, 1996, pages 458-463) 8. European Journal of Dermatology, October 2019, pages 383-386 9. Journal of Cutaneous Medicine and Surgery, July 2019, pages 357-369 10. Dermatologic Surgery, February 2005, pages 173-176 11. Anticancer Research, April 2012, pages 1,543–1,546 12. Dermato-Endocrinology, August 2012, pages 253–258 13. Cosmetics, May 2017, pages 1-14 14. International Journal of Cosmetic Science, June 2019, pages 281-291
Customer Service
Need help with finding the right product for you skin? Our customer care team are skincare and product experts and can guide you to the best skin of your life.