How azelaic acid helps rosacea-prone skin and other concerns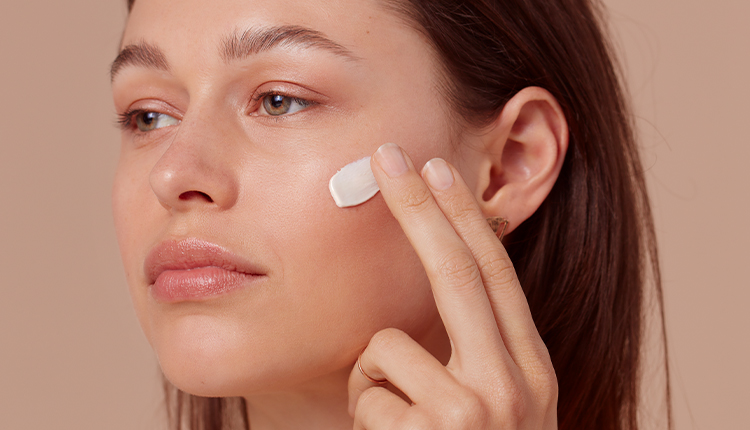 Azelaic acid is a game-changing skincare ingredient especially when it comes to minimising blemishes and imperfections on the skin. It may not be very well known, but there are over twenty years' worth of research which back up its ability to target a multitude of skin concerns including brown spots, breakouts and skin discolourations. It is also suitable for all skin types, so everyone can reap the benefits.
Interestingly, despite the multiple benefits azelaic acid has for skin, researchers remain unsure of exactly how azelaic acid works. The prevailing theory is that it interrupts emerging skin concerns deeper in skin, preventing them from reaching the surface and becoming visible. Discover more about what azelaic acid is and what it does, or read on to find out how azelaic acid skincare can help your skin with specific concerns.
Azelaic acid for rosacea-prone skin
Azelaic acid is a great addition to a skincare routine designed to address redness and rosacea-prone skin. Its skin-soothing properties help to calm persistent redness and sensitivity, plus it acts as a mild exfoliant to unclog and refine pores, which in turn helps target the bumps, breakouts and enlarged pores that are typically associated with rosacea-prone skin.
Read more of our tips for addressing rosacea-prone skin.
Azelaic acid for acne-prone skin
When it comes to using azelaic acid for blackheads, breakouts and acne-prone skin, research shows that it can visibly minimise blemishes and the redness that comes with a breakout, helping it appear less noticeable. Although azelaic acid has mild keratolytic (skin-exfoliating) properties and helps to unclog pores, it does not exfoliate the same way or as effectively as AHAs or BHA. When paired with salicylic acid, these two ingredients work brilliantly together to combat blemishes, clogged pores, redness and post-blemish marks. It was with this in mind that we formulated our 10% Azelaic Acid Booster with 0.5% salicylic acid for an extra pore-refining nudge.
Azelaic acid for post-breakout marks
Skin discolouration or spots which are left behind after a breakout are a type of post-inflammatory hyperpigmentation. While these marks are frustrating, they actually show that the skin is repairing itself and will typically fade on their own. Want to speed up the process? That's where azelaic acid comes in. One of its multiple benefits for skin is the ability to make a marked difference to post-blemish marks. For best results, be sure you're also protecting your skin every day with a broad spectrum sunscreen rated SPF 30 or greater.
Azelaic acid for dark spots
In much the same way that azelaic acid helps post-breakout marks, it can also make a visible difference to brown spots (otherwise known as dark spots) caused by sun exposure. Azelaic acid is also a potent antioxidant and so helps to protect the skin from several types of environmental damage that can trigger brown spots. Of course, as mentioned above, to help prevent brown spots from appearing on your skin you should always use a sunscreen rated SPF 30 or greater during the day.
Azelaic acid for melasma-prone skin
Melasma is a form of skin discolouration which is thought to be brought on by hormonal changes (such as those that occur during pregnancy) and sun damage. Azelaic acid skincare products can help to visibly fade skin discolouration and even out melasma-prone skin. Gentle leave-on exfoliants can also be helpful because they remove dead skin cells on the surface of skin helping to correct uneven tone. Other products to consider are those that contain retinol and bakuchiol, high-strength vitamin C and niacinamide treatments and topical products that contain tranexamic acid. These ingredients can help interrupt the pathways that lead to melanin production in the skin. Melanin is the pigment that gives skin its colour and an excess of melanin in certain areas can cause discolourations such as melasma-prone skin and brown spots. Once again, daily use of a sun protection rated SPF 30 or above matters a lot; without this step melasma-prone skin has little chance of looking better.
How long does azelaic acid take to work?
The skin concerns discussed in this article don't appear overnight, and so when it comes to addressing these concerns you shouldn't expect to see instant results, either. Azelaic acid may be an impressive ingredient with multiple benefits for skin, but it will still take time and consistent use to see results. To make sure that you are getting the most out of your azelaic acid product ensure that you are using it in combination with a skincare routine suitable for your skin type.
When to use azelaic acid?
If you are wondering how often to use an azelaic acid skincare product in your routine, consistency is key if you would like to see results. Our 10% Azelaic Acid Booster can be used up to twice a day after cleansing, toning and exfoliating. Apply to your entire face or as a spot treatment and follow with your night moisturiser in the evening and with a sunscreen rated SPF 30 or above during the day.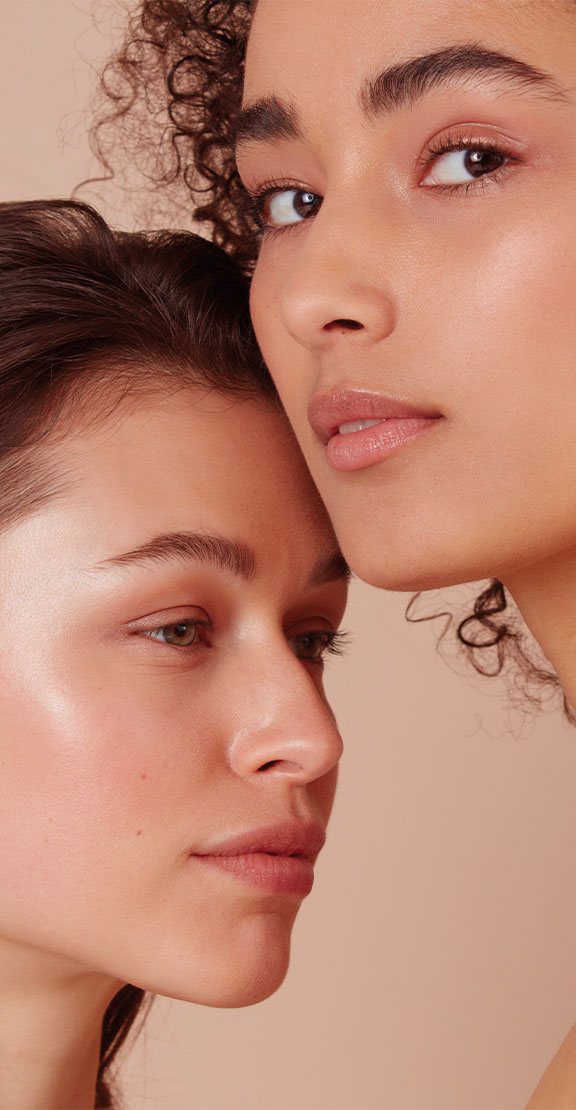 Do you want more skincare advice, tips and exclusive offers?
Sign up for our newsletter and become a Paula's Choice Member. Your benefits:
+ Welcome gift*
+ Exclusive deals*
+ Skincare advice
+ Birthday gift
* Only valid for new registrations. Valid on orders from £25.
Related articles
References for this information:
Journal of Cosmetic Dermatology, March 2017, pages 35–42
The Journal of Clinical and Aesthetic Dermatology March 2017, pages 37–40
Advanced Biomedical Research, February 2017, ePublication
Biomedicine & Pharmacotherapy, October 2016, pages 771–775
Journal of Cosmetic Dermatology, September 2016, issue 3, pages 269–282
Skin Therapy Letter, January 2016, issue 1, pages 1–7
Journal of Drugs in Dermatology, September 2015, pages 964-968
Skin Pharmacology and Physiology, volume 27, Supplement 1, 2014, pages 9–17
Cochrane Database of Systemic Reviews, issue 11, 2014, pages 1–17
Drug Development and Industrial Pharmacy, August 2012, pages 985–994
Experimental Dermatology, September 2010, pages 813–820
Customer Service
Need help with finding the right product for you skin? Our customer care team are skincare and product experts and can guide you to the best skin of your life.