What is glycolic acid and how does it benefit skin?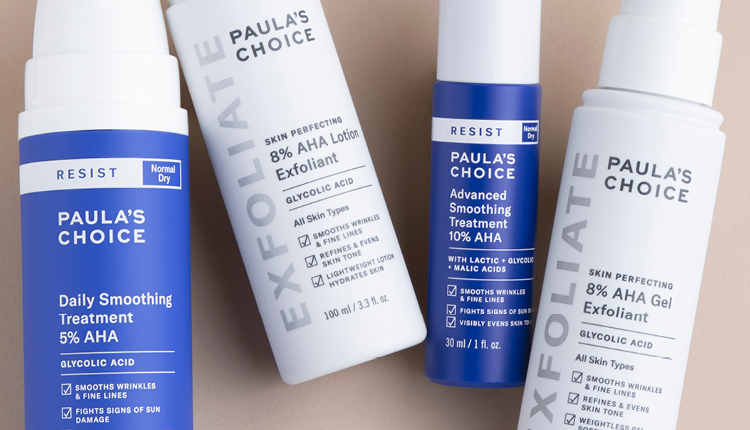 Daily environmental damage and simply getting older impair our skin's natural ability to renew itself as it once did, which leads to a buildup of dead, dull surface skin. Routine use of a leave-on glycolic acid exfoliant is one of the most important steps to keep skin looking youthful, vibrant, and radiant now and into the future.
While there are different kinds of AHAs – lactic, malic, citric, and tartaric acids – by far, the one with the most long-term research proving its effectiveness is glycolic acid.
Glycolic acid benefits
What does glycolic acid do? Using an exfoliant with glycolic acid for your face results in a brighter, more even toned complexion. Like all AHAs, glycolic acid works by helping turn over spent cells on skin's surface.
This type of exfoliation addresses numerous skin concerns, including sun damage, uneven tone, rough, flaky patches of skin, fine lines, and wrinkles. In higher concentrations, glycolic acid can even improve the look of deeper wrinkles.
Studies also show that glycolic acid significantly increases skin's hydration. It does this by helping skin make substances like mucopolysaccharides, which help skin stay hydrated by increasing its natural content of hyaluronic acid, which in turn enhances skin's resilience.
One exciting new note about glycolic acid: emerging research shows it might even protect skin against UV damage (in addition to reducing its damaging after-effects), though more studies need to be done and of course it doesn't replace the need for sunscreen. Still, it's a promising development! It's worth noting that most AHA products do carry a warning about unprotected sun exposure, since the manner in which AHAs exfoliate reveals fresh new skin that can be more susceptible to sun damage.
Glycolic acid occurs naturally in sugar cane, but is most effective when synthesised in a lab, where its potency and concentration are optimised for use in skincare. Using plant sugars, like sugar maple, for their glycolic acid content is an option, but the bulk of the research on glycolic acid's benefits for skin is about the synthetic form, because this type can be optimised for effectiveness, purity, stability, and pH, all critical to getting effective glycolic acid products.
Salicylic acid or glycolic acid?
When selecting a leave-on exfoliant, should you choose one with glycolic acid, or get a salicylic acid exfoliant, also known as a beta hydroxy acid, or BHA exfoliant?
While there are similar benefits (such as restoring skin's radiance, hydrating, and reducing many signs of ageing), salicylic acid and glycolic acid are different enough that skin type and concerns matter. Water-soluble glycolic acid exfoliates at skin's surface (as does salicylic acid), but oil-soluble salicylic acid (BHA) also penetrates further into pores, making it better for clog-prone, oily skin. BHA also has redness-relieving properties, so is the type to choose if that's one of your concerns.
Can't decide? It's fine to use both salicylic acid and glycolic acid exfoliants as part of your skincare routine – you can use them at the same time, alternate days of usage, or use one in the morning and one at night, depending on your preference.
Glycolic acid exfoliants
While glycolic acid is a time-proven AHA, not all glycolic acid exfoliants are created equal. In order for you to experience best results, it has to be carefully formulated.
First, it should be formulated at a pH between 3 and 4, which is considered the optimal range for it to exfoliate. Concentration matters, too; amounts between 5 and 10 percent of glycolic acid are ideal (though there are more intense, rinse-off peels with higher concentrations of AHAs you can use at home).
All skin types can benefit from using a weightless glycolic acid gel to revitalise skin tone and reveal smoother, firmer-looking skin.
If you're looking for something more powerful to tackle deeper wrinkles, dullness, and stubborn signs of sun damage, we recommend using a glycolic acid serum that works well over and under other skincare products so you can add it seamlessly into your routine.
Glycolic acid isn't just good for your face. A fragrance-free exfoliating body lotion is the perfect way to get smoother skin all over. Using a glycolic acid lotion once a day results in hydrated, younger-looking skin on arms, legs, elbows, and knees with a creamy-yet lightweight feel that's never greasy.
Read more about skincare ingredients.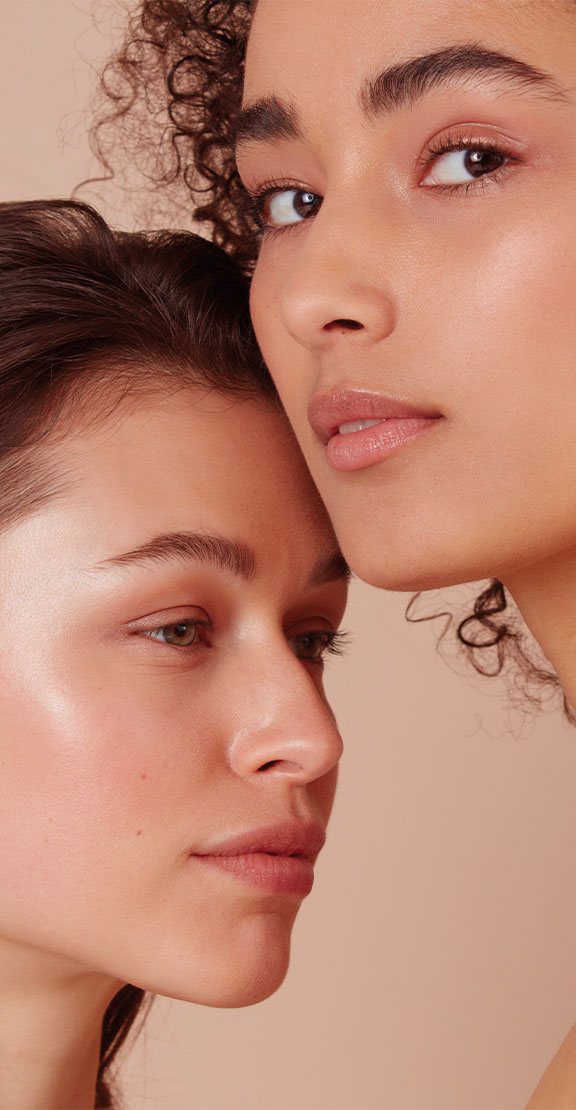 Do you want more skincare advice, tips and exclusive offers?
Sign up for our newsletter and become a Paula's Choice Member. Your benefits:
+ Welcome gift*
+ Exclusive deals*
+ Skincare advice
+ Birthday gift
* Only valid for new registrations. Valid on orders from £25.
References for this information:
1. International Journal of Cosmetic Science, April 2021, pages 1–13
2. Molecules, April 2018, 23(4), ePublication
3. DNA Cell Biology, February 2017, pages 177-187
4. Journal of Clinical and Aesthetic Dermatology, October 2015, pages 21-26
5. BioMed Research International, 2015, Volume 2015
6. Dermatology Research and Practice, February 2015, Volume 2015

Customer Service
Need help with finding the right product for you skin? Our customer care team are skincare and product experts and can guide you to the best skin of your life.