Retinol (vitamin a) against wrinkles
Retinol is one of the best studied skincare ingredients. It has attracted a lot of attention in the world of skincare. And rightly so, as research has shown that the skin benefits greatly from using it.
What is retinol?
Retinol is actually just another word for vitamin A. It is an extremely effective cell-communicating ingredient, meaning the substance can literally attach itself to almost every skin cell and it 'tells' the cells that they should behave like healthy, younger skin cells.
Retinol is an antioxidant. This means it can stop the negative effects of harmful free radicals that make the skin look and behave as if it were older. Retinol also helps combat wrinkles and encourages the production of collagen.
Retinol is effective for treating an acne-prone skin, spots and eczema. It reduces skin discolouration and smoothes out wrinkles caused by the harmful influence of the sun.
Retinol and retinoids: what is the difference?
Retinol (the entire vitamin A molecule) can be split into more powerful parts, which we call retinoids. Although the terms retinol and retinoid are often used interchangeably, each substance has its own characteristic properties and uses. Retinoids are only available on prescription from a doctor.
To make everything clear:
Retinol is a cosmetic ingredient that any cosmetic manufacturer may use in their products. You don't need a prescription for it. Other effective forms of vitamin A found in cosmetics include retinyl acetate, retinyl palmitate and retinaldehyde.
Retinol is effective because this ingredient is broken down and converted into retinoid acid as soon as it is absorbed by the skin. Retinoid acid is a substance that affects skin cells and how they behave.
Both the cosmetic and prescription forms of vitamin A can cause irritation. However, you are most at risk of skin irritation if you use the prescribed forms (retinoids).
You can reduce the irritation caused by retinol, or cure it completely, by using effective skincare products containing calming substances and antioxidants, as long as they do not contain any irritating ingredients.
All forms of retinol work in a similar way, but not identically. Your skin can benefit greatly from using them, which is the reason why they are so popular in the skincare world.
Is retinol the best ingredient to combat an ageing skin?
Despite the many benefits retinol has, it is important to understand that no single ingredient exists – so that includes retinol – that satisfies all the skin's complex needs. Therefore, besides retinol, the following products are also required:
A mild cleanser
A product with alpha hydroxyl acid or beta hydroxyl acid to exfoliate
A serum and/or night cream with antioxidants, other cell-communicating ingredients and skin-identical substances.
A well-formulated sunscreen product
What can retinol do for enlarged pores?
Topical application of retinol can improve how pores work. Retinol cannot change your genetically determined pore size but it can improve the structure of large pores created by blockages or sun damage, making them less visible.
What you should know before buying (and using) products containing retinol:
Only buy products with retinol in non-transparent packaging that minimises or prevents exposure to the air (so don't buy products in pots). The quality and effectiveness of vitamin A is reduced if it is repeatedly exposed to light or air.
Look for vitamin A in the form of retinol, retinyl acetate, retinyl palmitate or retinyl aldehyde (also called retinal or retinaldehyde). Retinoids are only available on prescription.
Not all skin types can tolerate retinol. The substance can cause irritation, such as redness or flaky skin, particularly with people using it for the first time.
If irritation occurs, it should disappear again within about a week as the skin gets used to it. If the symptoms do not subside or actually get worse, stop using the product.
If you are using retinol for the first time, don't use it every day to begin with. It is best to start by using it every other day or mix the retinol product with your usual night cream before applying it. This will enable your skin to get used to it gradually.
Use a well-formulated serum and night cream with a mild cleanser and toner to increase your skin's tolerance to retinol.
Research has shown that the effectiveness of a retinol product for treating skin damaged by the sun demonstrably increases if it is used in combination with an AHA exfoliant.
Exposure to sunlight can make retinol unstable. That is why you are generally advised to apply retinol products in the evening.
You can use them during the day as long as you apply a well-formulated sunscreen product on top!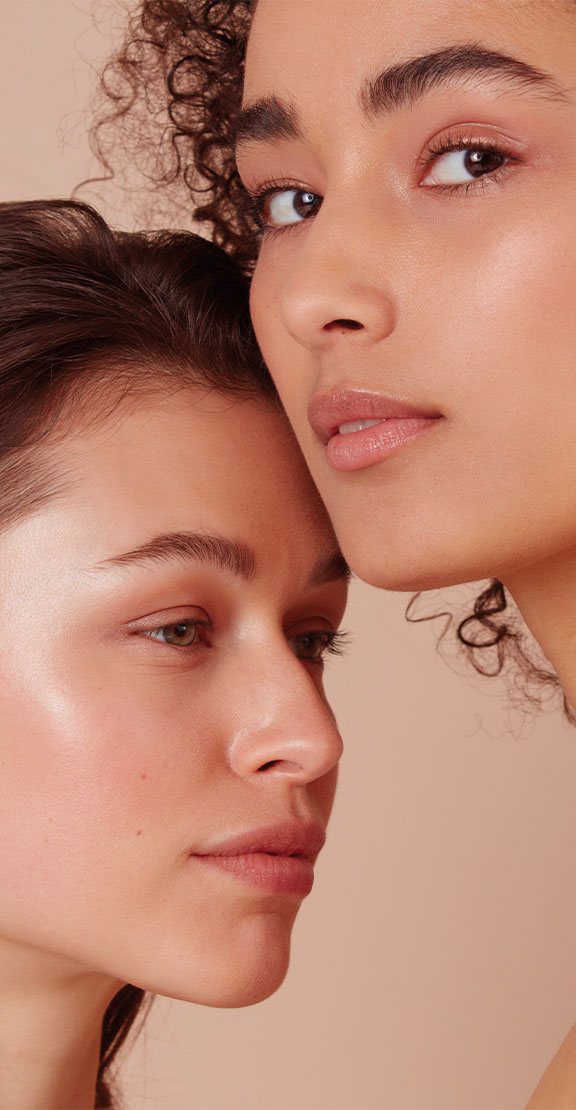 Do you want more skincare advice, tips and exclusive offers?
Sign up for our newsletter and become a Paula's Choice Member. Your benefits:
+ Welcome gift*
+ Exclusive deals*
+ Skincare advice
+ Birthday gift
* Only valid for new registrations. Valid on orders from £25.
Customer Service
Need help with finding the right product for you skin? Our customer care team are skincare and product experts and can guide you to the best skin of your life.