Diversity is beautiful, that's why this Pride month we're exploring what it means to be non-binary and celebrating gender diversity in all its forms.
At Paula's Choice, we believe that everyone has a right to feel good in their own skin, regardless of their sexuality – or gender identity. This Pride month, we're not only celebrating the Lesbian, Gay, Bisexual, Transgender, Queer, Intersex, Asexual (LGBTQIA+) community but also embracing gender inclusivity in all its forms. Gender identity is different to sexuality – it's a core part of how we perceive ourselves and it may be the same or different to the sex we were assigned at birth. Using a person's correct pronouns creates a more inclusive environment, allowing them to express themselves freely and affirm their gender identity.
Our community is a safe, inclusive place where we celebrate our differences and support each other as we explore our true identities. By showing respect and acceptance for one another – without labels – we encourage everyone to be their authentic selves, because true beauty is living in our truth.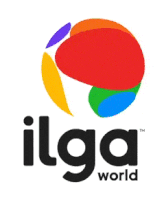 This year at Paula's Choice we're prouder than ever to support Pride 2022 by donating $10,000 to ILGA World, a worldwide federation of over 1700 organisations in 160 countries dedicated to achieving equal rights for lesbian, gay, bisexual, trans and intersex people across the globe. ILGA World's mission is to help fight for those who face discrimination on the grounds of their sexual orientation, gender identity, gender expression and sex characteristics.
---
Our diverse community inspires us every day with their journeys to self-acceptance and love. We recently caught up with four friends across Europe, to learn more about their personal stories and find out what gender identity means to them. We hope their authenticity and fearlessness inspires you to embrace who you truly are!
Customer Service
Need help with finding the right product for you skin? Our customer care team are skincare and product experts and can guide you to the best skin of your life.