PREVENT AGEING WITH A DAY CREAM WITH SPF
UV rays from the sun are the biggest cause of visible signs of ageing. Whether the sun is shining or it's raining, for younger- looking skin and to prevent further damage, it's important to use a day cream with at least SPF 30, 365 days a year. A good sunscreen is the most important product in your routine and your number one defence against the formation of dark spots, wrinkles and other signs of ageing. In addition to SPF, a good day cream will also contain a powerful mix of antioxidants, moisturising and skin-repairing ingredients that are suitable for your skin type. We take the protection of your skin against harmful UV radiation very seriously and that is why we have developed several day creams with SPF so you can make the best choice for your skin type.
WHY A DAY CREAM WITH SPF IS SO IMPORTANT.
Harmful UV radiation is always present, even when it is raining and cloudy. A good anti-ageing skin care routine consists of a well-formulated cleanser, toner, exfoliant, serum, eye cream and moisturiser. These products are all important for younger and healthy-looking skin but none of these products replace the daily necessity for a good SPF. You will not get the results you want if you don't protect your skin against harmful radiation from the sun every day. We cannot say it often enough: use an SPF daily, otherwise your skin will be damaged by the sun! What if you already have wrinkles and dark spots due to years of unprotected exposure from the sun? Fortunately, it is never too late to protect your skin. Research has shown that people who started using a broad spectrum SPF later in life saw a visible decrease in all visible signs of skin ageing. Whatever your age, the daily use of sun protection is the basis of an anti-ageing skin care routine.
SPF TIPS TO REMEMBER
Now that you are ready to add a day cream with SPF to your daily skin care routine, it is important to consider these top tips when shopping for the perfect SPF:
Any sunscreen you use must be labelled 'broad spectrum'. Broad spectrum means that your skin is protected against both UVA and UVB radiation. UVB rays cause your skin to burn, but you do not feel the damage caused by UVA rays. In addition, UVA rays are present 365 days per year. This is why you must use a day cream every day with a broad spectrum sun protection.
UV rays go straight through glass and so can cause damage to your skin even when you are at home or in the car or office. Once there is daylight, UV rays cause sun-damage. Even if it rains or is cloudy.
Dermatologists and medical professionals worldwide recommend using a broad-spectrum sunscreen of SPF 30 minimum.
Always apply a generous amount of your day cream with SPF to your face, neck and décolleté and other areas of your skin that are uncovered. Apply a visible layer of the product and massage it into your skin. Then wait a few minutes before applying your make-up. This allows the SPF to be properly absorbed into your skin.
It's not necessary to use a sunscreen labelled for the ''beach'' on your face. Look for a day cream with built- in sun protection of SPF 30 that is hydrating and full of active, anti-ageing ingredients.
When choosing a day cream with SPF, make sure you choose one that is suitable for your skin type. If you have dry skin, choose a cream based texture; for oily skin, gel or liquid textures are more suitable; if you have a combination skin, then choose a gel or lotion-based texture.
SPF and antioxidants are best friends. Antioxidants work together with the active ingredients in SPF to protect your skin even further against free radicals. Good antioxidants include various forms of vitamins C and E, green tea, soy, grape and pomegranate.
It is important that you always use a product with SPF as the final step in your morning routine. Applying additional products on top of your sunscreen with reduce its effectiveness.
It is also possible to apply multiple products with SPF for greater protection. First apply a day cream with SPF followed by a primer with SPF. Then use a foundation and powder that both contain a sunscreen. This ensures even better protection against the harmful radiation of the sun.
For more tips see the article "HOW SHOULD YOU USE A SUNSCREEN PRODUCT".
RELATED PRODUCTS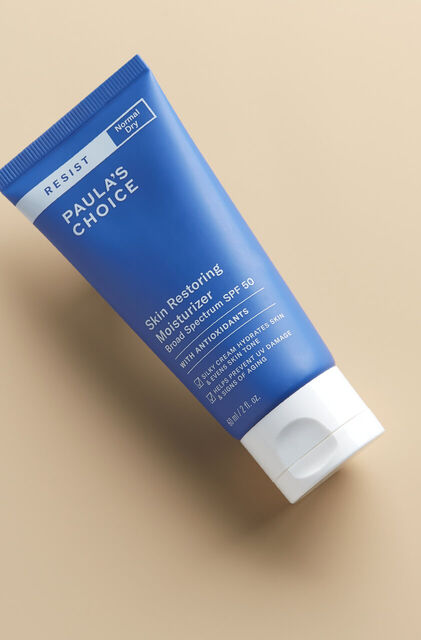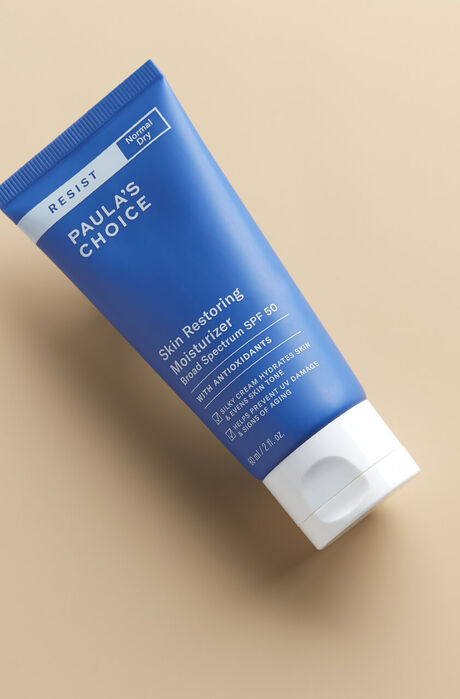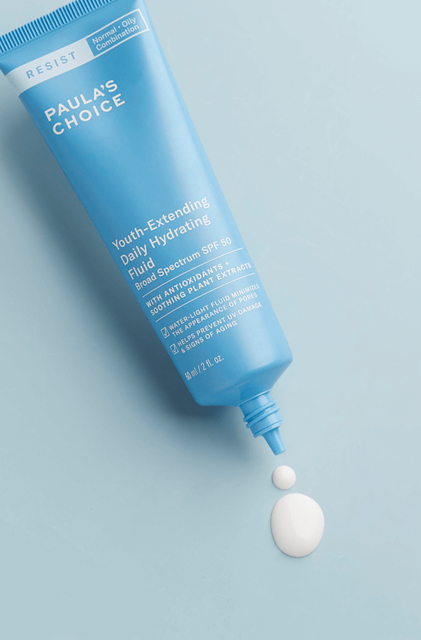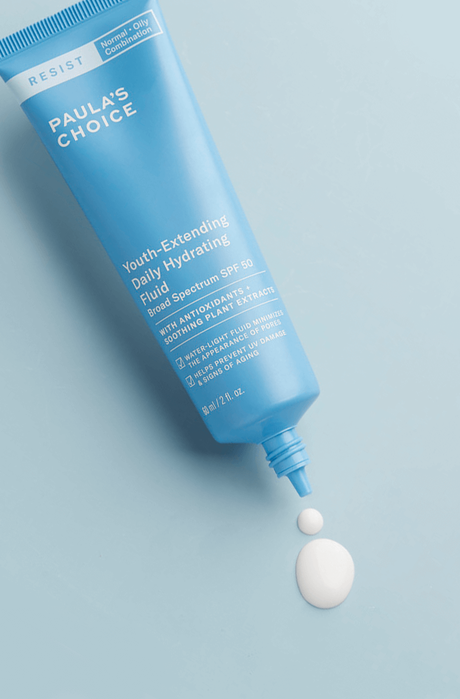 Combination skin, Oily skin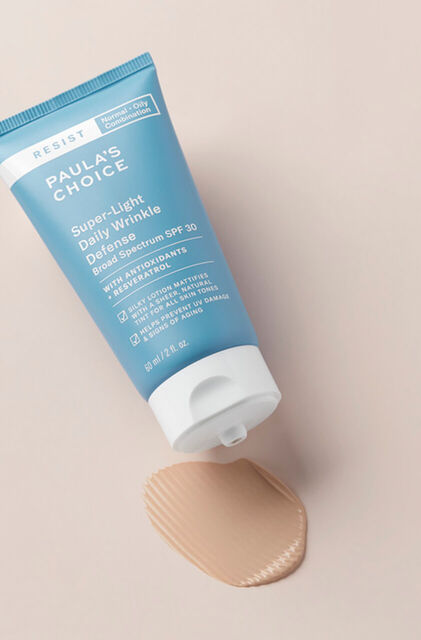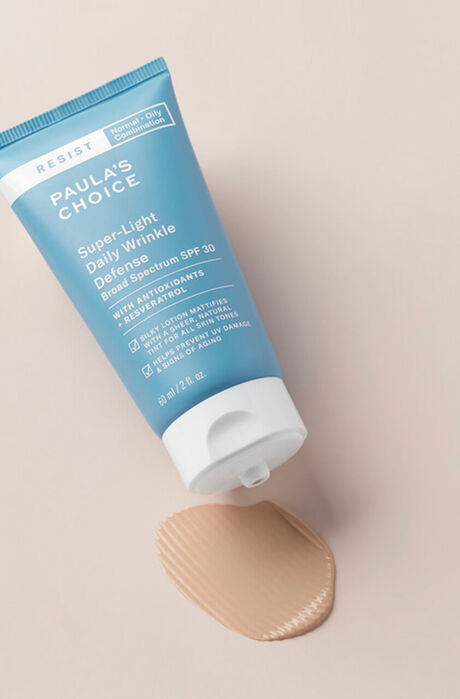 Combination skin, Oily skin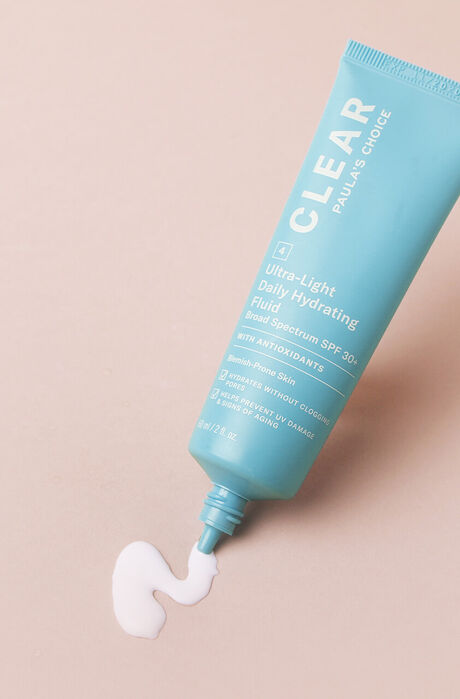 Combination skin, Oily skin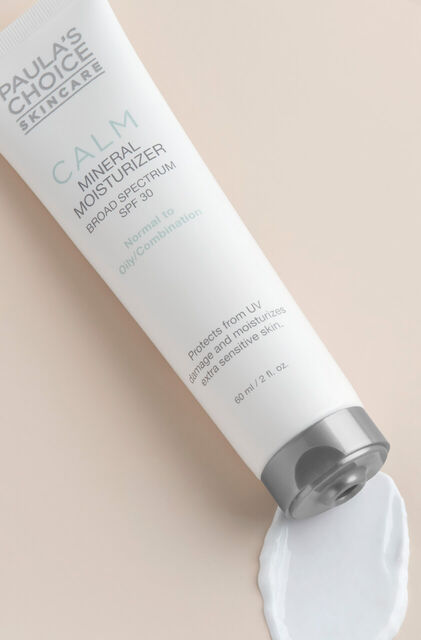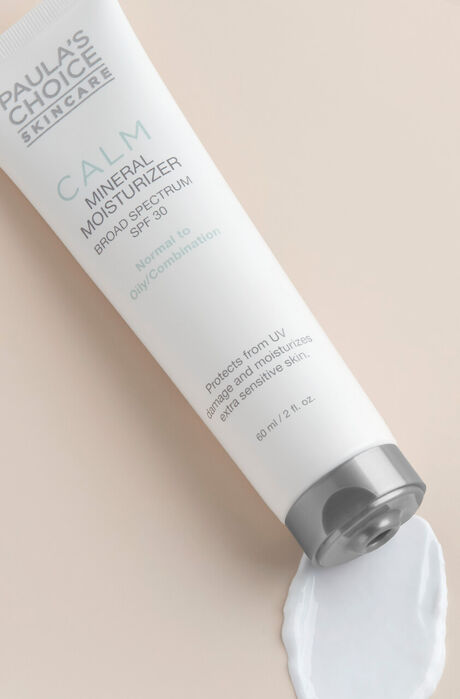 Combination skin, Oily skin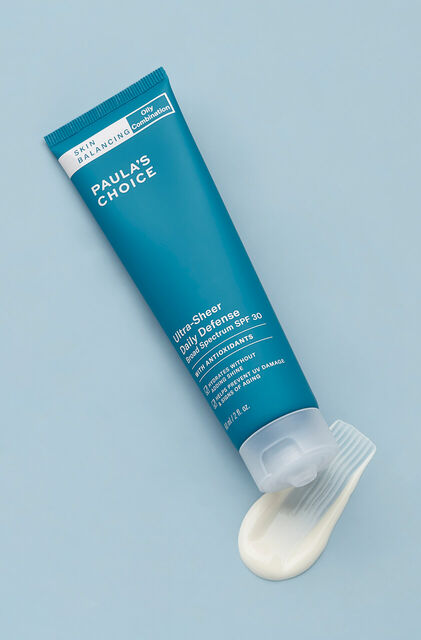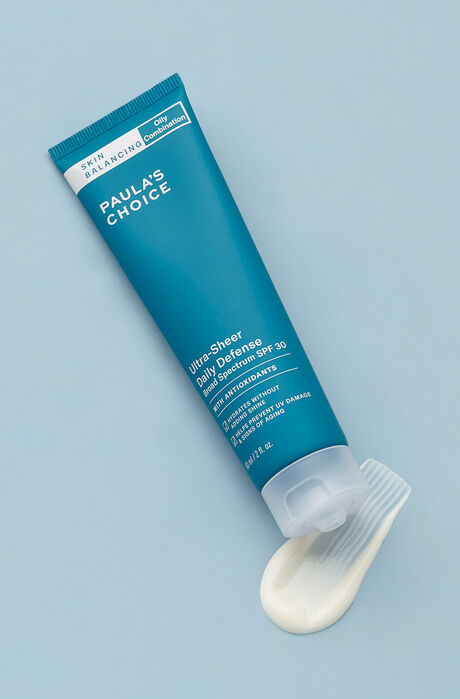 Combination skin, Oily skin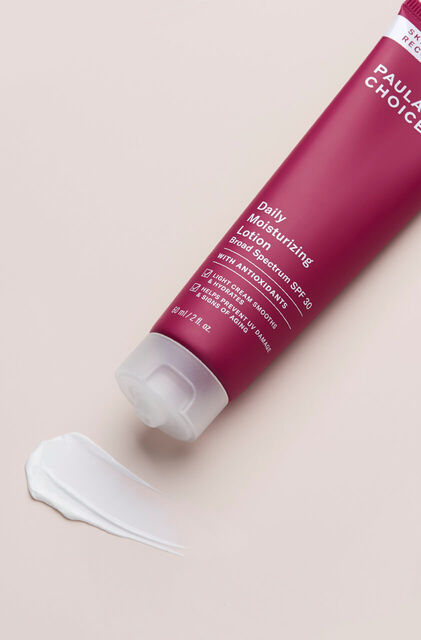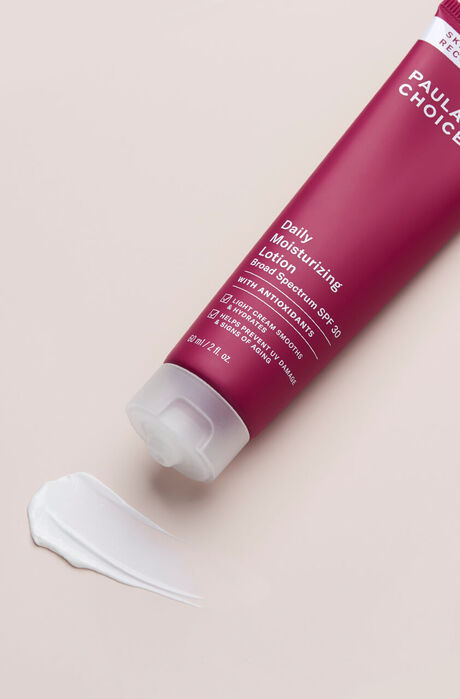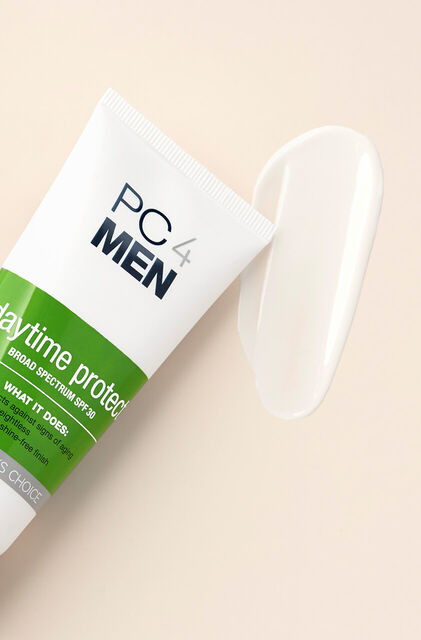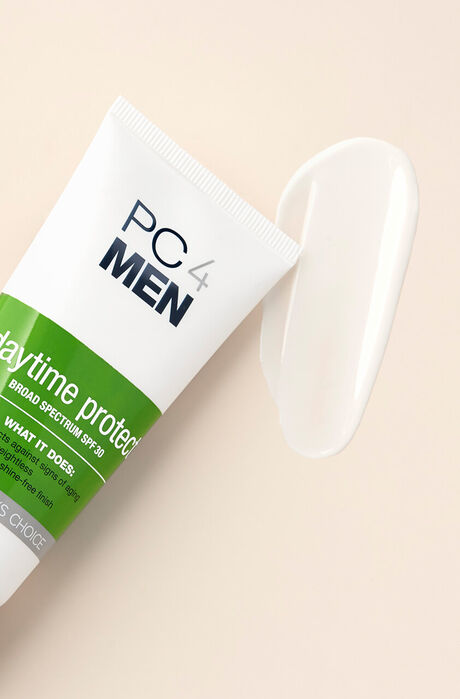 Customer Service
Need help with finding the right product for you skin? Our customer care team are skincare and product experts and can guide you to the best skin of your life.