Lactic acid: what is it & what does it do for your skin?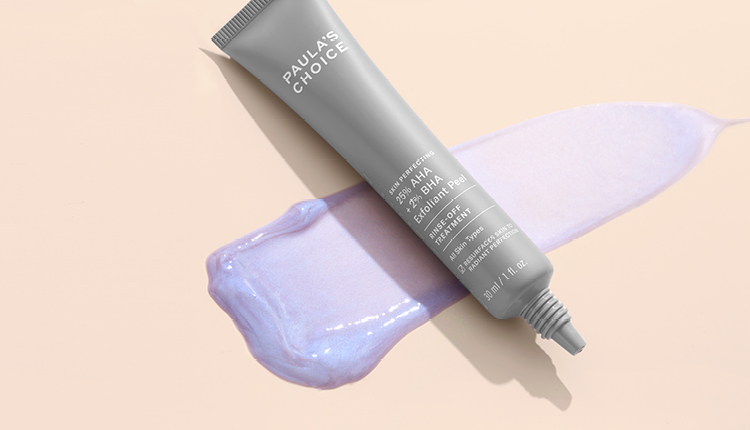 What is lactic acid?
Lactic acid is a skincare ingredient that quickly delivers numerous benefits when applied in a well-formulated exfoliating product (1). When used in a pH-correct formula (whether designed to be left on skin or in a high-strength peel that's rinsed after several minutes), lactic acid works by gently breaking the bonds that hold dead,dry skin cells.
If you're using a rinse-off peel with lactic acid for your skin, do so once weekly or every other week. Apply the peel to cleansed skin, leave on for the designated amount of time, rinse, and follow with the rest of your skincare routine.
These dead cells shed on their own when we're young, but sun damage, aging, and certain skin issues can slow or even stop this process, leading to a buildup of dead skin that creates a dull, older-looking complexion. Regular use of an alpha hydroxy acid (AHA) like lactic acid can turn this around.
Lactic acid benefits
As mentioned above, the benefits from using lactic acid on your face are numerous. It's one of the most-researched AHAs, second only to glycolic acid. Research has revealed that…
Lactic acid (as sodium lactate) is part of skin's natural moisturizing factor, or NMF. It's hydrating because of its unique structure that allows it to bind water within skin (1).
What are the effects of lactic acid on hyperpigmentation? Concentrations of 5-12% help fade signs of discoloration by hastening the shedding and renewal of surface cells that have a visible buildup of excess pigment (1,2).
Its discoloration-fading results also apply to post-breakout marks involving excess melanin (skin pigment) and it helps hasten the fading of pink-to-red post-breakout marks (4). Learn whether an AHA-exfoliant with lactic acid is safe to use during pregnancy.
Several studies on people have shown that in amounts between 8-12%, it improves signs of sun-damaged skin, including fine lines, wrinkles, and rough texture (1,2).
Because lactic acid strengthens skin's barrier by encouraging it to make more ceramides, a key component of healthy skin, it's often recommended for sensitive skin, although all skin types can use it (5).
A little-known fact is that lactic acid is also an antioxidant; it can squelch heavy metals that may be present in water, preventing them from attacking healthy cells and releasing collagen-degrading enzymes (2,6,9).
Lactic acid also strongly influences skin's microbiome, helping to keep its first line of defense strong by positively interacting with a neuropeptide in skin's surface known as Substance P, resulting in quick diffusion of signs skin is stressed (2,7).
What About a Lactic Acid Serum?
Some people prefer to use a lactic acid serum. These formulas are usually stronger than "regular" products because they combine lactic acid with other exfoliating acids. Such serums, sometimes labeled as peels, can be perfect for more advanced concerns. For example, a lactic acid serum that contains 10% or more total acids will likely show better results on signs of uneven skin tone, discolorations, and wrinkles (8).
How to Use Lactic Acid for Face?
The lactic acid exfoliant step in your skin care routine is done once or twice daily, after cleansing and toning. After application, you can follow with your other leave-on products, finishing with sunscreen during the day and moisturizer (if needed) at night.
Lactic acid exfoliants
It is fine to alternate between different types of acid exfoliants if you find this works best. You can also experiment with layering different types, which can be particularly worthwhile if you also struggle with enlarged, clogged pores and dehydration.
A quick note: lactic acid can be derived from dairy products, via fermentation, or made in a lab, meaning synthetic. Research has shown the synthetic form is just as effective as the natural form, and unlike the dairy-derived forms, the synthetic version is vegan (9).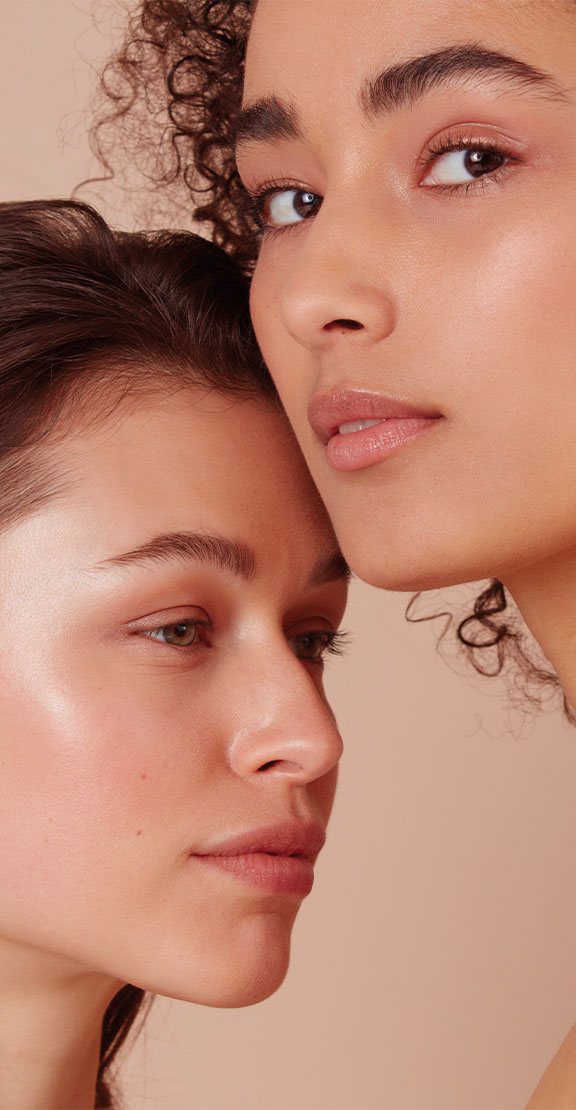 Do you want more skincare advice, tips and exclusive offers?
Sign up for our newsletter and become a Paula's Choice Member. Your benefits:
+ Welcome gift*
+ Exclusive deals*
+ Skincare advice
+ Birthday gift
* Only valid for new registrations. Valid on orders from £25.
References for this information:
1. International Journal of Dermatology, March 2019, ePublication 2. Molecules, April 2018, ePublication 3. Journal of the American Dental Association, April 2016, pages 255-263 4. Cutis, January 2016, pages E9-E11 5. Clinical, Cosmetic, and Investigational Dermatology, October 2018, pages 491-497 6. The Journal of Dermatology, January 2006, pages 16-22 7. International Journal of Cosmetic Science, April 2020, pages 116-126 8. Clinical, Cosmetic, and Investigational Dermatology, November 2010, pages 135-142 9. International Journal of Dermatology, September 2018, ePublication
Customer Service
Need help with finding the right product for you skin? Our customer care team are skincare and product experts and can guide you to the best skin of your life.