When To Consider Cosmetic Surgery
In the world of beauty nothing seems to stir up as much controversy as the topic of cosmetic surgery. Some of the debate is about celebrities who have distorted their faces with cutting and pasting to the point of absurdity, something insiders call the "Hollywood Heave-Ho" or the "New York Yank." The fear of going too far with cosmetic surgery and ending up looking like a caricature of your former self keeps many people from going under the knife!
A far more serious aspect is that cosmetic surgery is, in fact, surgery, and elective surgery at that. The risks of any surgery are undeniable, and taking these risks for the sake of beauty is admittedly a bit extreme. But, even more foolish is signing up for cosmetic surgery without reviewing all the benefits and risks. However, if you weigh the pros and cons carefully based on facts and what the research says, you'll be able to make the best decision for your needs and budget.
What About Just Ageing Gracefully?
On the flipside of those who opt for cosmetic surgery are the naturalists among us who say we should forget cosmetic surgery or procedures and instead age as healthfully and gracefully as we can. There is no question that being healthy is fundamental regardless of your age, but aging gracefully seems somewhat contradictory to what actually happens as you get older. Given what the ravages of sun damage and passing years do to your face and body, what can result "naturally" is anything but graceful. It's not something we should casually accept as inevitable, but of course, that's a decision each of has to make for ourselves.
Cosmetic surgery is a personal choice, and it's not for everyone. But, whether you're pro- or anti-cosmetic surgery, the truth is that cosmetic surgery, along with cosmetic treatments, such as lasers, cosmetic injections, and fillers, are the only ways to truly shave years off your appearance after the age of 50 (or before that, depending on the amount of sun damage you have). Of course, good skin care plays a pivotal role also, but some signs of ageing, such as sagging and undereye bags, cannot be fixed by skin care alone. Even the best skin-care routines and products have limitations, but there is no question that after a certain time, the combination of a brilliant skin-care routine coupled with surgical or corrective procedures is the best solution to looking younger, longer.
When Is the Right Time for Surgery?
Most women start considering cosmetic surgery when they hear their friends talking about it. Once those conversations begin, you'll find yourself pulling your skin gently up and back in front of a mirror to see what it would look like to improve your jaw line and facial wrinkles, giving you an idea of the look you hope cosmetic surgery could accomplish. Typically, that's the point when your friends tell you, you don't need cosmetic surgery because you look great. What then?
You could consider putting off surgery "until you really need it," but, truth be told, when you still look great might be the best time to consider having cosmetic surgery. Waiting until your skin is hanging loosely from your jaw, your neck is waddling, or your wrinkles are lying in folds like drapes certainly isn't the ideal time to book that surgeon. And it's well past the time if your friends begin asking you if you're scheduling your cosmetic surgery this year!
One key factor in having a procedure done sooner rather than later is that it's safer to have surgery, any surgery, including cosmetic surgery, when you are younger versus older. First of all, your skin and your body are better able to heal when you are younger. The older you get, the longer it takes for the skin to repair and heal itself. Having cosmetic surgery sooner rather than later also is less dramatic when your face is just beginning to show signs of age, as opposed to when you already look older and people have become used to seeing your "older" face and neck.
Important Factors to Consider
The decision to have cosmetic surgery shouldn't be made lightly, and absolutely not as a result of some emotional upheaval in your life, such as an affair or divorce; those are not the reasons, and should not be the time, when you decide to go under the knife. And you certainly should not make that decision just because you have a desire to get the latest celebrity's "it" body part. Here's what you really need to think through before you make the decision to have something done:
What are your expectations? If you expect cosmetic surgery to turn you into a model or a sexier version of yourself at 40, then you will be disappointed because that isn't what will happen. Cosmetic surgery won't necessarily improve your chances on Match.com or get you that new job. It doesn't mean that those things won't happen, as most of the world is focused on the appeal of youth, but if that's the only reason you're contemplating cosmetic surgery, then you are considering it for the wrong reasons. Those who report the greatest satisfaction after cosmetic surgery are the ones who kept their expectations realistic—and didn't expect their new, lifted face to magically transform every aspect of their life. They also did it for themselves, rather than to please someone else.
Can you afford it? Cosmetic surgery is rarely covered by health insurance plans. There are exceptions, such as breast reductions to ease persistent back pain or eye tucks where the flap of the upper eyelid has sagged to the point of blocking vision, but that's about it.
Cosmetic surgery is not about shopping for a bargain. For example, trying to save money by having the surgery done overseas can end up being expensive. First, you must pay for the travel, and the follow-up appointments (which are extremely important) aren't possible unless you are willing to travel back and forth or if you live overseas in the area until your recovery is complete. The costs of all that add up fast!
What are the risks and how long is the recovery? There are always risks with surgery, and the time for recovery differs, greatly depending on the procedure and what you do to assist healing (or make matters worse) during recovery. You must discuss these items at length with your physician. If the doctor you are seeing gives these vital, and rather unpleasant, details short shrift, or just hands you a piece of paper with a list of the potential problems, then you are seeing the wrong doctor. We repeat: There are risks with any type of surgery as well as with non-invasive cosmetic procedures. Any doctor who glosses over the risks or downplays your concerns is not one to trust with your appearance and well-being.
What About Skin Care That Claims to Work Like Cosmetic Surgery?
You may wonder if the skin-care products that claim to work like cosmetic surgery can really do that, even if only to a minor extent. The answer is: No, they cannot! Although a comprehensive skin-care routine and well-formulated skin-care products (it always takes more than one product) can make a huge difference in the appearance of your skin, they simply cannot approximate what cosmetic surgery or cosmetic procedures can do—it just isn't possible. Also, although it might seem as if cosmetic surgery is expensive, it doesn't have to be! In fact, if you take all the money you'd normally spend on overpriced skin-care products and put that in the bank, you very well might have enough money to invest in cosmetic procedures or surgery within a relatively short period—and you will be much more satisfied with the outcome!
Finding a Qualified Cosmetic Surgeon
Our best advice here? Take your time! The good and the bad news is that there are dozens and dozens of reputable, talented cosmetic surgeons. But the sheer number of doctors vying for your money makes it difficult to tell if the doctor you want is the best in class for what you'd like to have done.
We strongly suggest you deal only with a surgeon who is certified and registered with the General Medical Council. Beware of misleading certifications from unrecognised or self-designated boards. To ensure your cosmetic surgeon is reputable and properly certified you can use the NHS website to find out what qualifications to look for in a cosmetic surgeon and how to choose a cosmetic surgeon.
Another important point is whether or not the doctor is willing to provide enough time for your consultation, or does he or she rush you through the consultation. Remember: This is surgery, not something you can or should decide in minutes. A reputable surgeon will not make you feel rushed or pressure you into having additional work done, or into having anything done at all, for that matter. You should leave the consultation feeling informed and empowered, not condescended to or insecure about your decision—even if you decide to wait.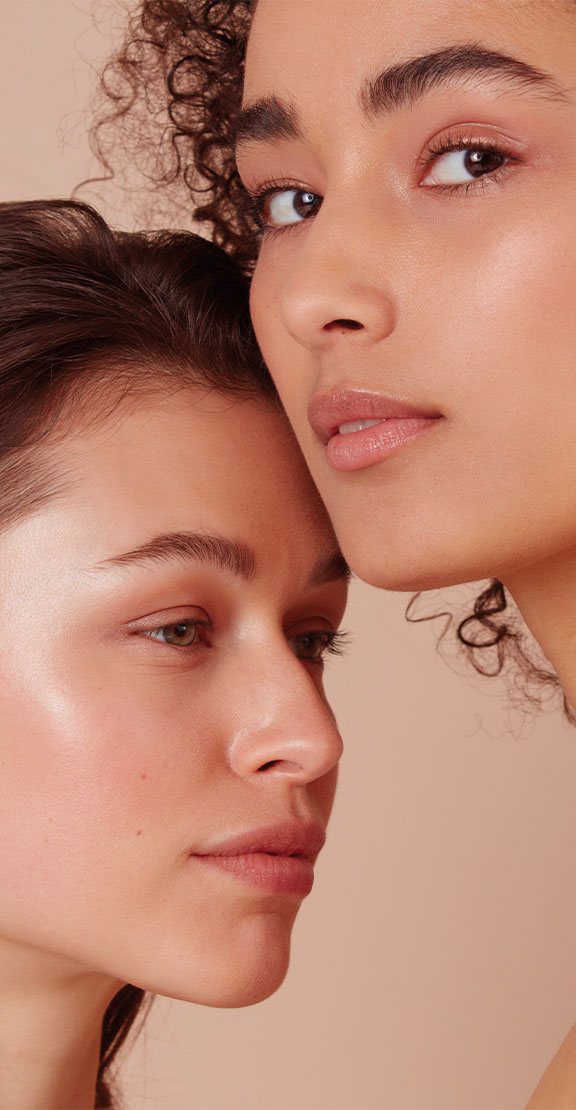 Do you want more skincare advice, tips and exclusive offers?
Sign up for our newsletter and become a Paula's Choice Member. Your benefits:
+ Welcome gift*
+ Exclusive deals*
+ Skincare advice
+ Birthday gift
* Only valid for new registrations. Valid on orders from £25.
Customer Service
Need help with finding the right product for you skin? Our customer care team are skincare and product experts and can guide you to the best skin of your life.