https://www.paulaschoice.co.uk/water-infusing-electrolyte-moisturizer-full-size-7000.html
Water-Infusing Electrolyte Moisturiser
The Water-Infusing Electrolyte Night Cream is a burst of hydration that works to replenish the water content inside skin. It's weightless, refreshing texture nourishes and recharges dull looking skin.

Skin Type:

All skin types

Concern:

Dull skin

Ingredients:

Minerals (electrolytes) , Olive-derived fatty acids , Apple and super-fruit antioxidant complex

View all

Routine:

Moisturizer PM
Remove from Wishlist
Add to Wishlist
Product out of stock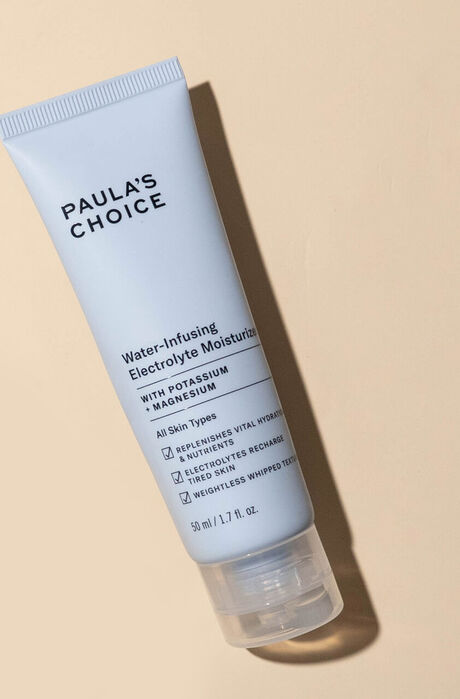 Water-Infusing Electrolyte Moisturiser
Full size
This product is sold out at the moment. Fill in your email address below and we'll gladly send you an email as soon as it is back in stock!
What does it do?

Intense hydration for dehydrated skin

Do you suffer from dull, tired, dehydrated skin? Then the Water-Infusing Electrolyte Night Cream is the perfect solution. Minerals (electrolytes) maintain the natural moisture balance, both on the skin's surface and in the deeper layers of the skin. Antioxidants help protect your skin against harmful external influences at the same time.

Because this night cream is rich in minerals (electrolytes), it is a very suitable for those who suffer from dehydrated skin. Dehydrated skin needs moisture, while dry skin needs fats. Due to its light, lotion texture, the Water-Infusing Electrolyte Night Cream is easy and quick to apply. Minerals improve the way the skin absorbs and retains moisture. This provides extra hydration, making the skin feel soft and smooth. It provides a better skin structure without the risk of clogging your pores. This makes this night cream suitable for all skin types, even for acne-prone skin.

How the minerals (electrolytes) work

The minerals calcium, potassium and magnesium are linked with the substance PCA (pyrrolidone carboxylic acid). This occurs naturally in the skin and plays a role in the process of hydration. The minerals give this whole process a boost by helping to transport ceramides and glycerin (the ultimate skin hydrators).

Key Features

Reenergises and recharges tired skin.

Light lotion, does not feel oily

Strengthens skin's natural barrier

How to use

A night moisturiser is the last step in your evening routine.
Apply the moisturiser liberally to your face after cleansing, toning, exfoliating and applying an antioxidant serum or targeted treatment .

Reviews

Thank you for submitting your review! It will be reviewed by our staff before it is posted.

Lovely light moisturiser. Could be a little more hydrating for my mature skin. However, very pleased as a day cream under my resist spf 50.

Customer Care: Hi Liz, thank you for your positive review! The Water Infusing Electrolyte Moisturizer is so good for all skin types. So it's a great choice to layer under an SPF moisturizer. If you are looking for something a little more moisturizing, If you're looking for better hydration, I would also check out our Defense moisturizers with SPF or Omega+ moisturizers for layering. If you need advice here, feel free to send us a message. We are happy to help you! Kind regards, Marissa - Paula's Choice Customer Care Team

I was really excited to try this moisturiser. I have naturally very oily skin that isn't particularly sensitive, and so lean towards gel and water based products for moisturisers. This cream had a nice whipped texture and no strong smell, but as soon as I put it on my face there was an intense burning sensation. I gave it a few more goes, and this burning sensation got lesser after using it a few more times. Unfortunately my skin didn't feel remotely hydrated after using it, and had a sort of dull, almost mattified appearance after I put it on. Especially for a night treatment I want to feel like my skin is really being nourished and moisturiser and this cream didn't deliver on either front for me and my skin type. Underwhelmed.

Customer care: Hello Claudia, and thank you for sharing your experience with us - we're sorry to hear this didn't work as expected for you, but we are glad that you used our return policy.

I have desperately researched and tried endless moisturising products or even abstaining from moisturiser. In the hope that my acne-prone, combination skin wouldn't feel tight or be so oily that my hair would stick to my skin and become greasy or I'd develop spots. This moisturiser is everything that I could dream of and more. Thank you with all of my heart Paula's Choice for developing something that will forever be in my skin care routine.

Customer care: Thank you Sarah for writing such an amazing review! We agree that the Water-Infusing Electrolyte Moisturiser is the perfect combination of hydration without heaviness. It truly makes us happy to hear this product is working for your acne-prone skin. Kind regards, Adele.

I've spent hours searching for a decent hydrating product for combination skin. I have an oily t-zone but my skin has been quite dry and dehydrated in other areas. This has been incredible - 100% will purchase again. A little goes a long way so well worth the price tag as well.

Customer care: Hi Issy, so happy to hear you like the Water Infusing Moisturiser as much as we do! This is the perfect evening moisturiser for combination skin. It pairs beautifully in a routine with our Resist Youth- Extending Daily Hydrating Fluid - SPF50 as a morning moisturiser. Kind regards, Adele - Paula's Choice Customer Care Team.

I've spent hours searching for a decent hydrating product for combination skin. I have an oily t-zone but my skin has been quite dry and dehydrated in other areas. This has been incredible - 100% will purchase again. A little goes a long way so well worth the price tag as well.

I spent so long (and so much) trying to find a moisturiser that would help my dehydrated combination skin become plumb and healthy again. I wish I'd started with this moisturiser! It really adds hydration back to the skin. You also need a small amount once the skin stops being dehydrated. Although I've now learned to use a second moisturiser on top to help seal the moisture on the skin, I use the omega 3 one from Paula but even pure Shea butter on an oil would do if your skin is dry like mine. Also bonus, it didn't make my oily T zone breakout. I'll definitely buy again!

I don't usually go for pricy moisturisers but I got this one in the sale so thought I would give it a shot. The texture is really nice and you only need a tiny amount to spread all over your face. Keeps my skin nice and moisturised all day without making me super shiny and oil. I haven't had any issues with breakouts from it either. Nothing to complain about and I'm sure it will last quite a while. I have also used it under makeup and it hasn't interfered with my usual routine, it actually has helped the appearance of my makeup making it go on smoother :)

So far so good with this moisturiser. It's quite small for the price (which I didn't notice when I ordered - oops!), I have several other Paulas Choice products and I feel a get a bit more for my money with those. I have combination skin and I really dislike heavier moisturisers so this is great because it feels really light, it hydrates well and it sits really nicely under makeup when used alone with SPF. I'm always looking for a new moisturiser so unless I find a cheaper one that gets the same results, I'd probably return to this.

Really impressed with this moisturiser. For the first time in a long time my skin felt comfortable and hydrated and smooth. My skin looked fresh in the morning when I woke up and my make-up went on nicely for a change. Would recommend for anyone with dehydrated and dry skin that needs a bit of TLC.

Unfortunately I have yet to try out any of the recent products I have purchased, due to lack of instructions as to use. Apart from stating I have aging skin, I have no idea how and when to use the products. There are no leaflets included and the information on the back of the tubes is scant and very hard to read....not a clue as to whether or not the moisturiser is day or night care.

Customer care: Hello, and thanks for your comments! We are always looking for ways to improve, so we will pass along your feedback to our Product Development team! We chose not to include leaflets as this is not in line with our sustainability goals - all product instructions can be found online. Please contact customer care who will be happy to assist you.

I was looking forward to using a cream that would keep my skin moisturised for hours. Unfortunately I cannot stand the smell of it. It makes me feel unwell. So I've asked if I can return it.

Customer care: Hello, and thank you for sharing your experience with us - we're sorry to hear this didn't work as expected for you, but we are glad that you used our return policy.

I have sensitive combination skin and I bought this needing hydration - this product didn't disappoint. The thing I love most is the amazing, luxurious (but hard to describe) texture. When applying it almost feels like a whipped butter / gel consistency as it's so lightweight but really feels like it's doing its job. Highly recommend.

Have been using this in my evening skincare routine and I'm quite happy with it. My sensitive combination skin has had no reaction to it. Sinks in quite beautifully and a little bit goes a long way.✨

Its a nice product. I use it in the am after applying ha serum and in the evening after applying my prescription retinoid. It helped my skin while it was flaking from my prescription retinoid.

I have dehydrated, oily acne prone skin so I look for moisturisers that won't add to the sheen on my skin as I already have one, but are moisturising enough so that I don't feel any tightness. This only achieved one of my requirements by not adding to my sheen but I felt tight in minutes. I will say that it was deceiving when I applied it as I was sure it was going to leave me shiny but it sank in very quickly and was very silky. I'm glad I started with the travel size and not the full size.

Customer Care: Hello, and thank you for sharing your experience with us - we're sorry to hear this didn't work as expected for you! We encourage you to contact our customer service department, who might be able to provide you with a refund.

Really nice. Sinks in beautifully

Strange stuff! But it works. So many 'hydrating' face creams. lotions, serums evaporate immediately and I find are a waste of time - even when you get your moisturiser on quickly. This liquifies as you apply it and then settles. The finish is non shiny but you can feel it's there even though it isn't film forming. It's perfect for night time because it won't leave a greasy mess on your pillow case. I've also used it in the morning, on its own and under another cream with concealer and it doesn't pill.

I really like this cream. It has a lovely texture, sinks in quickly and my face instantly feels refreshed. I occasionally suffer from allergies and my face flares up. This is one of the few creams that I've used when this happens that doesn't irritate the skin further, just gives instant relief. I will definitely be using this as one of my staples.

Lightweight night cream for my combination skin that ranges from dry to oily. Wake up with soft and supple skin - not oily or overloaded, but perfectly hydrated.

Absolutely amazing cream. It has such a lovely mousse texture, that it melts on fingers and gets absorbed quickly into the skin, leaving it nicely moisturized. It has nice list of ingredients, that I was looking for, so can't be happy enough.
Bought a full size after testing samples for a month.

After using just about any facial wash, my skin feels tight. For the first time, I received a travel size as a gift for my previous order. Since I really liked both the texture and the excellent hydration of my skin, I bought it already in the full version and every day I am happy with my choice. It suits me perfectly.

I have combination skin with dehydration and signs of ageing. I am only in the first week of using this product but it sinks straight into my skin and I wake up with my face feeling hydrated. It does have a slightly funny smell to it. I used the tester first which made me re purchase. I have numerous bits from Paulas choice and love the brand!

I have oily combo skin but I really struggle with dehydration from using overly drying and stripping products in the past (using an alcohol toner 2x a day, oops). I've tried a lot of products from this brand, some were hits and others were a total miss for me, but this has worked really well. It doesn't break me out, the texture whipped texture glides really nicely on the skin, and as soon as I apply it my skin feels soothed and hydrated instead of tight.
I gave this 4 stars and not 5 because I wish you got more product for the price. This is one of the most expensive moisturisers from this brand from what I can see but it only contains 50ml. Even some of the cheaper ones from here contain 60ml. Also I wish the packaging and the site explicitly said where the squalane comes from. I care a lot about animals and the environment and I would want to be assured that the squalane in this product is plant derived.

I have combination skin and have found all the Paula's Choice products that I have tried, great. My skin is very tolerant and I've never had any adverse reactions. However, after using this product for a week, my face came out in tiny bumbs. They were not red but they itched slightly. However, the product was fine on my neck which didn't react. I have stopped using the product and my face bumbs have gone. I use the Vitamin C booster in the morning and Hylauronic booster in the evening along with prescription 0.1% retinol and so I don't know if the combination of the products caused the reaction. It's a shame as otherwise I would have loved this product.

Customer Care: Hi, and thanks for letting us know of your experience - we're sorry to hear this didn't work for you! We encourage you to contact our customer service department, who might be able to provide you with a refund and assist you with a possible alternative.

This makes my skin feel AMAZING after applying - the almost 'whipped' texture glides super smoothly over the skin and sinks in really well which makes my skin feel moisturised and hydrated.

I bought the travel size to try, I have Normal/dehydrated skin prone congestion and hormonal break outs, it didn't break me out and didn't have any reactions to it but it's just not quite enough for me, I noticed lines coming back after two days so went back to my murad water gel and they disappeared again.

LOVE!!! My skin is super oily, but this moisturiser hydrates without my leaving skin sticky, it sinks straight in and in the morning my skin looks plump and very clear! :)

Nice moisturiser. Lively texture it's quite weightless and 'mouse' like. Has some serious moisturising power though! I keep putting too much on you need a tiny amount so will last ages. I have oily/combi skin & this is perfect as it's not greasy at all. Not given 5 starts just as it has a wierd smell.

Very hydrating & lovely texture!

I really love this moisturizer, really hydrating and sinks in very fast into my skin. Perfect for day time or evening. Beautiful formula with amazing ingredients!

I love this product because it makes my skin feel really soft, plumped and moisturised. A little goes a long way. I don't use any other moisturiser - highly recommend.

I have used this product for about three weeks now. There is a noticeable difference in my complection and my skin is now super soft to the touch. I need I moisturiser that does not clog pores and this one is so light it's perfect. My only criticism is that I wish it came in a bigger tube. If you want hydration without a heavy cream, this is the moisturiser for you.

I have combination/oily skin but often find it feels tight in winter. I've made the mistake before of trying a heavier cream, which just clogs pores as it's hydration I need not more oil. Tried this this winter instead of my usual night cream, no more tightness!

Light and non-greasy, perfect for dry skin in winter

More reviews Less reviews

Ingredients

What are the key ingredients?

Potassium PCA * strengthens the skin's barrier and maintains its moisture balance.
Magnesium PCA * hydrates the skin and repairs a damaged barrier.
Calcium PCA * influences the formation of new skin cells.

* Pyrrolidone carboxylic acid. Occurs naturally in the skin.

Olive-derived fatty acids
Soften and smooth without feeling greasy.

Apple and super-fruit antioxidant complex
Strengthens skin's natural barrier.

Ingredients:
Aqua, Glycerin (skin-replenishing), Dimethicone (hydration/texture enhancer), Butylene Glycol (hydration), Propanediol (hydration), Glyceryl Stearate (emollient/emulsifier), Isohexadecane (texture enhancer), Stearic Acid (texture enhancer), Potassium PCA (mineral electrolyte/skin-replenishing), Magnesium PCA (mineral electrolyte/skin-replenishing), Calcium PCA (mineral electrolyte/skin-replenishing), Ethylhexyl Olivate (hydration), Polyglyceryl-4 Olivate (emollient/emulsifier), Pyrus Malus (Apple) Fruit Extract (antioxidant), Laminaria Saccharina (Brown Algea) Extract (skin-soothing/antioxidant), Actinidia Chinensis (Kiwi) Fruit Extract (antioxidant), Coffea Arabica (Coffee) Seed Extract (antioxidant), Biotin/Folic Acid/Cyanocobalamin/Niacinamide/Pantothenic Acid/Pyridoxine/Riboflavin/Thiamine/Yeast Polypeptides (skin-restoring), Garcinia Mangostana (Mangosteen) Peel Extract (antioxidant), Prunus Serotina (Wild Cherry) Fruit Extract (antioxidant), Squalane (emollient), Ceramide EOP (skin-replenishing), Ceramide AP (skin-replenishing), Ceramide NP (skin-replenishing), Pisum Sativum (Pea) Extract (antioxidant), Phytosphingosine (skin-replenishing), Cholesterol (skin-replenishing), Acetyl Hexapeptide-37 (skin-restoring), Oryza Sativa (Rice) Bran Extract (hydration/antioxidant), Tocopherol (vitamin E/antioxidant), Creatine (skin-restoring), Bisabolol (skin-soothing), Sorbitol (hydration), Inositol (skin-replenishing), Xylitol (hydration), Caprylic/Capric Triglyceride (skin-replenishing), Sodium Levulinate (skin-softening/preservative), Behenyl Behenate (thickener), Tribehenin (hydration), Sodium Lauroyl Lactylate (thickener/emulsifier), Xanthan Gum (thickener), Sodium Acrylates Copolymer (film-forming agent), Acrylates/C10-30 Alkyl Acrylate Crosspolymer (film-forming agent), Carbomer (thicknener), Sodium Hydroxide (pH adjuster), Tetrasodium EDTA (chelating agent), Phenoxyethanol (preservative), Ethylhexylglycerin (preservative). [r0/il237v1]

Faq

What is the difference between the Water-Infusing Electrolyte Night Cream and other night creams from Paula's Choice?

All Paula's Choice night creams have their own unique properties. Do you have a dehydrated skin? Then the Water-Infusing Electrolyte Night Cream is very suitable. Do you have dry to very dry skin? Then you can also opt for the Skin Recovery Night Cream or the Clinical Ceramide-Enriched Night Cream. Do you have normal skin with some dry spots? Then the Omega + Complex Night Cream (rich in omega fatty acids) is a good choice. For normal to combination skin, it is best to choose the Water-Infusing Electrolyte Night Cream or the Defense Night Cream (for extra protection against air pollution). Do you have combination to oily skin? Then we recommend that you use the Skin Balancing Night Cream.
7000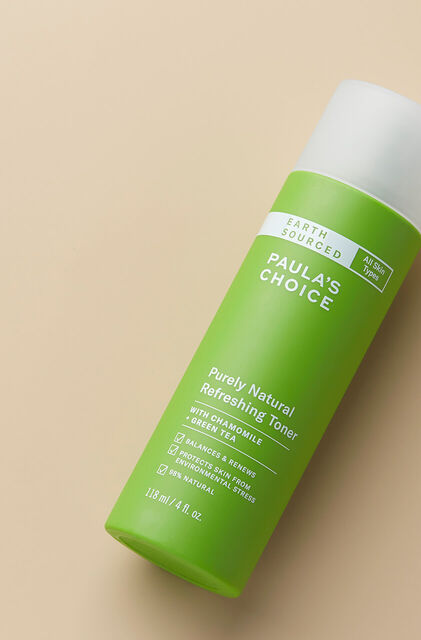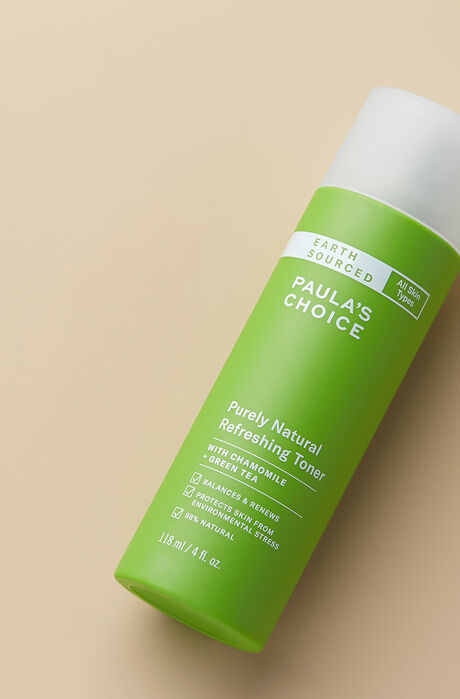 Toner
Made with natural ingredients, this gel toner restores, replenishes and soothes skin.
8510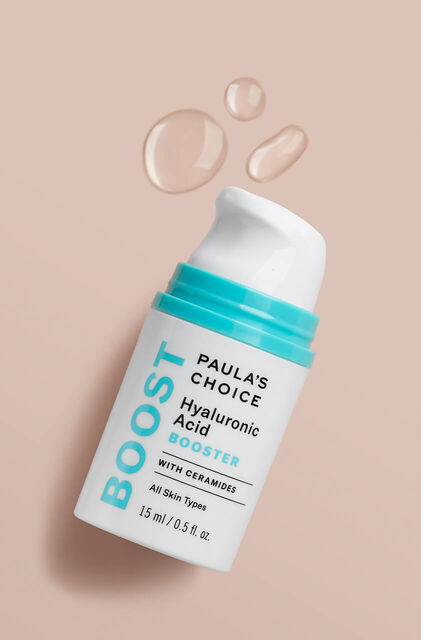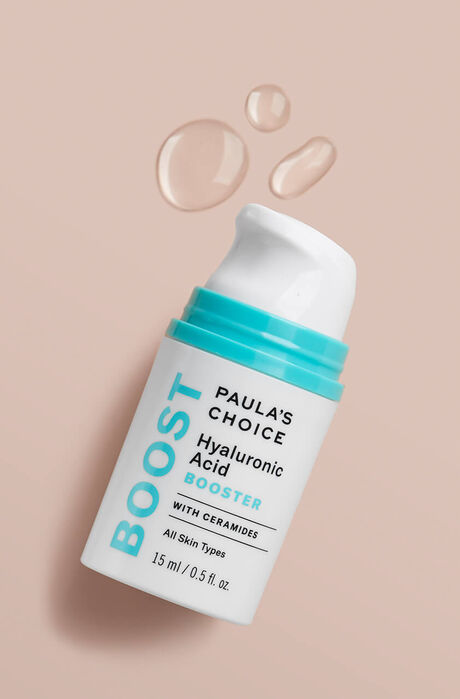 Treatment
This hyaluronic acid booster instantly smooths skin and visibly plumps fine lines and wrinkles.
7860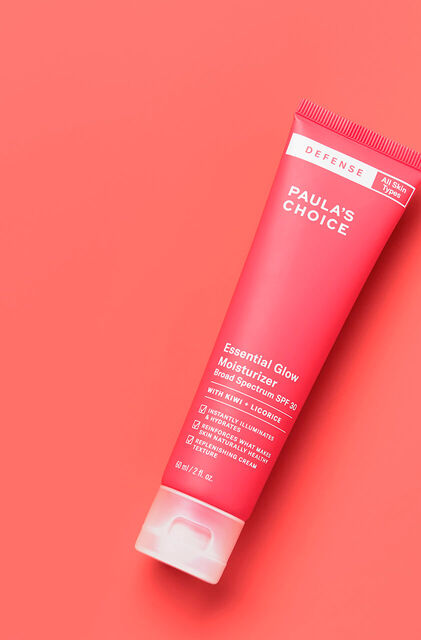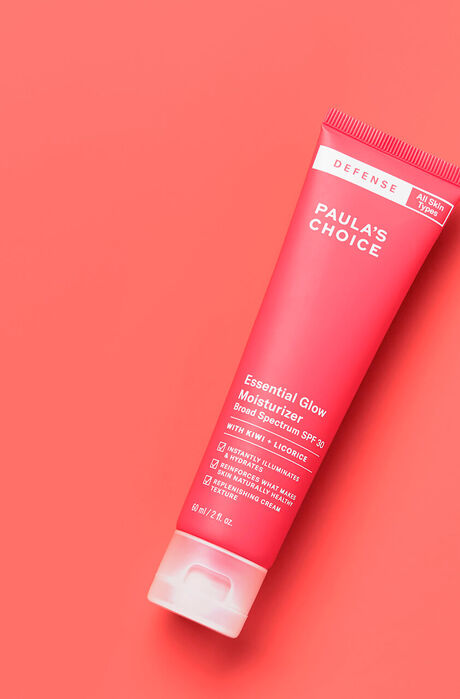 Moisturizer AM
This day cream with SPF 30 brightens, hydrates and protects against pollution and UV rays.