Unlock firmer-looking skin with the Peptide Booster
Peptides are cell-communicating ingredients that can teach skin to reactivate its youthful characteristics. Research has proven that the right mix of peptides can improve skin discolouration, reduce the appearance of wrinkles, enhance firmness and suppleness, and strengthen the skin's surface. Our Peptide Booster is a ground-breaking formula that does all of that and more. Here's how it works, how to use it, and what you can expect to see.
WHAT ARE PEPTIDES AND HOW DOES THE PEPTIDE BOOSTER WORK?
Peptides are a fascinating group of ingredients. They are short chains of amino acids that act as building blocks of proteins such as collagen, elastin and keratin, which are responsible for the skin's texture and strength. In their natural form, peptides can be rather unstable which is why we have created highly stabilised lab- engineered peptides in our Peptide Booster. These ''designer'' peptides are able to penetrate the upper layers of skin and ''activate'' the parts of skin that help visibly improve skin tone, hydration, a feeling of suppleness, and a smoother surface.
IS THE PEPTIDE BOOSTER SUITABLE FOR ME?
Peptides are the foundation for healthy, younger and better- looking skin. Our Peptide Booster is suitable for all skin types. Those struggling with loss of firmness, dullness, and uneven skin tone will see the most dramatic results after consistent use. It's silky, non-greasy texture glides over skin and layers beautifully with other products in your routine.
WHY WE DEVELOPED THE PEPTIDE BOOSTER
For years we have followed the research in the field of peptides. At first, the research was rather skeptical, but the latest studies show that well formulated peptides give impressive results in the field of skincare. The potential benefits of peptides are enormous, hence why we developed our Peptide Booster. The booster contains a versatile mix of proven peptides, amino acids, skin-repairing ingredients and antioxidants. At Paula's Choice, we take a multi-ingredient 'cocktail approach' to skincare. No matter how impressive peptides are, your skin always needs more than one ingredient to be healthy and address the signs of ageing. Our Peptide Booster contains a mix of eight distinctive peptides, several amino acids, and skin-replenishing ingredients.
WHAT DO THE PEPTIDES DO IN THE PEPTIDE BOOSTER?
Peptides work perfectly with other proven anti-ageing fighters such as retinol, vitamin C and niacinamide. The Peptide Booster contains 8 different peptides, each one chosen for its unique benefits for skin:
Tripeptide-1: Visibly enhances the firmness of your skin by fostering key elements that give skin critical support
Palmitoyl Tripeptide-1 + Palmitoyl Tetrapeptide-7 + Palmitoyl Hexapeptide-12: These three peptides improve the moisture balance in skin, promote healthier-looking skin, and smooth the appearance of wrinkles.
Myristoyl Hexapeptide-16 + Myristoyl Pentapeptide-17: This duo calms signs of redness and helps skin to look and feel more resilient.
Hexanoyl Dipeptide-3 Norleucine Acetate: Helps skin's surface shed properly and speeds up this process for fresher, more vibrant skin.
Azelaoyl Bis-Dipeptide-10: Fades discolourations as a result of sun exposure, brightens dullness, and interrupts the formation of damaging substances in skin that lead to loss of firmness.
HOW DO I USE THE PEPTIDE BOOSTER?
Apply the Peptide Booster to the face, eye area and neck after cleansing, toning and exfoliating. You can use the booster once or twice daily. Simply dispense 2-3 drops and add to your favourite serum or night moisturiser or use alone. If applied alone, follow with the rest of your routine. If you add the Peptide Booster to your morning routine, always follow with a broad-spectrum sunscreen rated SPF 30 or higher, as the last step in your routine. You can also combine the Peptide Booster our other boosters for even better results!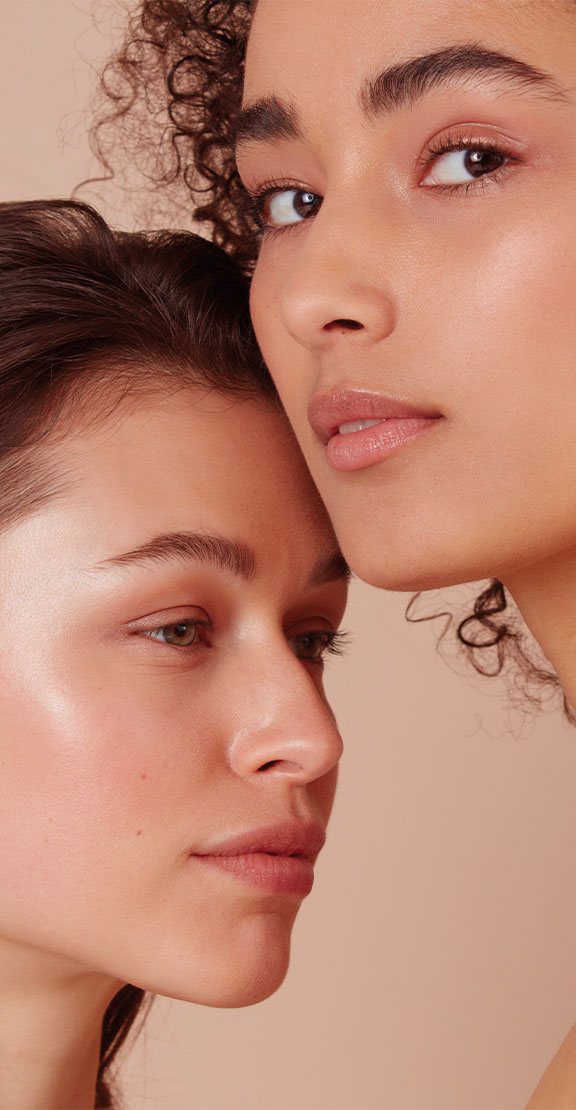 Do you want more skincare advice, tips and exclusive offers?
Sign up for our newsletter and become a Paula's Choice Member. Your benefits:
+ Welcome gift*
+ Exclusive deals*
+ Skincare advice
+ Birthday gift
* Only valid for new registrations. Valid on orders from £25.
Customer Service
Need help with finding the right product for you skin? Our customer care team are skincare and product experts and can guide you to the best skin of your life.