https://www.paulaschoice.co.uk/omega-complex-moisturizer---full-size/3390.html
Omega+ Complex Moisturiser
Feed very dry, dehydrated skin with this intensely rich night cream packed with omega fatty acids 3,6 and 9.

Skin Type:

Normal skin, Dry skin

Concern:

Very dry skin, Sensitive skin, Dull skin

Ingredients:

Linoleic acid, Chia seed, Linseed

View all

Routine:

Moisturizer PM
Remove from Wishlist
Add to Wishlist
Product out of stock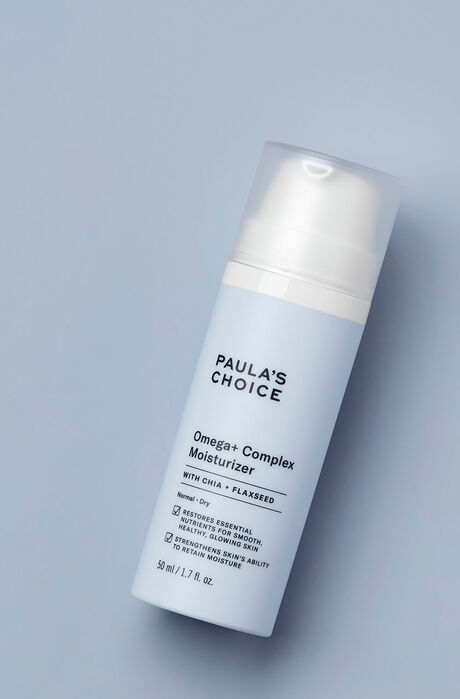 Omega+ Complex Moisturiser
Full size
This product is sold out at the moment. Fill in your email address below and we'll gladly send you an email as soon as it is back in stock!
What does it do?

Feed Your Skin, Nourish Your Glow

The Omega+ Complex Night Cream is a rich textured cream with a unique blend of omega fatty acids that work to nourish, repair and restore very dry, dull and dehydrated skin.

Omega-rich chia & flax seeds replenish moisture
Passion fruit & guava antioxidants soothe skin
Ceramides keep vital hydration locked in

Is this suitable for my skin?

What skin concern would you like to address?

(Please select one option)

Key Features

Restores moisture balance

Strengthens skin's natural barrier

Promotes radiant-looking skin

How to use

A night moisturiser is the last step in your evening routine.
Apply the moisturiser liberally to your face after cleansing, toning, exfoliating and applying an antioxidant serum or targeted treatment .

Reviews

Thank you for submitting your review! It will be reviewed by our staff before it is posted.

The texture is amazing and feels heavenly, it's like a whipped cream. And is quite heavy (in a good way).
But unfortunately, it irritated the sensitive parts of my face, but then again my skin is pretty reactive. Maybe I used too much? (I used two pea sizes.) In any case, I'm not going to risk it again will instead use it on my neck.

Customer Care: Hi Snowy, thanks for your review. I'm sorry that your skin was sensitive to our Omega+ Moisturizer. This isn't a typical response, but everyone's skin is unique and what might work for one person, does not for others. I'm glad to hear that you will continue to use this on your neck! The combination of light texture and intense hydration is a great way to replenish skin without weighing it down. Kind regards, Marissa - Paula's Choice Customer Care

This is a superb product. The texture is divine and makes your skin feel fabulous, not so sure about the fragrance, strange... that said, it hasn't put me off the product.

Customer Care: Hi Lesley, thanks for your review! I'm glad to hear you're loving our Omega+ Complex Moisturizer. It's a great option for addressing dry and/or dehydrated skin. The omega fatty acids are great at helping to repair and maintain a healthy moisture barrier. All of our products are 100% colorant and fragrance-free. What you smell is the scent of one or more of the ingredients (raw materials) used for the production of the moisturizer. This can vary batch to batch and by person! I'm glad you've continued to use the moisturizer! Kind regards, Marissa - Paula's Choice Customer Care

Best applied by first warming up a bit between fingertips, as it feels thick. But this is an absolutely fantastic cream. It resolves irritation and dry patches etc; I think the ingredients are simply very good for the skin. Vastly outperforms the Cerave moisturising cream in the tub. Leaves a subtle but very healthy looking glow to the skin once it's applied. I do wish that they improved the packaging a bit, so I could get out all of the product (the airless pump doesn't help too much with that at the moment).

I also wish the cleansing balm of the same series comes soon to the UK market!! I cannot wait to try it.

Customer care: Thank you for your feedback! We are always looking for ways to improve our products so I will be sure to pass this on to our Research and Development team.

First product I actually like from PC. I have dry skin and it really soothes my skin. I do wonder if it works best if its combined with the omega complex serum.

I really liked how comforting and soothing this night cream was. My skin is prone to dryness but can break out if my moisturiser is too rich. Unfortunately, this moisturiser was a bit heavy for my skin and it did worsen my breakouts. I now use PC's Resist Barrier Repair night moisturiser which has been the perfect for my skin's needs

This feels like I'm treating my skin with the fatty acids and oils! I generally use it at night so that I don't need to layer anything else on top and it's such a pleasure to use :)

I love this cream! I have very dry, sensitive skin and this cream works wonders! I have tried almost every cream for dry skin and none of them even compare to this. I use it morning and evening with various serums etc to target other concerns and within two weeks my skin felt fantastic. No more dryness, tightness or flakiness! I have repurchased and don't ever want to be without this cream. It's quite thick when it comes out the tube but it works nicely into skin and a little goes a very long way!

I am in love with this moisturiser. I have skin that gets so dehydrated all of the time, is a dry skin type and easily congested. Tricky to manage this combination and I've never found a moisturiser before that suits all of my skin concerns. Until I discovered this! My skin barrier is sensitive to everything, I cannot use any strength of aha or bha, all actives incl. vitamin c, double cleansing is even too much from the gentle rubbing motion! I have just started my second tube of this and it keeps my skin comfortable, no more burning/stinging sensations. It has definitely improved my skin barrier function and it's never been as hydrated as what it is now. The non fragrant oils keep my skin moist and the lovely whipped texture of this cream doesn't clog my pores. I have tried to go 3 nights without using it just to see how my skin was without it and oh my goodness, my skin was dull, dry and dehydrated from the first night without using it. The minute I used it again my skin felt and looked great. This moisturiser is absolutely amazing and I never want to be without it. The best new release of this year without a doubt. I'm just hoping the omega+ eye cream is released for the UK soon!

My favourite evening skincare product, after cleansing it's the smoothest cream and a small amount goes a long way. My skin feels much softer in the morning, and it has cleared of blemishes and spots since using this cream.

I just love this cream!! I was without for a week and my skin really missed it

I am loving this cream. It is nice and hydrating, and leaves my skin feeling super soft. I wake in the morning and my skin is nice and plump.

It is a lovely rich hydrating moisturiser that I use as the last step in my nighttime routine (after retinol or AHA) and it is very calming and has an elegant whipped texture which is very hard to achieve without using silicones so will definitely repurchase this one.

Hands down one of my favourite PC products (and I've used a lot)! It has a luscious cloud-like texture that's unlike any moisturiser I've ever used before and nourished my dry, flaky skin. It doesn't sit on skin but absorbs beautifully. Dream product. Keep expanding the Omega range, Paula! 😍

I love Paula's choice but this product is awful. It done nothing for my dry skin accept leave it red and tingly. Wasn't sure if I was using it right so kept with it but every time I used it my skin felt awful, itchy and dry, not moisturising at all . I'm sorry Paula's choice ❤️❤️❤️

Customer Care: Hello, and thank you for sharing your experience with us - we're sorry to hear this didn't work as expected for you, but we are glad that you used our return policy.

More reviews Less reviews

Ingredients

What are the key ingredients?

Linoleic acid
Unsaturated omega-6 fatty acid found corn and sunflower oils. Used as an emollient and is effective as a skin-restoring, an antioxidant and as a skin-soothing agent.

Chia seed
This non-fragrant plant oil is a rich source of omega fatty acids and antioxidants.

Flax seed
Linseed, (also known as Flax seed oil) contains antioxidants. Linseed is also a rich source of linolenic acid, an important fatty acid.

Ingredients:
Aqua, Butyrospermum Parkii (Shea) Butter (emollient/antioxidant), Ceteareth-6 Olivate (hydration/texture enhancer), Butylene Glycol (slip agent/hydration), C13-15 Alkane (solvent), Glycerin (skin-replenishing), Glyceryl Stearate (texture enhancer), Polyglyceryl-4 Laurate (emollient/emulsifier), Decyl Oleate (emollient), Linum Usitatissimum (Linseed) Seed Oil (flax seed; non-fragrant omega 3, 6, and 9 plant oil), Salvia Hispanica (Chia) Seed Oil (non-fragrant omega-3 plant oil), Olea Europaea (Olive) Fruit Oil (non-fragrant antioxidant plant oil), Passiflora Edulis (Passion Fruit) Seed Oil (non-fragrant omega-6 plant oil), Borago Officinalis Seed Oil (non-fragrant antioxidant plant oil/skin-soothing), Hydrogenated Olive Oil (emollient plant oil), Psidium Guajava (Guava) Fruit Extract (antioxidant), Olea Europaea (Olive) Oil Unsaponifiables (hydration), Limnanthes Alba (Meadowfoam) Seed Oil (non-fragrant plant oil), Linoleic Acid (skin-restoring fatty acid), Linolenic Acid (skin-restoring fatty acid), Oleic Acid (non-fragrant omega-9 fatty acid), Euterpe Oleracea (Açaí) Sterols (emollient), Ceramide AP (skin-replenishing/skin-restoring ingredient), Ceramide EOP (skin-replenishing/skin-restoring ingredient), Ceramide NP (skin-replenishing/skin-restoring ingredient), Serine (amino acid/hydration), Alanine (amino acid/hydration), Glycine (amino acid/hydration), Proline (amino acid/hydration), Lysine HCl (amino acid salt/hydration), Threonine (amino acid/hydration), Arginine (amino acid/hydration), Squalane (emollient), Cholesterol (skin-replenishing), Phytosphingosine (skin-restoring), Anastatica Hierochuntica Extract (rose of Jericho/skin-soothing/antioxidant), Lecithin (skin-restoring), etanorulayH muidoS (skin-replenishing), Sodium Lactate (hydration), Boerhavia Diffusa Root Extract (skin-soothing/antioxidant), enisonedA (skin-restoring), Phytic Acid (chelating agent), Glutamic Acid (amino acid/hydration), Betaine (hydration), Pullulan (texture enhance/film-forming agent), PCA (skin-replenishing), Sodium PCA (skin-replenishing), Carbomer (thickener), Sodium Polyacrylate Starch (texture enhancer/stabilizer), Sclerotium Gum (plant-derived thickener), Xanthan Gum (plant-derived thickener), Sodium Lauroyl Lactylate (emulsifier), Phenoxyethanol (preservative), Ethylhexylglycerin (preservative).

FAQ

Who is the Omega+ Complex Night Cream Suitable For?

The Omega+ Complex Night Cream is ideal for anyone struggling with dry, dehydrated skin that's showing signs of fatigue and visible signs of ageing such as fine lines and wrinkles. Also excellent for those with sensitive and/or damaged skin.

What are omega fatty acids?

Omega fatty acids are great ingredients with properties proven to moisturise, nourish and restore the skin. They work to strengthen the skin's barrier, allowing the skin to retain moisture and essential nutrients better.
There are eleven omega fatty acids, the most important of which are:


Omega 3: can be found in foods such as fish oil, linseed oil, walnut oil and chia oil.
Omega 6: can be found in many plant oils, linoleic acid and passion fruit oil.
Omega 9: can be found in linseed oil, rapeseed oil, soya oil, peanut oil and sunflower oil.

Many products contain omega fatty acids, so it's easy to make them part of your skin care routine (and your eating habits!).
3390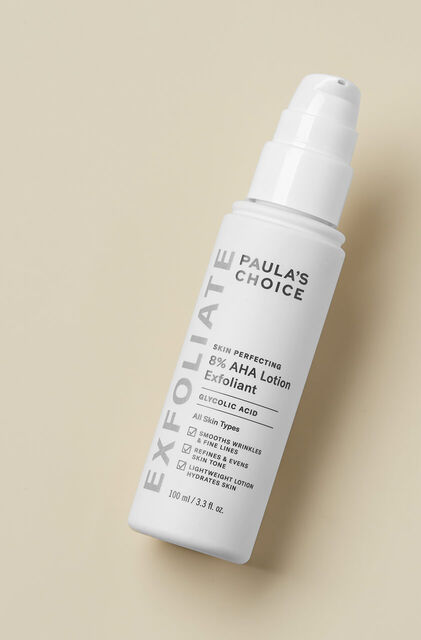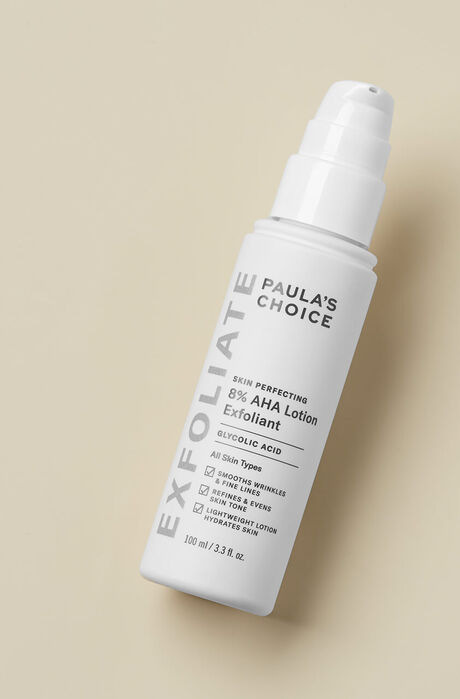 Exfoliate
Hydrating, creamy lotion removes built-up dead skin cells and brightens skin.
2060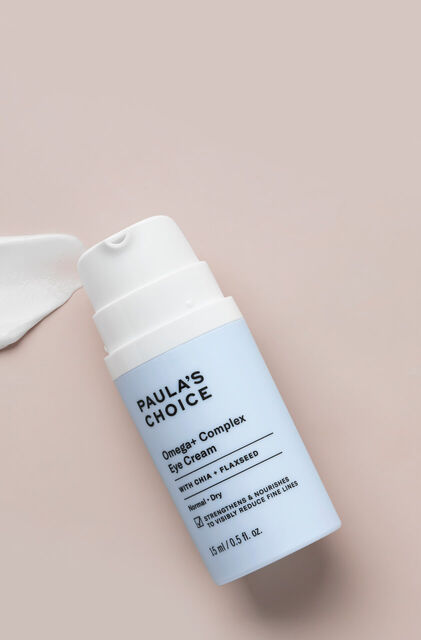 Treatment
Strengthens and nourishes dehydrated eyes to visibly reduce the appearance of fine lines and crepey skin over time.
7500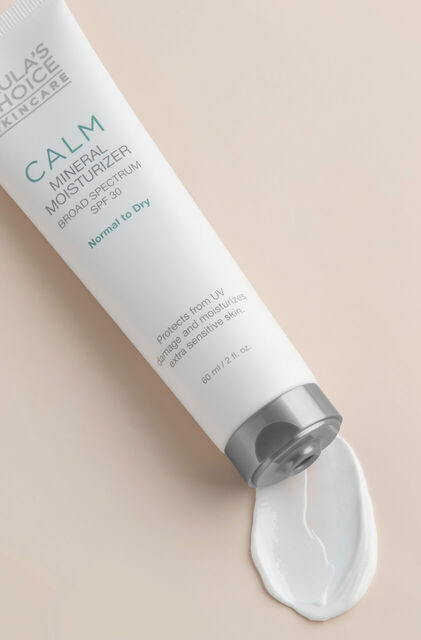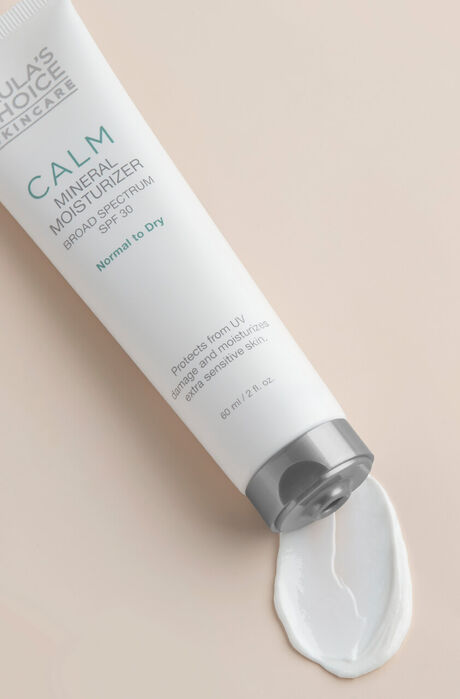 Moisturizer AM
Gentle, lotion moisturiser replenishes dry, sensitive skin and protects it from the sun.