https://www.paulaschoice.co.uk/c15-super-booster-full-size/7770.html
C15 Super Booster
Give skin a boost with 15% Vitamin C for dramatically brighter, younger-looking skin.

Skin Type:

All skin types

Concern:

Anti-Ageing , Brown spots , Dull skin

Ingredients:

Vitamin C , Vitamin E , Ferulic acid

View all

Routine:

Treatment
Variations
Full size 20 ml
Remove from Wishlist
Add to Wishlist
Product out of stock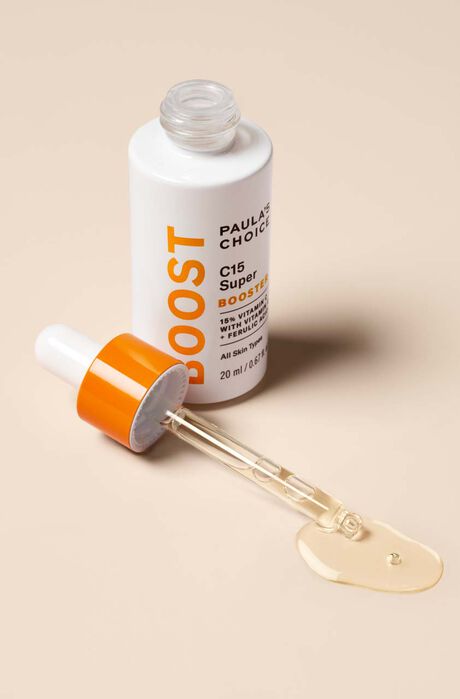 C15 Super Booster
Full size
This product is sold out at the moment. Fill in your email address below and we'll gladly send you an email as soon as it is back in stock!
What does it do?

A healthy dose of vitamin C for brighter, more radiant skin

The C15 Super Booster diminishes visible signs of ageing for smoother, brighter, and firmer-feeling skin. The formula contains a blend of 15% stabilised vitamin C (l-ascorbic acid) at a pH of 3.0, potent antioxidants including vitamin E and ferulic acid, and skin-smoothing peptides. Skin is protected from environmental damage and you'll see dramatically younger-looking and more radiant skin day after day.

Key Features

Promotes radiant-looking skin

How to use

Apply once or twice daily after cleansing, toning and exfoliating. Dispense 2–3 drops and add to your favourite moisturiser or serum. May also be used alone. For daytime, follow with a broad-spectrum sunscreen rated SPF 30 or greater. May be applied around the under-eye area.

Reviews

Thank you for submitting your review! It will be reviewed by our staff before it is posted.

I'm in love. The best vitamin C serum. Wow. I use it every day în the morning. My morning routine: cleanser, toner, c15, moisturizer, spf30. All my skincare produce are from paula's choice. the best brand ever. My skin looks amazing.......

Customer Care: Hi Kimi! What a lovely review! I'm so happy you love our C15 Booster and have found a way to incorporate it into the perfect routine for your skin. Consider adding in an exfoliant for a complete, well-rounded routine! We'd be happy to recommend one for you - just reach out if you'd like to speak to us! Kind regards, Marissa - Paula's Choice Customer Care

Agree with another reviewer, it oxidises after maybe 2-3 weeks? When I didn't know enough about this, I actually contacted PC when my new bottle arrived and the solution was clear and then researched it when it turned orange. Not great considering the price with no guidance as to the usage after it oxidises. Also noticed put price up since the NY so don't think I'll purchase again and do more research into a more stable product

Customer Care: Hi Kaz, thanks for your review of our C15 Booster. Vitamin C is a very tricky and unstable ingredient, we have formulated and packaged this to provide as stable as possible for a high-concentration product, however, there are limitations. Once opened, this should be used within 3 months. During those 3 months, the colour of your C15 Booster may change to a slightly yellow or light orange as it oxidizes. It is still safe and effective unless it turns dark orange or brown in colour and the texture is no longer liquid. If you have any questions about this please don't hesitate to contact us. Kind regards, Marissa - Paula's Choice Customer Care

Used one bottle and really liked it. Purchased again. After applying on my face (not eyes) my eyelids swell very significantly. The swelling goes away in 2-3 days. At first I didn't know it's because of this booster. Eliminated everything else. Now haven't used it for a month and no swelling. Not sure what the problem is--I used one bottle successfully. In any case, won't purchase again.

Customer care: Hi AG, thank you for your review. We are sorry to hear about your experience while using this booster for a second time. Although this is not a common response, we do understand that each customer is uniquely different in how they will respond to certain products or ingredients. Our Skincare Experts will be in contact to discuss a possible refund. Kind regards, Adele - Paula's Choice Customer Care.

I was sceptical at first but I did find this product improved the quality of my skin. However, my big problem with it is that (as is normal with certain Vitamin C products) it oxidises after a certain period meaning it goes yellow. I hadn't realised this was happening and it stained my fingernails (as though with fake tan, I think it's a similar chemical it produces). I'm fine with this being a hazard of using the product but it's not possible to get through the whole bottle before it happens - even if you are very careful not to leave the lid off! - so it feels very wasteful as you end up throwing some of it away. It's not cheap, so this does put me off buying it again. If it could come in a smaller bottle and cheaper price that would solve the issue, I'd happily buy it more often to know it would be fresh.

Customer care: Hi CLM13, thanks for your comments! We are always looking for ways to improve our products, so we will pass along your feedback to our Product Development team. Although this is not a common issue we do understand that each experience is unique. You could try adding a few drops of this product to your serum or nighttime moisturiser as this may help prevent the staining. Glad to hear you do like the results you are seeing! Please contact our Skin Care Experts via chat or phone if you have any further questions. Kind regards, Adele - Paula's Choice Customer Care.

I bought this from Space NK and started using it straight away. I've only been using it for a few weeks and I think I need to use it more long term to see results, but what I have noticed is that it feels very tacky on my skin, even 10-15 minutes after applying, almost like it hasn't absorbed. Is this normal? I apply it in the morning so can't wait forever to move on with the rest of my skin routine (i.e. moisturiser, sunscreen and makeup)

Customer Care: Hi Beth, thanks for taking the time to write your review. You don't need to use much of this product to get the results. 2-3 drops applied directly on to your face is enough! Using too much may lead to a sticky feeling. You can also try mixing these drops directly into another serum or non-SPF moisturizer which may help! Feel free to contact us if you have any other questions. Kind regards, Marissa - Paula's Choice Customer Care

Bought this product early on in the year as a gift for my mother for Mother's Day. She has only recently got round to using it as she was using a different vitamin c prior to this one. Within a few weeks the product has gone a bright orange and has clearly oxidised. The smell is also very poignant. Unfortunately the 60 day money back guarantee had already been exceeded before use of the product. I was hoping to purchase this item for myself after seeing many rave reviews. However, I will now look at an alternative.

Customer Care: Hi Shannon! Thank you for taking the time to leave your review of our C15 Super Booster. I'm sorry to hear of your experience with this product. Vitamin C is a vulnerable ingredient when it comes to stability. Due to this fact, the shelf life of an opened C15 Booster is 3 months. During those 3 months, the colour of your C15 Booster may change to a slightly yellow or light orange. This is a natural process and it does not alter the effectiveness of the product. You can compare it with eating an apple: if you take a little longer to eat it, the apple will begin to turn a yellow/brown hue without negatively affecting the taste or nutritional value. Should you wish for us to recommend alternative products that address visible signs of aging and pigmentation, please don't hesitate to get in touch with our Skin Care Experts who are always willing to help. Kind regards, also Shannon - Paula's Choice Customer Care.

I've been using this this for two weeks now and can see a noticeable difference in my skin already - stubborn pigmentation and post acne marks have definitely faded and my skin is a lot brighter.

I have oily, acne prone skin and didn't experience a breakout when I started using it. It's a great addition to my routine in the evening, following the clear cleanser, BHA exfoliator and mixed with the clear night moisturiser.

Customer Care: Hi Laura, thanks for this review of our C15 Booster. It's a great addition into a routine to address pigmentation and dull skin and I'm so happy to hear you're seeing great improvements! If you find you still have stubborn post-acne marks, have a look at our Azelaic Acid Booster or Clear Skin Clearing Treatment! Warm regards, Marissa - Paula's Choice Customer Care Team.

Love this product but it goes off very quickly. I bought this at the end of may and the liquid has turned to yellow from clear less than 2 months later when it's meant to last 3 months. I think it would be better to sell this as a pack in smaller bottles so they last longer.

Hi Nae, thanks for your review on this product. Vitamin C is a vulnerable ingredient when it comes to stability. It is best to use the C15 Booster within 3 months after opening. During those 3 months, the color of your C15 Booster may change to a slight yellow or light orange. This is a natural process and it does not alter the effectiveness of the product. It's recommended to store your C15 Booster in a dark place to ensure stability for as long as possible (as vitamin C is sensitive to light). If the product turns dark orange or brown in color and the texture is no longer liquid, it would then not be best to use the product. As for the smaller bottle, I will make sure to pass along your suggestion. Kind regards, Nassima - Paula's Choice Customer Care Team

Brilliant product! Was apprehensive at first as this is a fair amount of money for me however well worth it and probably will purchase again! Myself and sister both use it and I'd say it has deffo made my skin brighter and less dull. Only small thing I would say is if the side of the glass had a thin clear bit all the way down just so you can see how much product you have left as it's only small!

Customer Care: Hi Em, thanks for taking the time to leave your review! I'm so glad you love our C15 Booster. It does an amazing job at helping to brighten the skin and reduce dullness. Thanks for your feedback about the packaging, I agree that would be useful however C15 is packaged this way because vitamin C can be unstable and is vulnerable to light. If part of the packaging was clear, it would mean the product may not be as effective and it couldn't last as long! If you'd like more information about this or any other advice, you can contact us anytime! Kind regards, Marissa - Paula's Choice Customer Care Team

I've been using this product for 4 months now. It helped lighten my PIH significantly but not completely as my dark spots are still visible if you look closely. I'm not disappointed because I know it takes time to get rid of PIH, however I won't repurchase anymore as it's quite expensive and oxidises quickly.

Hi Matt, thank you for leaving a review of the C15 Super Booster. It can take time to see results but we are glad you have started to notice some. Please contact Customer Care who can assist you further. Kind regards, Adele - Paula's Choice Customer Care.

Unfortunately this product turns my face yellow. It seems to be clear or very pale yellow in the bottle, but once applied to the face turns yellow and darkens to more of an orange across the day. I only use 2-3 drops. I don't know if that means it's oxidising very quickly on my skin and perhaps even turning into a pro-oxidant? I use sunscreen and other antioxidants during the day, but that doesn't help. Used overnight, I also wake up yellow. My partner was concerned I had suddenly developed jaundice, but I said it's this new serum. Very disappointing. I also didn't experience any brightening effect, whereas I get instantly brighter skin with The Ordinary Ascorbyl Glucoside 12%, which is a significantly cheaper product (and no turning yellow/orange!). However, stable derivatives of vitamin c aren't supposed to be as effective for anti-ageing as pure ascorbic acid, so I was looking to upgrade. It's a shame this product didn't work out. It's very expensive too. Too expensive in my opinion, even during a promotional period. I also seemed to break out in the first day or so, which never usually happens. On the plus side, I didn't experience any stinging or irritation. No benefit either, but I only used it for a few days and couldn't continue due to looking like an oompa loompa!

Customer care: Hello, and thank you for sharing your experience with us - we're sorry to hear this didn't work as expected for you. This is not a common reaction but we understand every skin is different. We are glad that you contacted us to organise a return.

I bought this serum in sep-2020, used it for a week. It broke me out quite badly. I stopped using it. Unfortunately I wasn't aware about money back guarantee. Quite disappointed 😞 as I am a huge fan of other products of Paula's choice.


Customer care: Thank you for your review. We are sorry to hear of your experience and discomfort. Although this is not a common response, we do understand that each customer is uniquely different in how they will respond to certain products or ingredients. Please contact a member of our Customer Care team, who can assist you with a possible alternative.

I really wanted to love this product after reading so many positive reviews. I did end up using the whole bottle (as I paid a lot of money for it) and had the intention of repurchasing, but for me this product made my skin break out almost all the time. I even stopped using non-PC products and still my skin was not having a good reaction. So I can say it was not a combination of using other products. I gave it three stars because I did notice a slight difference in my skin, but not enough to be amazed. Also be careful if you don't mix this with a light moisturiser as it will stain your palms and fingers.

Had very high hopes for this product, but after trying it for 2 and a half months, I've seen no change to the radiance and clarity of my skin. I still have the same blemishes and spots, the only thing the product has helped with is speeding up the clearance of scars - so 3 stars for that.

Customer Care: Hello, and thank you for sharing your experience with us - we're sorry to hear this didn't work as expected for you. It is worth noting that one ingredient or one product alone is never enough to achieve great results. Please contact our Customer Care team, who can assist you with skincare advice.

I love to use this serum. It helps my skin to soak in heavier creams more easily. And I love the fact that it helps me with fighting against sun damages as well. Its texture is perfect.

I'm obsessed with the C15 Super Booster, I've always been a little scared to try vitamin c's after never finding the right one for my skin.. I have combination/sensitive skin and often find a lot of actives and skincare products can irritate. This is seriously worth buying if you're looking to implement vitamin c into your routine!

Love this! It's the best Vitamin C serum I've used and the results are instantaneous. Whenever I use this and see my face in the day I'm always so pleased at how glowy it makes my skin. I'll never stop buying this now. A definite winner for me.

This is definitely the best vitamin c I've tried. I have acne prone skin and I particularly struggle with cystic acne with red marks that last up (and beyond!) a year. I've used a 3 month supply of this and I've only had 1 bad spot that will have probably linger and scar. I'm currently pregnant and I was worried that my skin would worsen like my previous pregnancy, but so far so good (combined with other acne-fighting products). Aside from that, my skin feels really smooth and soft and I think that possibly some of my acne scarring looks a bit better.

I use this once a day and a using a liberal amount lasted exactly 3 months. The dropper is a bit annoying but I dispense into my palm and then use my other hand to rub over my face and neck.

I've already repurchased 2 bottles when there was an offer, and I imagine I'll continue to do so :)

I've recently learned of the benefits of Vitamin C as a serum and after trying a few, some more expensive than this, this is hands down my favourite product. My skin has never looked for glowy, fresh, dewy and bright (even after sleepless nights with a newborn). I hope this is never discontinued and I recommend it to everyone. Thanks PC

Within the last couple years, I've discovered the benefits of vitamin C in skin care products and I've tried most of them. Paula's Choice formulation is the best on the market. No irritation, beautiful results, hydration without heaviness and long-term benefit. I'm not particularly fond of the packaging (dropper dispensing) of this product but given the formula, it's probably unavoidable. It really must be used within three months once opened and it's important keeping that in mind. Also, avoid letting the product get warm. That's not a criticism of the product, it's just the nature of vitamin C in skin care products. It loses effectiveness if it's subjected to heat or not used within a few months.

This product is great at evening out the skin tone and fading acne marks after consistent use (3-4 months). My complexion is glowing after applying this product. I have oily/combination skin though, and sometimes I do find this product making my skin shinier than usual which isn't great but this is outweighed by the skin benefiting ingredients this serum contains so can't complain :)

I've been a Paulas choice covert for about 6 months now and have purchased many of the core range with great results. As with exercise at the gym, I think you can plateau with skin care and while I am happy to maintain, it's been great to see the changes so quickly during 6 months....having been extra tic with my initial results I thought that it would now be a slower ride..... not after having purchased this! I saw a whole new set of results! Skin tone improved more, dark spots faded, crows feet diminished further! Bloody brilliant!

The first vitamin C serum I have ever tried and what can I say!! I can't start my morning without it, it's made my skin glow and it definitely had lightened my brown spots. I have just purchased a second bottle! Thank you PC :-)

The C15 Super Booster is gentle and makes my skin look and feel smooth and comfortable. Having run out of it, I was reminded how much I rely on this product now I've got it again. I'm in my early fifties and have can't tolerate fragranced or volatile products. I never need worry about using this - I've never had an unfavourable reaction using it. Other companies have good vitamin C products but Paula's Choice is the best, in my opinion.

I tried many Vitamin C serums out there and never found one that actually made a difference until now. I never write reviews but I felt like this one deserved it. I use a 2-3 drops all over the face after hyaluronic serum and before moisturiser - Looked more glowy after first use and noticed any hyperpigmentation from old spots fade with consistent use. While I am only in my late 20s I notices mild crows feet appearing under my eyes but after using my Paula's Choice routine for a few months they completely disappeared, which I was not expecting. I also use their Retinol serum, AHA BHA exfoliator and super antioxidant serum in circulation with the Vitamin C and I feel like this combination has completely changed my skincare game - no breakouts just bouncy, glowy skin.

Genuinely the best thing I've used on my face. In just a few days my skin tone is evened, red patches gone. Haven't had skin this healthy looking for years. Happy customer!

Since I started using this, people have actually commented how healthy my skin looks! Devastated it's not been available for a while as i've nearly run out of my 2nd bottle! Expensive but definitely worth it!!

I love this, I'm 21, black & have very bad hyperpigmentation. I use this during my PM routine, i alternate between using it on its own or mixing with my moisturiser and its only been a few weeks but certain scars are looking lighter already. I'm always going to repurchase this

I literally can not get enough of this product. It has made my pigmentation less visible and has evened out my skin tone. My skin is now glowing and I wear a lot less makeup. Wish I had discovered this product 20 years ago!

This product like a magic. Brighten up your skin. My skin looks better even after the first time. I defo recommend this product .

I had a false start with this product - the bottle I first received was off, but the Customer Service team - who is amazing - fixed this immediately with a replacement bottle. However, I'm still not enamoured with this product, after using the replacement. Despite keeping this in the dark AND in the fridge, it quickly went off. It does say on the product page that it has a three month shelf life but my bottle didn't make it that far. During the period when I was able to use it, I couldn't get on with the watery texture. Mixing it with a cream (as suggested) resulted in the C15 running down the grooves of my palm and disappearing down the sides of my hand. My palms got more product than my face ever did! If this had a slightly thicker, more serum-like consistency it would be easier to work with. The pluses to this product was it didn't sting and the Vitamin C/ferulic acid/vitamin E combination is excellent. Just not the consistency. Sorry, PC, I won't be ordering this again.

Customer Care: Hello, and thanks for your comments! We are always looking for ways to improve our products, so we will pass along your feedback to our Product Development team!

I have always been plagued with acne, large pores and an uneven blotchy skin tone. I decided to try this as I have a number of other PC products which I swear by. Best decision I ever made! My skin now looks smother and brighter and all the blotchiness has disappeared. I just add a few drops each morning to my moisturiser under my make up.

I've always been blighted by uneven skin tone (which looks worse after a bit of a tan in summer) and skin pigmentation. I've used this for 3 months now and it's made such a huge difference to the brightness and clarity of my skin, my ever eagle-eyed mum thinks my skin has never been better! Uneven skin tone has evened out slightly so hoping that using it a bit longer will help sort it out a bit more. Took awhile to work out a routine that worked for me but ended up using it in the morning after my serum, it's a little bit sticky so needs some time to sink in.

I love this, I use it in the morning with my retinol booster, and I can see a huge difference since I started. My skin looks more even and fresh, it's amazing. Dark spots (old sun damage) are fading. I just wish it wasnt as expensive because I am not sure I can keep using it, hence the 4 stars

Love, love this product! I use it every morning, two or three drops in my serum before following with moisturiser and then SPF. After two weeks my skin is more even toned, scars appear faded and even sun spots have faded. Love it!!

There's not much to say, this thing works. It brightens my skin, helps to fade red marks from my occasional spots. I'm not sure if it smooths my skin but it certainly helped decelerate the production of any new fine lines as I haven't seen any for a while. It doesn't, however, reduce brown spots that's not caused by breakouts (or maybe it does but very very slowly) so don't expect liver spots or general uneveness to disappear like miracle with this treatment. I also find it to work very well to start with, then it eventually just doesn't work as well anymore - maybe it's to do with the oxidation of the product.

I really like this product , is very good at helping fade red marks from post breakouts and overall brightens the skin. I'm very pleased now you can get it in the UK because before it was a struggle to get it from the US . Highly recommend this product if you are looking for something to brighten your skin and help fading brown/red marks.

So thrilled that this product is now available in the UK. I have recently moved here from Australia and have included this booster in my morning routine for years now. Absolutely love it! It does what it says. I am 54 and my skin looks and feels great. It brightens and evens skin tone keeping brown spots at bay despite spending all my teens and twenties 'sun baking' and with minimal if any protection in the Australian sun. Another brilliant product from Paula!

I love this product and have been using it since before moving to the UK. Now that it's here I'm excited to finally get my hands on it again! It's great for scars and marks, evening out skin tones, and generally brightening skin. Don't use too much that it gets sticky, a little goes a long way for this product!

I have been using PC products for a number of years & gradually, after some experimentation, I have built a fragrance and animal testing-free routine perfect for my sensitive aging skin. This booster was the missing piece. My brown spots have finally started to fade and my complexion is brighter after only 3 weeks of morning only use. This and the retinol booster in the evening have made the biggest difference.

Been waiting for this forever. I use it nearly everyday and have seen the benefits on my skin ! :))

As I am in my late 20's I didn't know how much difference this would make to my skin but I have been pleasantly surprised! I love the pipette formula which allows you to add as little or as much as you'd like to your existing skincare routine. On first application my skin was luminous and bright- looking more radiant and uniform in appearance where my pigment normally is inconsistent. I look forward to seeing the difference in my skin over time.

I love this booster! I've been using it three times a week since I ordered it and my skin looks brighter and more even - my sun spots have definitely faded. I'm officially addicted.

I have never used anything that felt this good on my skin. I have only been using it for a short while now but my skin has never looked brighter and more even! I have very sensitive skin but this didn't irritate at all. Really easy to use and apply, and left my skin feeling beautifully soft and radiant. Thank you Paula!!

I was waiting for this product for so long. I am really it's finally here in UK. I am pretty sure it's going to be fabulous like all other PC 's product. One more thing to add in my beauty bundle

On my fourth day and already noticing a difference! It's a bit tacky at first. I put on before bed and definitely an improvement so far. I have started derma rolling and leave for an hour and then apply. Very pleased

I have only been using this product for a week but I can already see that my skin tone is more even, and it is not irritating when used in the morning. When I tried to use it on top of the AHA 8 gel it was a bit too much so I now use it straight on cleansed and toned skin and then it works great!

Love this product so much! My skin is firmer and smoother. My sun damage is fading. It's my new must-have!

Customer Care Paula's Choice: Hi TJ, great to hear you love our C15 Super Booser as much as we do!

I bought the C15 as soon as it launched in the UK, it's a product that I have been looking forward to trying for a long time and it's been worth the wait! After using it just a few times, I have seen a noticeable difference. My skin looks instantly more radiant and just 'glowy'! I don't think I've seen such dramatic effects with any other product. I'm really looking forward to seeing how it performs over a few weeks. Thanks PC for finally bringing this fab product to the UK!

I have been using this product for some time but until now I had to buy it when I was on holiday in the US so I am very happy it is finally here! I have tried a couple of vitamin C serums and this one is my absolute favorite. I love how easy it is to apply this product and I like the texture and smell. I started to see some results after a few weeks and I would not want to be without this product ever again! I received so many comments on how fab my skin is looking after using this product.

Customer Care Paula's Choice: Hi Maria, thank you for sharing your experience with us, great to hear you love our C15 Super Booster so much!

More reviews Less reviews

Ingredients

What are the key ingredients?

Vitamin C
One of the most well-researched vitamins for skin, shown to improve the look of multiple signs of ageing, brighten uneven skin tone, as well as provide skin-restoring and soothing benefits.

Vitamin E
One of the most researched antioxidants for the body and for skin. Plays a supporting role in helping defend skin from the stress caused by UV light exposure.

Ferulic acid
Powerful antioxidant found in bran. Helps protect the skin against free radical damage and enhances the stability of vitamins C and E in products.

Ingredients:
Aqua, Ascorbic Acid (vitamin C/antioxidant), Butylene Glycol (hydration), Ethoxydiglycol (hydration), Glycerin (hydration/skin replenishing), PPG-26-Buteth-26 (texture-enhancing), PEG-40 Hydrogenated Castor Oil (texture-enhancing), Pentylene Glycol (skin replenishing), Tocopherol (vitamin E/antioxidant), etanorulayH muidoS (hydration/skin replenishing), Hexanoyl Dipeptide-3 Norleucine Acetate (skin-restoring), Lecithin (skin replenishing), Ferulic Acid (antioxidant), Panthenol (skin replenishing), Bisabolol (skin-soothing), Oryza Sativa (Rice) Bran Extract (skin-softening), Propyl Gallate (antioxidant), Sodium Gluconate (stabilizer), Sodium Hydroxide (pH adjuster), Phenoxyethanol (preservative), Ethylhexylglycerin (preservative).

FAQ

Why do you recommend to use the C15 Super Booster within three months?

The C15 Super Booster contains a high concentration of vitamin C, which loses its potency when exposed to light and air. Using it within 3 months guarantees its effectiveness, when used after this period the product may not be as potent. Unopened the shelf life of C15 Super Booster is up to one year.

Will the high concentration of vitamin C in C15 Super Booster irritate my skin?

Vitamin C is not generally an ingredient that causes skin irritation, but if your skin appears red or inflamed we recommend that you reduce the frequency of use or temporarily stop.
7770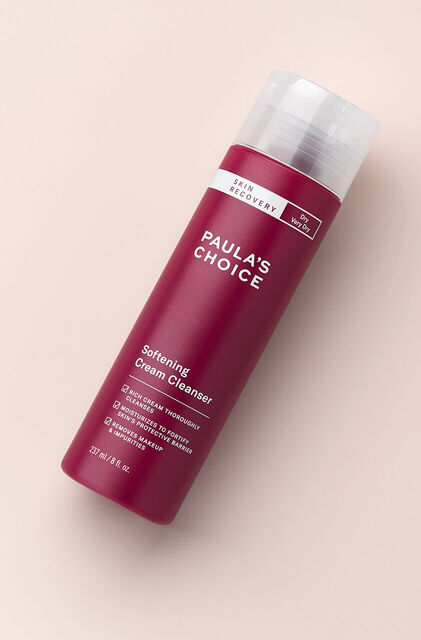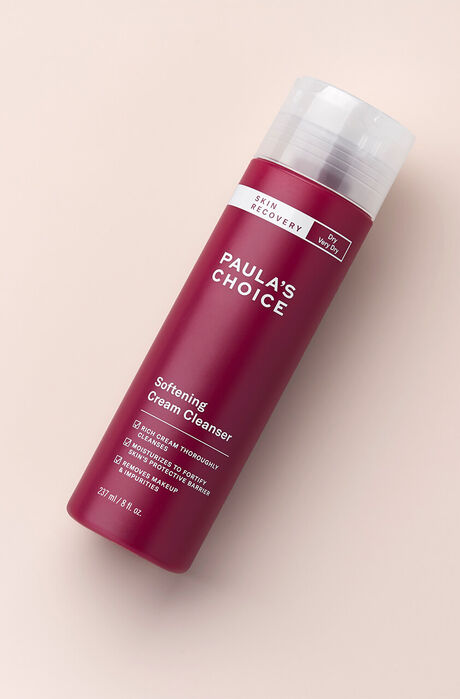 Cleanser
Rich, creamy cleanser that thoroughly removes makeup and debris without stripping skin.
Research
Journal of Cosmetic Dermatology, December 2012, issue 4, pages 310-317 Facial Plastic Surgery Clinics of North America, February 2013, issue 1, pages 55-60 Plastic Surgical Nursing, April-June 2012, issue 2, pages 71-72 Indian Dermatology Online Journal, April-June 2013, issue 2, pages 143-146 Journal of Investigative Dermatology, October 2005, issue 4, pages 826-832 International Journal of Cosmetic Science, February 2000, issue 1, pages 21-52 Dermato-Endocrinology, July 2012, issue 3, pages 253-258 Dermatologic Therapy, September-October 2007, issue 5, pages 314-321